ON TEMPORARY HIATUS




:thumb543803800:

:thumb124387045:






Bonjour mes amis! My name's Rebekah, but you can call me Baz, Bazzy, or Noel, if you like. I'm a freshman in college majoring in Cinematic Arts. I plan on becoming a screenwriter and director someday with the end goal of being able to direct my own scripts. My greatest dream in all the world is to have David Suchet be in one of my movies someday.
The most important thing in my life is my faith. I wouldn't be alive today without it. I'm a Christian, and let me tell you I am not ashamed of the Gospel of Christ. I have very strong convictions, but I don't hate anybody who disagrees with me. I try to be as open and loving as I can be without compromising my faith. Feel free to ask me about my beliefs.

So, yep I love to draw, write, and read whenever I get the time. I also love watching movies and TV shows and learning about actors. Some of my favorite actors are (not in order) David Suchet, Hugh Fraser, Jeremy Brett, Benedict Cumberbatch, Richard Green, Robert Hardy, David Tennant, Pauline Moran, Jim Caviezel, Sean Astin, Leonard Nimoy, Ronald Howard (as in son of Leslie), and Basil Ratbhone (who is literally my hero and my favorite person ever.)
I also really love music. I'm not musical at all, but listening to music is a massive part of my life. My favorite singer is Andy Williams, and Paul Byrom is my second favorite, but some of my other favorites are The Piano Guys, Celtic Thunder, Peter Hollens, Ryan Kelly, Neil Byrne, Keith Harkin, Bing Crosby, and Tennessee Ernie Ford.
My favorite color is black.
I love (movie versions and book versions if there are any of) Sherlock Holmes, Hercule Poirot, Doctor Who, Once upon a Time, Star Trek, Harry Potter, Jeeves and Wooster, All Creatures Great and Small, Lord of the Rings, The Avengers, Narnia, and I just started watching Merlin.
I really love Shakespeare.
I also love huge ranges of different clothing styles – I love designing clothes too.
I
don't
like slash, so I'd be really thankful if you could keep any of that kind of stuff well away from the page.
I have a guinea pig named Harold.

I'm a Missionary Kid.

I've have some depression and anxiety issues.
Yeah and now I've rambled for a long time now. I'm done.

Go check out my "real-life" friends Jenna

and Meghan

Upward and onward!
"Never regret anything you have done with a sincere affection; nothing is lost that is born of the heart." – Basil Rathbone
John 3: 16 For God so loved the world, that He gave His only begotten Son, that whosoever believeth in Him should not perish, but have everlasting life.
"But they that wait upon the Lord shall renew their strength, they shall mount up with wings as eagles, they shall run and not be weary, they shall walk and not faint."
----///---------|||---|||---I'm autistic and ---|||---|||------|||---|||---proud of it -----///---------///-----put this on your ------///----------///----profile if you support ----///-----or have autism.
put this on your
---██--- DeviantArt page
██████ if you're
---██--- not embarrassed
---██--- to tell
---██--- others that
---██--- you're a Christian
Personal beliefs:



:thumb123332732:



:thumb160297703:




:thumb185813022:





:thumb365658975:








:thumb196310968:









:thumb73599236:




Actors:











:thumb248930576:


Things I like:







:thumb263198509:







:thumb291716819:


:thumb212942451:






Sherlock Holmes:

:thumb167732705:











Other Fandoms:
















:thumb369424418:





:thumb251107130:


:thumb288120577: :thumb288120464::thumb288120357:


Star Trek: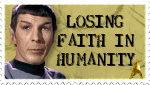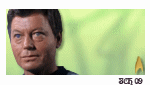 :thumb388283544::thumb388282859:
Random:






















:thumb263199177:


Aim low...
by
SirvanaRachana