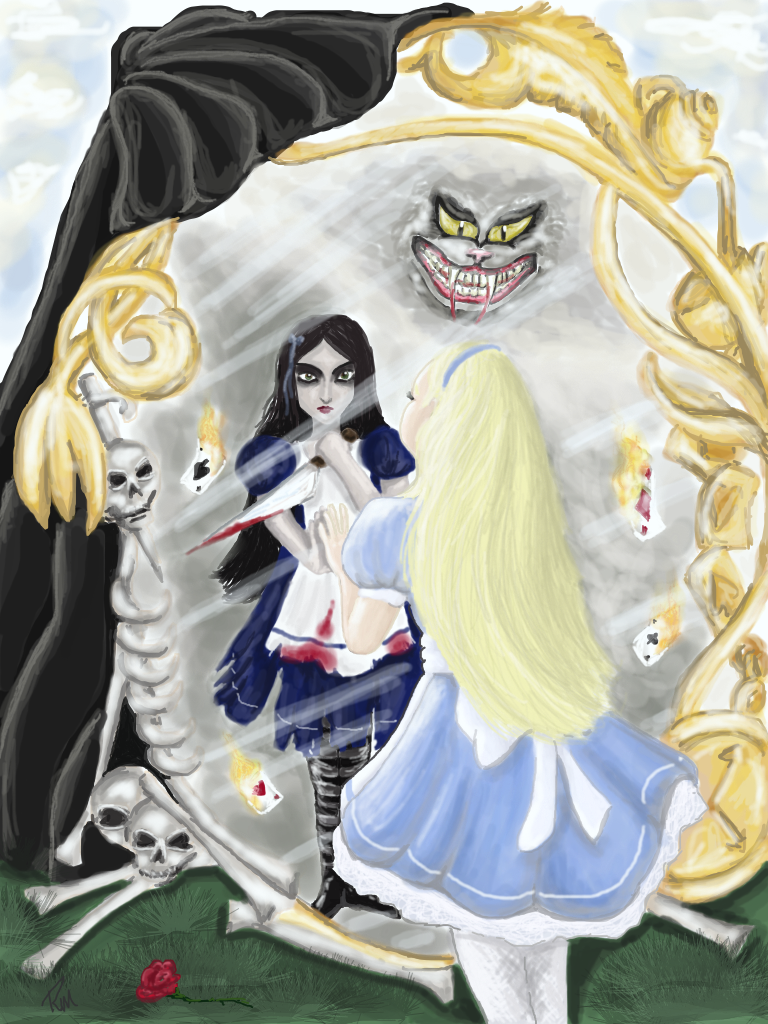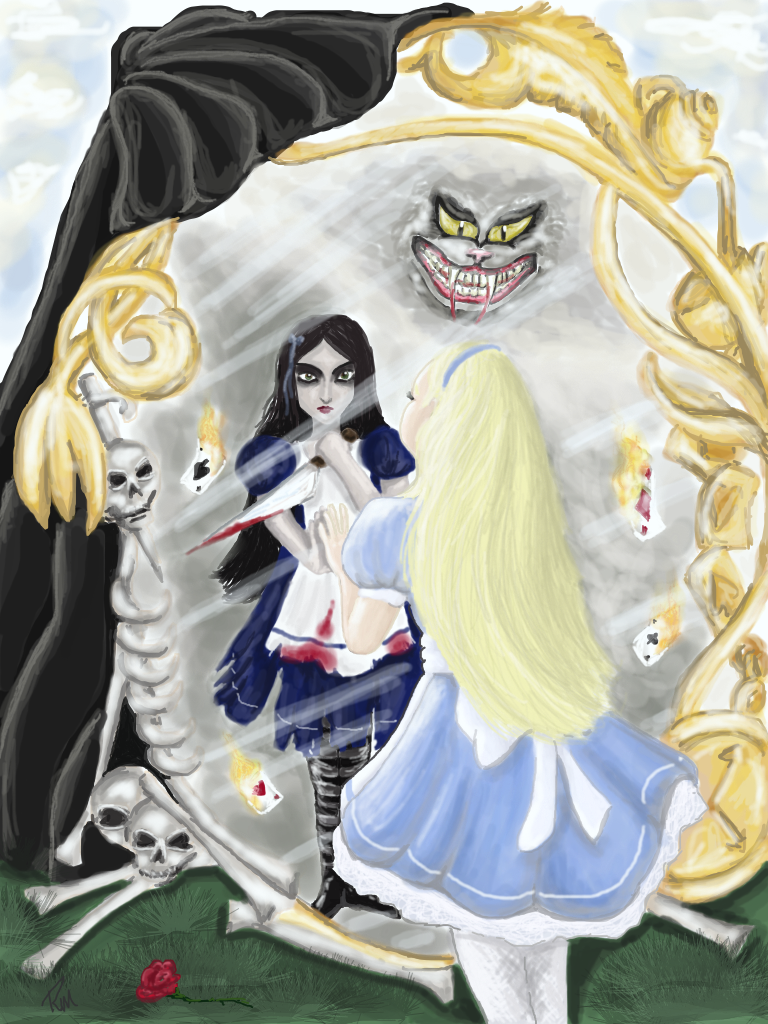 Watch
Influenced by American McGees Alice, we see our sweet innocent Alice having her curiosity getting the better of her! Through the looking glass, the alternative evil Alice is waiting......

This piece was created on the ipad using an app called Sketch Club!

It's li
ke Alice from the Disney one has a 2p.
Reply

Reply

Reply

woow I love the concept!!
Reply

Love it!

especially how they can see each other!
Reply

wow you did this on the ipad?! i love it!
Reply

Thank you very much

I'm really glad you like it. All my recent pictures have been done on the ipad - It's my new best friend! I use an app called Sketch club, which also has an online community of ipad/ipod artists lol. I've found it easier than getting out my pencils and paints

and it's nicely portable.
Reply