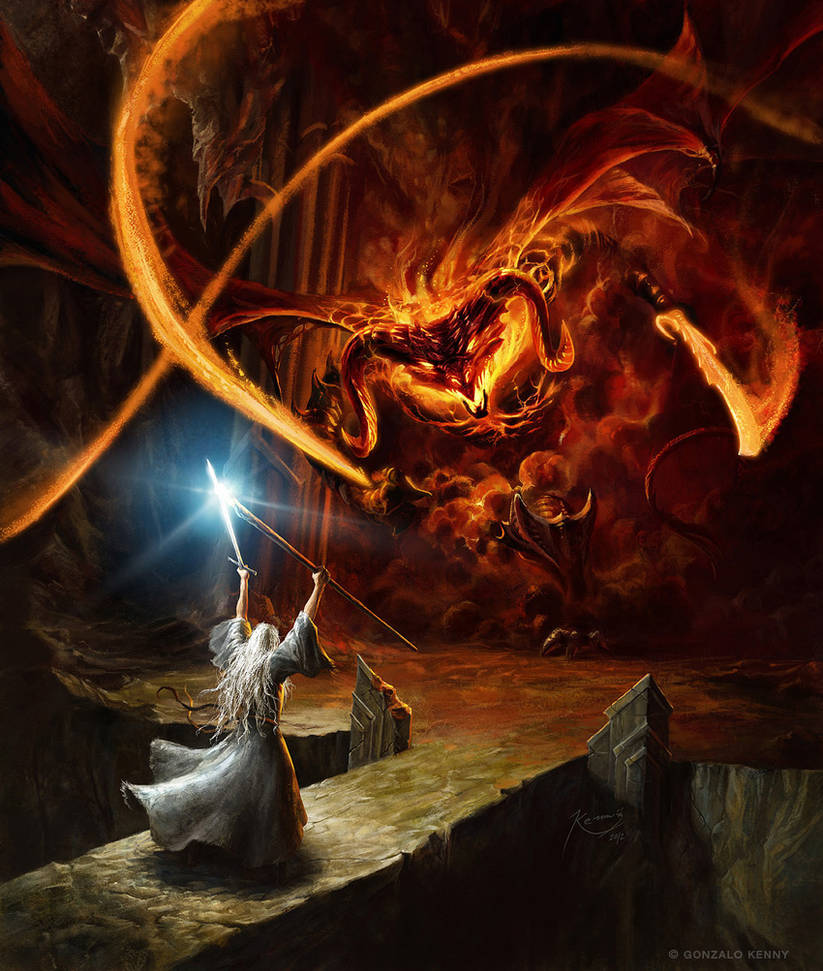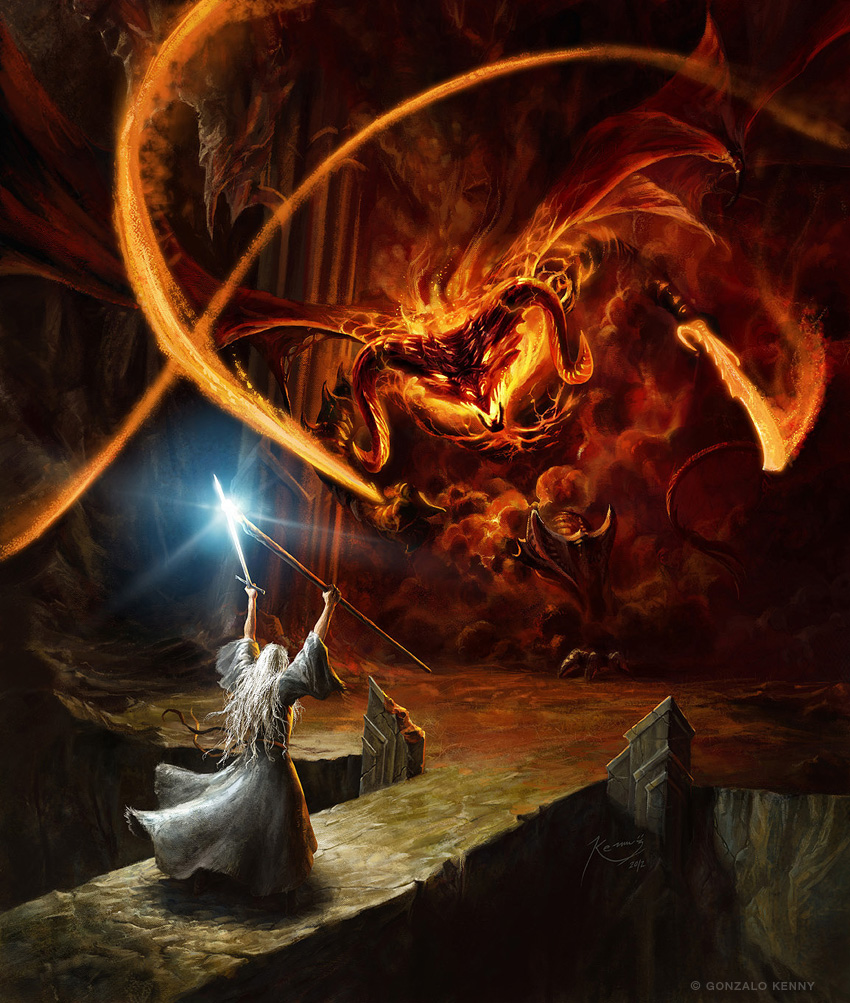 Watch
"You shall not pass"
I wanted to share with you my vision from the Lord of the Rings!
Hope you like it!
Edit:
OMG!!! I've got another DD!!!
I had no idea! I was on vacations!
Thanks to all who are responsible for this DD
(PutYourBraveFaceOn and KasumiCR)
FOLLOW ME ON FACEBOOK:

facebook.com/gonzalokenny
PRINTS ARE AVAILABLE ON:
WWW.INPRNT.CO
WEBSITE:
www.gonzalokenny.com
----------------------------------------------------------------------------------
Quería compartirles mi visión sobre este pasaje de la trilogía "El señor de los Anillos" de J.R.R. Tolkien.
Espero que les guste, saludos!
Pueden acceder al catálogo de poster dispobibles en:
WWW.INPRNT.COM
Envíos a todo el mundo!
Daily Deviation
Given 2012-10-20
Here we see Gandalf and Bolrog about to engage in a battle. Depths surround Gandalf and he is holding his staff and sword. This digital artwork really contrasts the sizes between Bolrog and Gandalf, as Gandalf stands tall against him. The colours of Bolrog are so vibrant and so is the glisten of the staff and sword against the earthy tones of the ground and stone. Bolrog looks as though he is about to strike as Gandalf prepares himself. This piece caught my attention from the bright contrast, as Bolrog rises out of a cloud of dust. The wind is blowing and an epic battle is about to ensue. The snapshot that the artist has given us is indeed spectacular. The size of Bolrog and just how HUGE he is and the colours of the fire all around him in contrast with the small gleam of Gandalf's staff are magnificent. I just cannot say how much the colours are wonderful and the attention paid to details is amazing as well. I think personally that this is a great interpretation of this scene and is executed in a professional and stunning manner.
The Artist thought this was FAIR
160 out of 164 deviants thought this was fair.
The first thing I thought when I looked at this was WOW. In particular the smouldering heat of the Balrog- the way you've executed the sword and whip to look almost liquid, in contrast with the volcanic look of the body clouded in dust and ash, is simply superb. In my humble opinion; any artist that is able to physically convey that feeling of burning heat through an image, is a master of their art! Literally!

I love the way the cold light of Gandalf's staff gleams; and you can see where the effect of his magic stops and the power of the Balrog starts; magnificent.

The only thing I think that could be worked on would be Gandalf's cloak- some more flow of the material would have looked good around the base, the sleeves look absolutely fine as they are.

Keep up the inspirational work!
The Artist thought this was FAIR
9 out of 9 deviants thought this was fair.