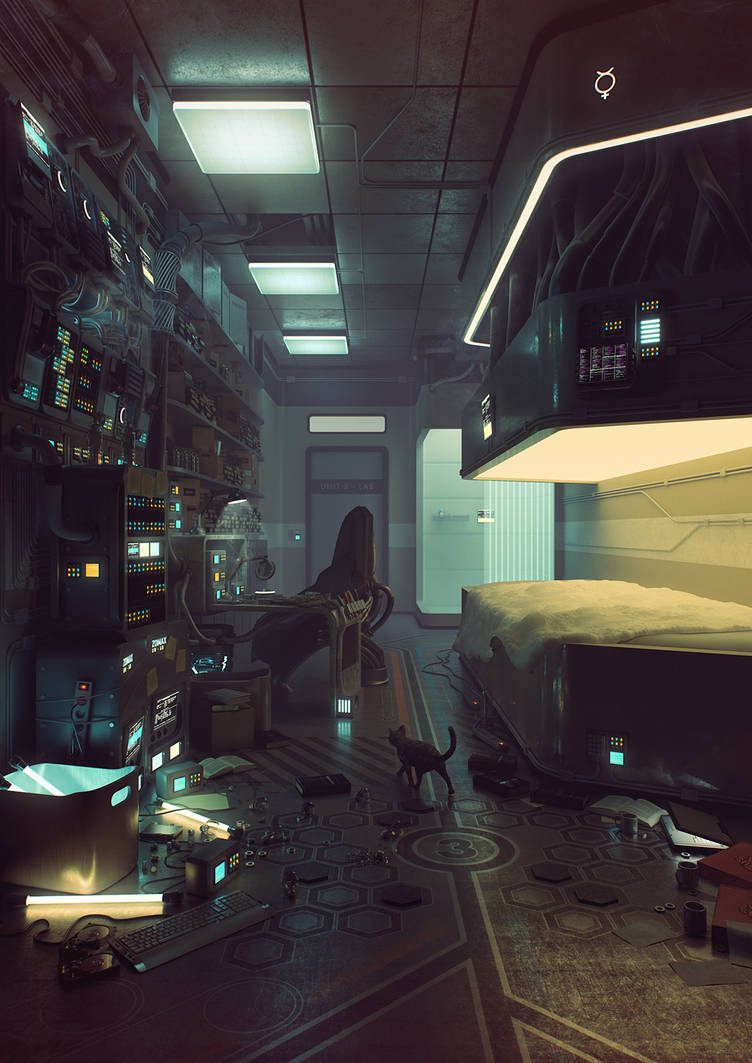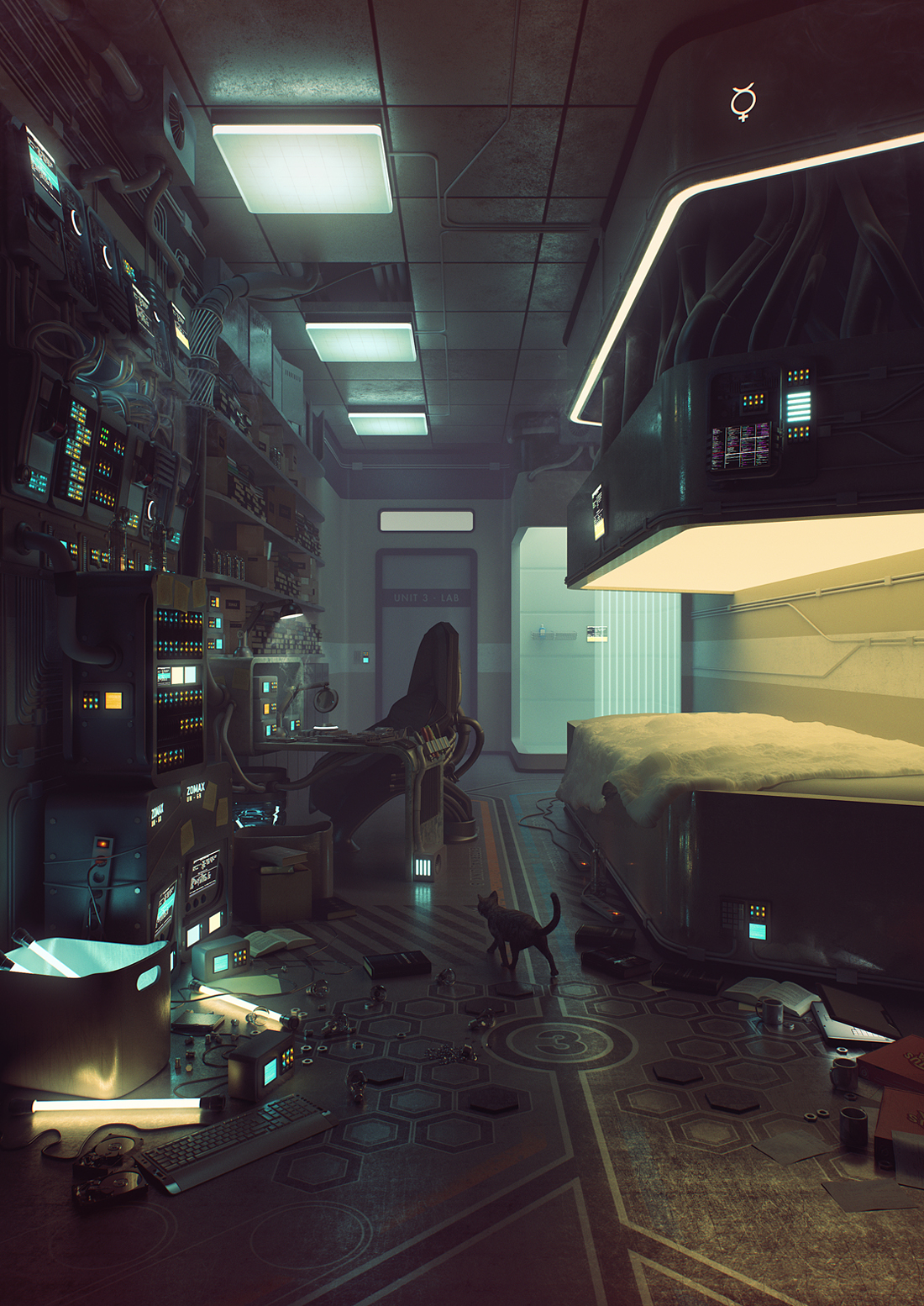 [April 23rd, 2014]

I uploaded a larger version of Mercury and a Print.

***

It's been a while. From geniuses to artificial curtains to ancient rooms, filled with wires, screens and remainings from past days. This piece has been an itch inside my head, leaving me restless for almost 5 weeks. From now on things will feel different. Right now words fail me. They fall short and are lagging behind the great feeling of finishing something or the uncertainties of days to come. Maybe the guy or girl living in that room together with the cat has these thoughts, too.

thanks alot.

***

tech stuff informations:
c4d, vray, photoshop and a little bit of zbrush.
rendertime: 16 hours via tiled cam.