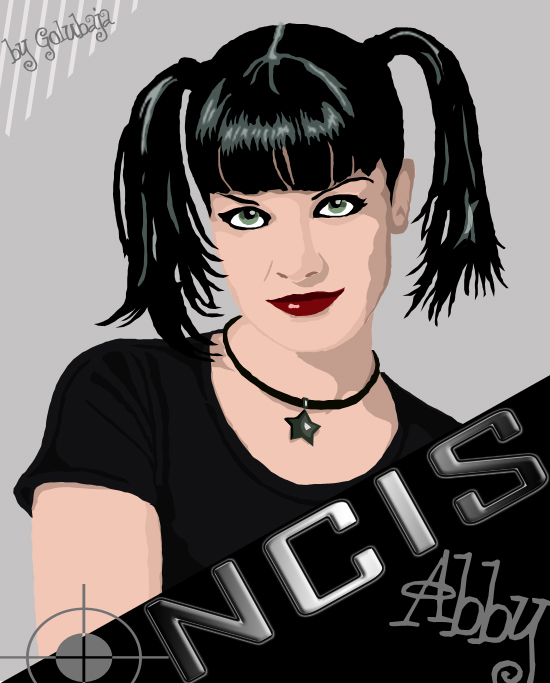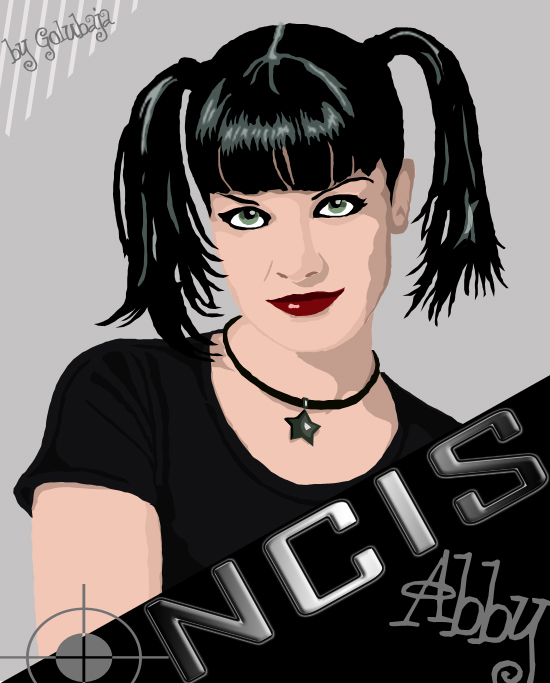 Abby

New vector, I'm quite happy with it (except for some hair details...).

Hope you enjoy!

Ref pic --->
[link]
Made in PhotoShop CS3, pen tool.
---
Abby and NCIS are ©CBS, but this image is ©Anna Manfredini and you can't use it outside dA without my permission.
Sometimes less is more, and without too much detail, the character of Abby is captured perfectly. Even the expression resonates Abby! Great job on capturing her persona.. The background could be a little darker for this character, and the NCIS logo implemented in it, or on her shirt, rather than in front of her. Aside from that, the lighting on the character is perfectly used, showing the shadow exactly where it should be. I have to admit, I am a fan of this character, and I loved this piece the moment I saw it. Overall, you did a great job!
The Artist thought this was FAIR
4 out of 4 deviants thought this was fair.