Hey-a! I'm an old amateur artist, who likes drawing just a little bit of everything (except pr0n

). But the things I enjoy drawing most, are:
1 - fanart, mostly for animated movies, cartoons, and games;
2 - animals and furries, in toon-ish or semi-realism style, real, fantasy, or extinct;
3 - some mild fetish stuff, like cartoon-ish vore or stuffing.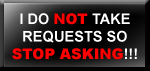 ---> MY ACCOUNTS <--- Galleries:
goldy--gry.deviantart.com/
- DeviantArt
www.furaffinity.net/user/goldy…
- FurAffinity
aryion.com/g4/user/Goldy-Gry
- Eka's Portal
Fanfics (only in RUSSIAN):
ficbook.net/authors/37650
- Ficbook
Video stuff:
www.youtube.com/user/GoldyGry/
- YouTube
Journals, blogs, etc:
goldy-gry.tumblr.com/
- Tumblr
www.instagram.com/goldy_gry/
- Instagram
twitter.com/GoldyGry
- Twitter
Social networking services:
vk.com/goldygry
- VKontakte
www.facebook.com/goldygry
- Facebook
Favourite Visual Artist
Salvador Dali, Christian Riese Lassen, William "Schim" Schimmel, Kagaya
Favourite Movies
The Lion King, Lilo and Stitch, Wreck-It Ralph
Favourite TV Shows
LazyTown, Steven Universe, Wander Over Yonder, Gravity Falls
Favourite Bands / Musical Artists
The Beatles, ABBA, Boney M., Ottawan, Modern Talking, Owl City, Mike Oldfield, Elton John, James Blunt, Enya, Enigma, Ocarina
Favourite Books
The Chronicles of Narnia, Harry Potter, Moomins, The Adventures of Alice Seleznyova
Favourite Writers
C.S.Lewis, J.K.Rowling, T.Jansson, K.Bulychyov
Favourite Games
The Legend of Zelda, Don't Starve, Black & White, Serious Sam, Syberia
Favourite Gaming Platform
PC
Other Interests
Not your business <3