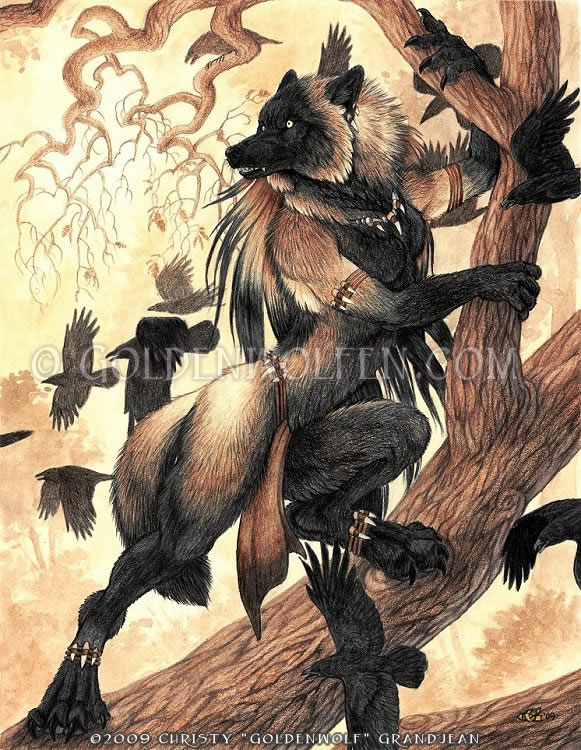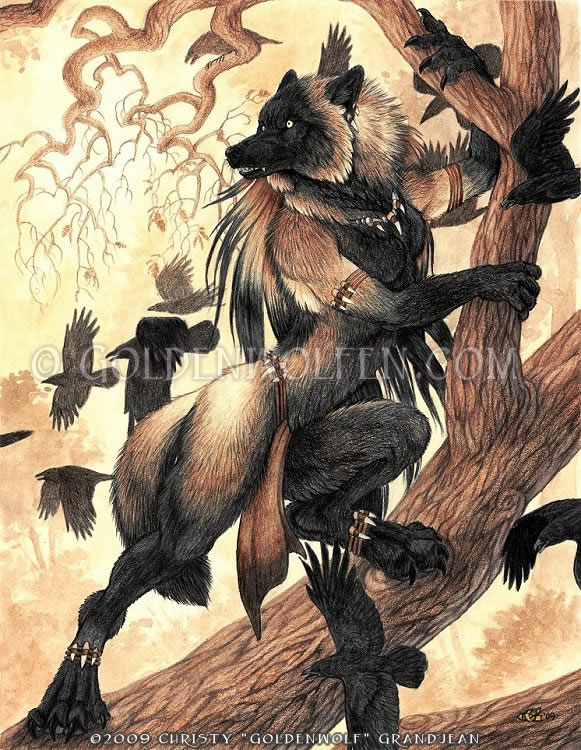 Watch
A female werewolf jumps up into the branches of a fallen tree to get a better view, warned by the forest crows that something is in her woods.
Original is watercolor and colored pencil on 11" X 14" Bristol paper. 2009.
Prints are available here:
www.goldenwolfen.com/site/?wps…
The owner of this deviation has disabled comments.