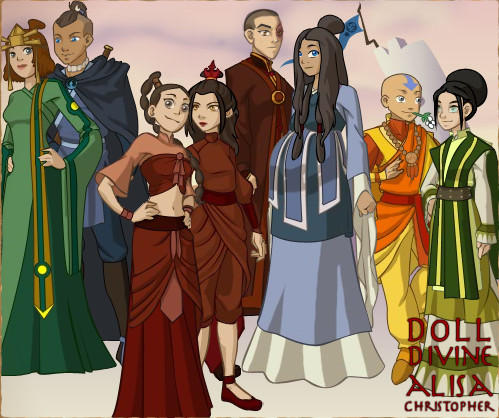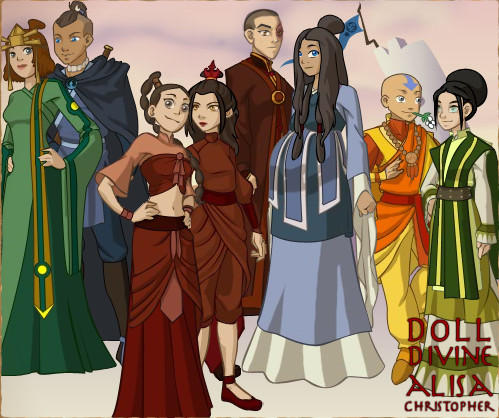 Watch
So basically, these are my favorite ATLA couples the way I see them all grown up (sort of)

Please don't kill me if you support other pairings not featured here. I don't mind most pairings, these are just my favorite. The only one I feel strongly about is Sokka/Suki. I just think they're so adorable!
AWESOME Dress up game:
[link]
Sokka: 21* Suki: 20*
Ty-Lee: 19 Azula: 19
Zuko: 21* Katara: 19
Aang: (1)17* Toph: 16*
*I know Sokka and Suki are the same age, but Sokka is a few months older in my mind so at this point he's 21 and she's 20. And I know Zuko's a year older than Sokka, but he has a later birthday than Sokka, so at this point they're both 21. Same thing with Toph and Aang; he has an earlier birthday than Toph....and he' technically 117 anyways.