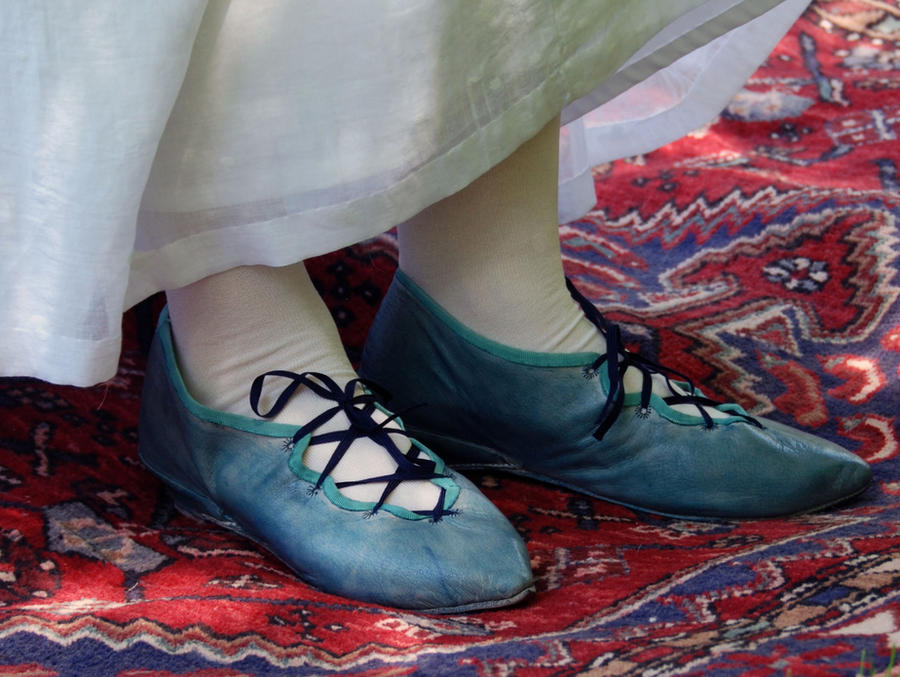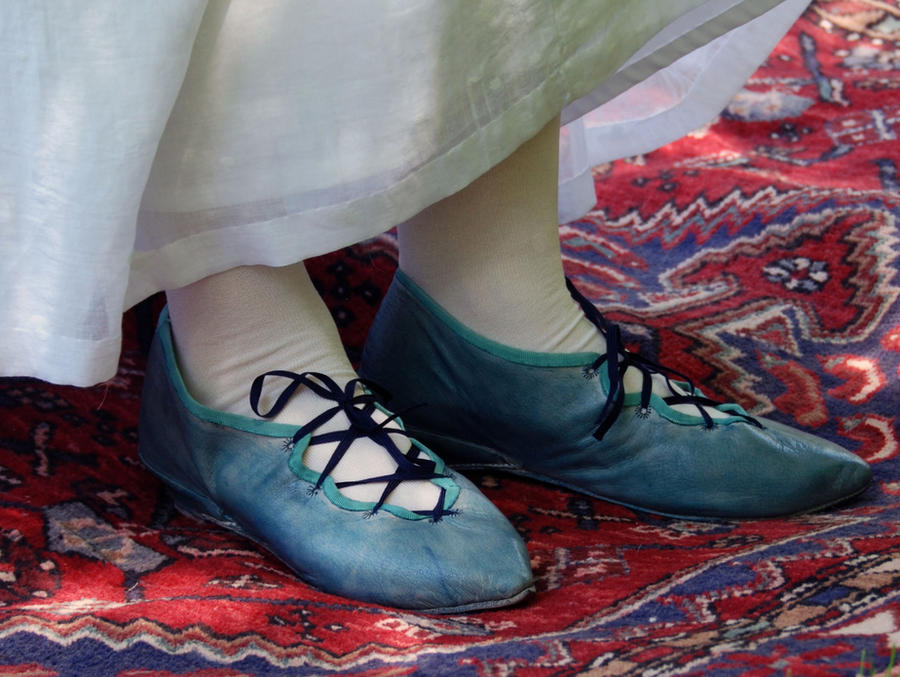 Watch
Hand made goatskin dance slippers based off of pairs in the Met's and MFA's collections (the pair at the met is viewable online here:
[link]
)
They have one inch wooden heels, are straight lasted (no left and right) and leather soles.
As always, I regret that these are not more perfect. There were some issues with coloring the leather, and as you can see, there are some wrinkles in the final fit. But then again, this is my third pair of shoes ever.