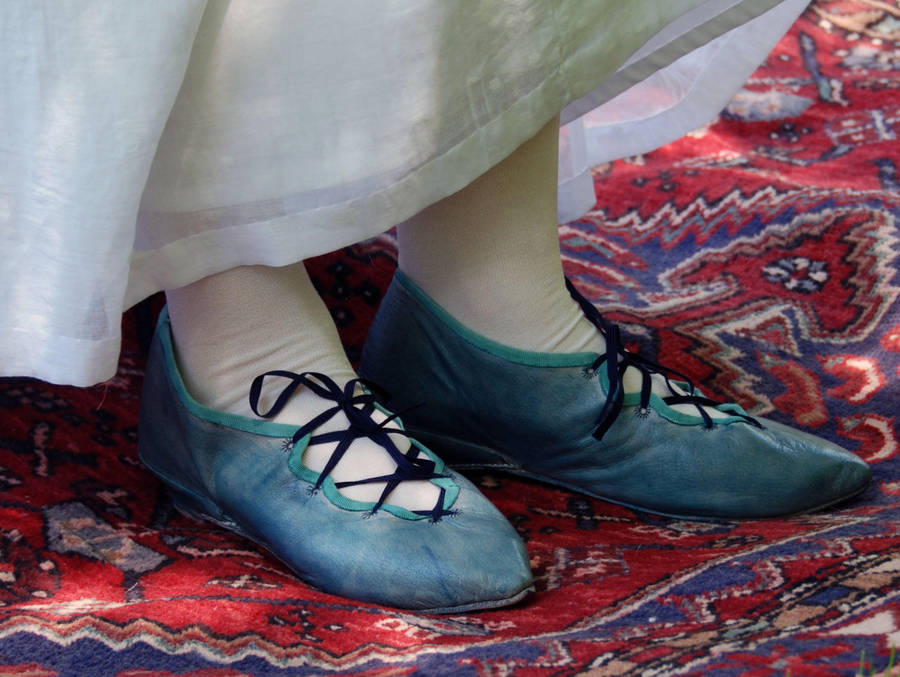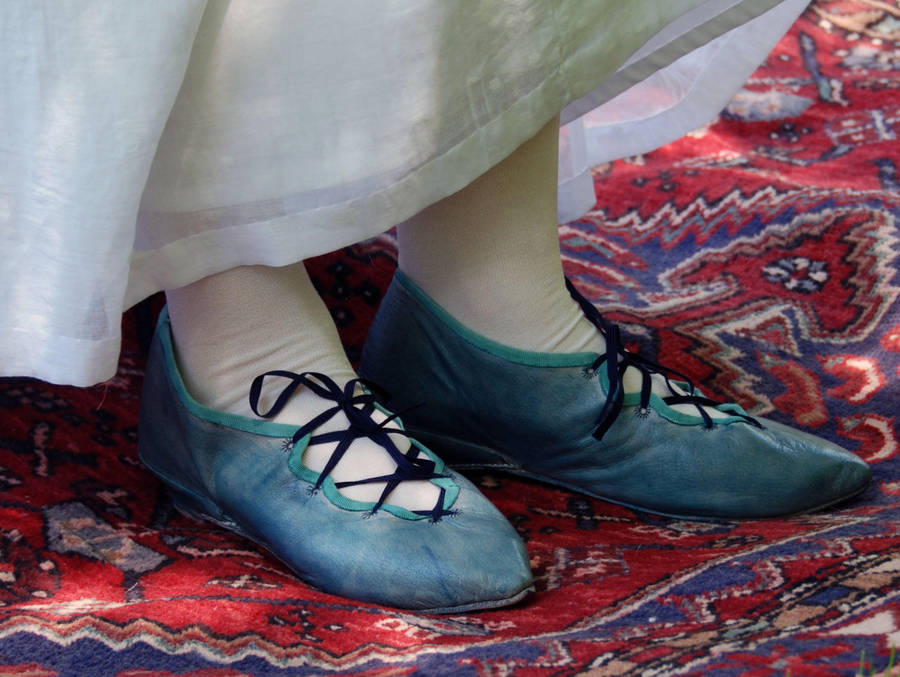 Watch
Hand made goatskin dance slippers based off of pairs in the Met's and MFA's collections (the pair at the met is viewable online here:
[link]
)
They have one inch wooden heels, are straight lasted (no left and right) and leather soles.
As always, I regret that these are not more perfect. There were some issues with coloring the leather, and as you can see, there are some wrinkles in the final fit. But then again, this is my third pair of shoes ever.

Very nice. Always loved the Regency fashion.

Reply

Dedicated! Even if you think they're not perfect, they are very nice and chances are no one would notice if you didn't point it out. I have noticed that few people have the habit of coming up to one and demanding that they be allowed to minutely inspect one's shoes. In any case, I wish I had the time and the know-how!
Reply

beautiful! I love making shoes, and I adore beautiful shoes very much myself!
Reply

Reply

The fact that you have this skill makes me green with jealousy! Amazing!
Reply

That makes me happy... sort of. You could do it too, though. It's not so hard, just different.
Reply

I admire you more and more...I never would have even tried to make authentic shoes! You are an amazing artist. Thank you so much for sharing your creations!
Reply