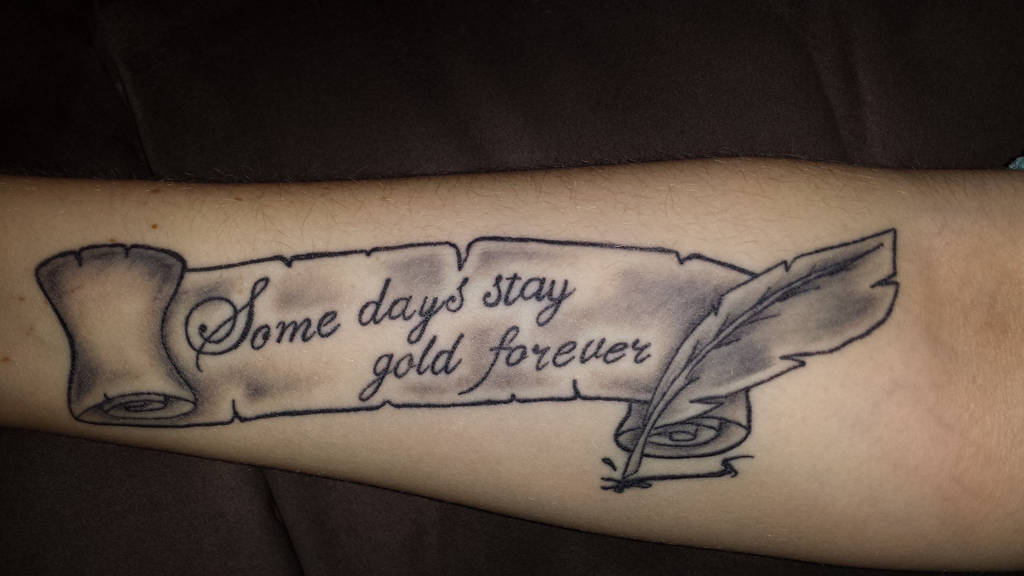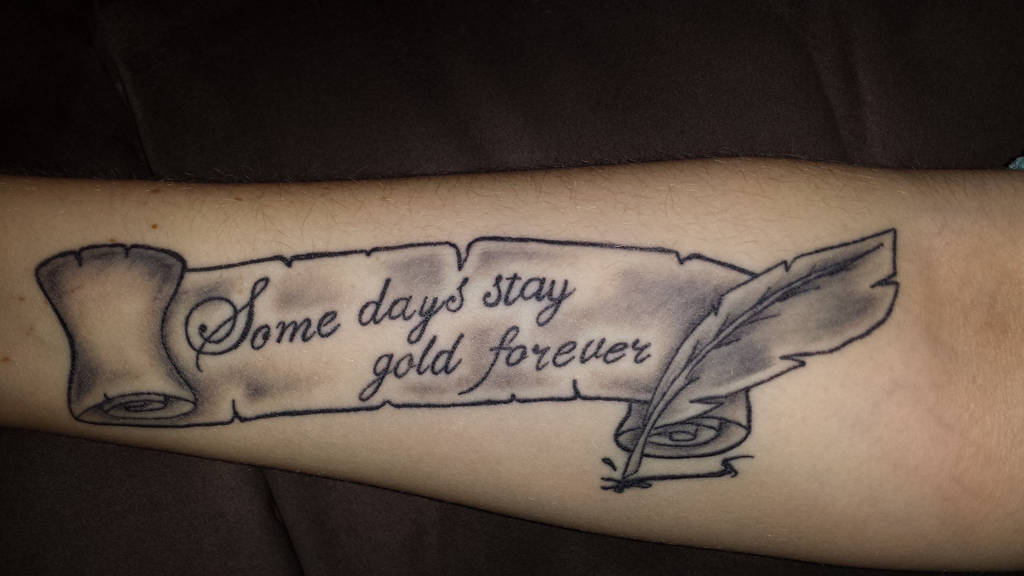 Watch
Self designed tattoo, which I'm really happy with! Think I went through 30 different ideas and designs before I ended with this one, which just felt 100% right from the moment I finished the sketch. It's located on my right forearm and I absolutely love it!

Quote is from The Wanted's song 'Gold Forever' and is very close to my heart.
The quill and parchment are from google searches which I put together the way I wanted it.