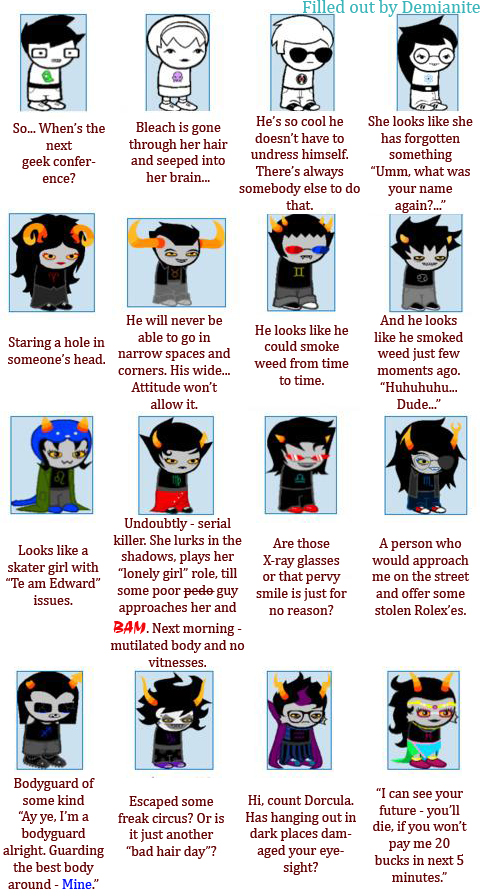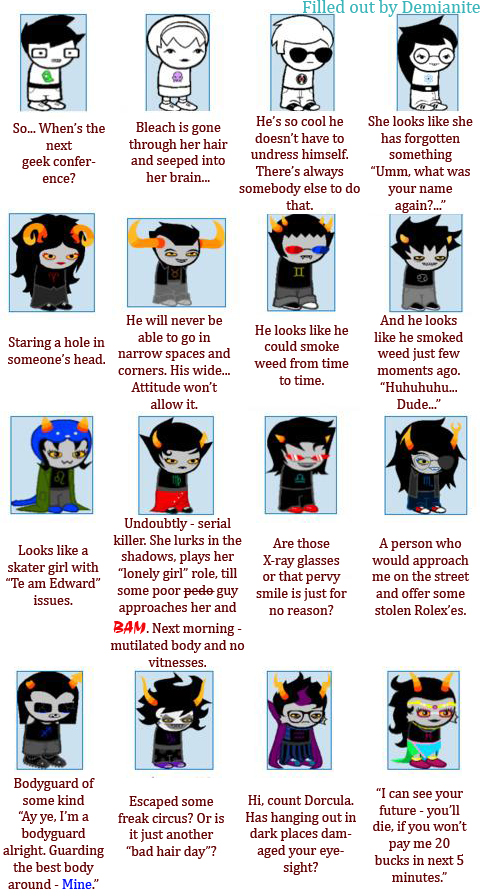 Watch
Didn't know how to categorize this, so... Yeah.
I filled this on a request from

. Was pretty fun. Yes, there aren't all of the characters, but what the heck. Maybe I'll take them on some other time.
And yes, I am aware of that "space" in the middle of word "team" so it looks like Te am, but... I dunno. Accept it as a quirk of mine. There always will be some irrelevant spelling mistakes. Quite annoying that is.

So... I don't know the original person who made this <_< That means - no link to the original.
BUT
Homestuck itself was created by Andrew Hussie aka ABDREW HORSIE.
Oh yeah -
I've never read / watched Homestuck comics and / or videos
.
~Gogelmogel AKA Dem from tumblr.com ( demianite.tumblr.com )