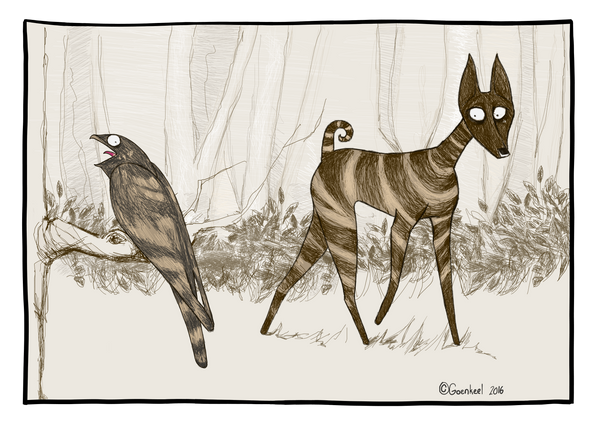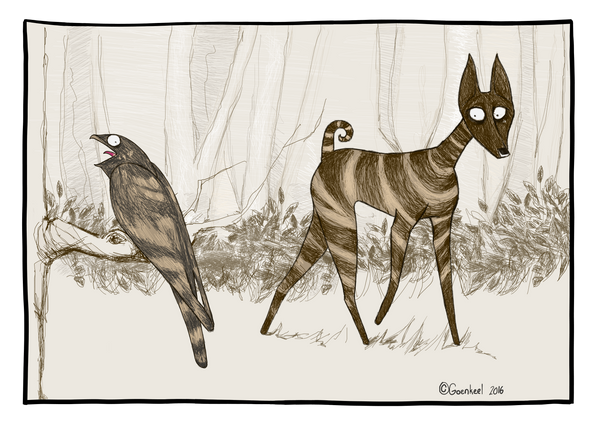 Watch
Her candy-like tail is my favourite. I could eat that.
The picture represents my roleplay character Lukatar's both forms, bird and dog. I mimicked Tim Burton's style and after several sketches, I liked this one the most. No reference pictures were used. The dog is Basenji mix and the bird is
Caprimulgus europaeus.