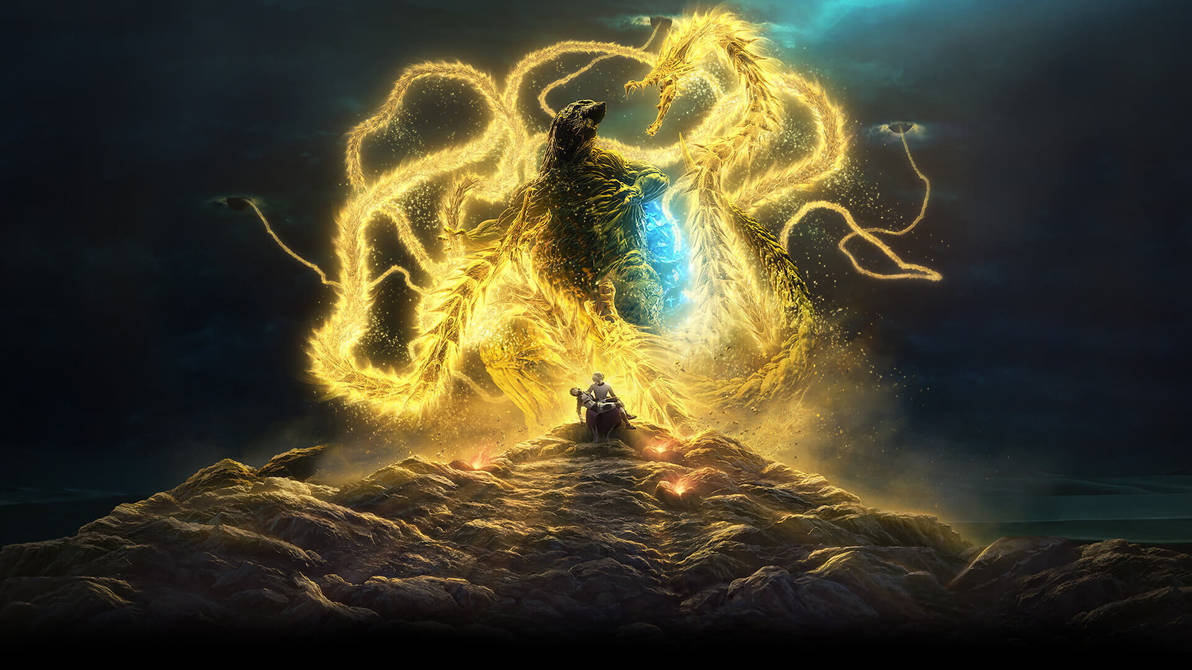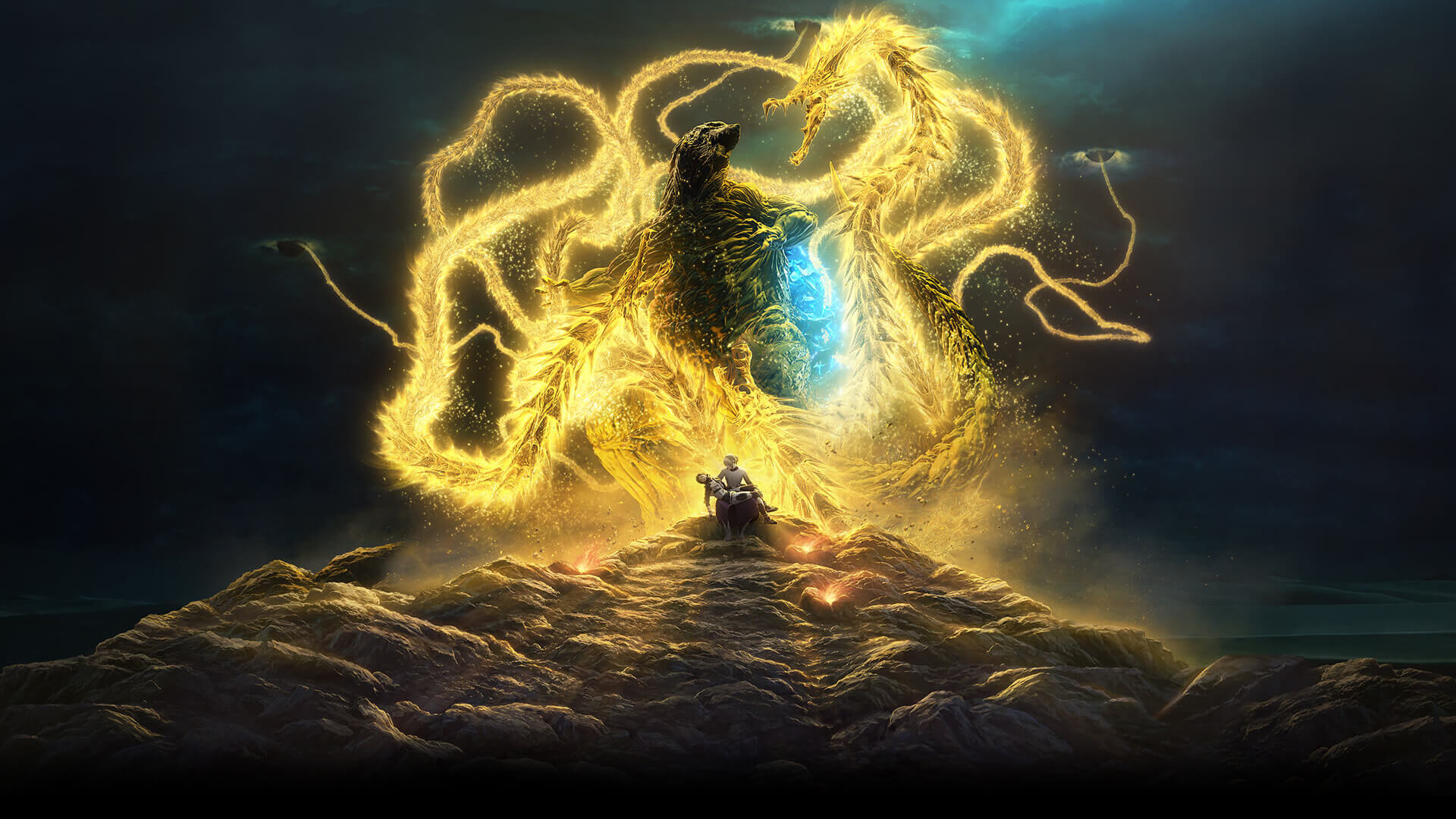 Watch

Reply

If we're lucky enough, if Godzilla blows up those three moons that are projecting the Ghidorah heads, the remains are gonna come together and spawn the true form of Ghidorah.
Reply

There is an image in a magazine where you see a silhouette of Ghidorah, and it does look to have wings. So I think they'll either fuse into one Ghidorah or all 3 heads will come out of the portals with the body attacjed. Either way i really like this new design.
Reply

I wouldn't get my hopes up too high. Omni Viewer says it may be a flashback or a false advertisement like how MechaGodzilla was in the poster for City on The Edge of Battle but he never really appeared in the movie.
Reply

True, but then again this is a movie screenshot so it might be legit. Anyway I still like this new design, considering Godzilla is like 900 feet tall and is a boneless plant monster in this incarnation, I thin a new Ghidorah would be interesting. As long as they keep Ghidorah as an evil planet destroying monster then I'll be happy. Here's hoping the fight doesn't consist of like 3 minutes of Ghidorah flying round Godzilla with Haruo brooding towards them like he always does lol.
Reply