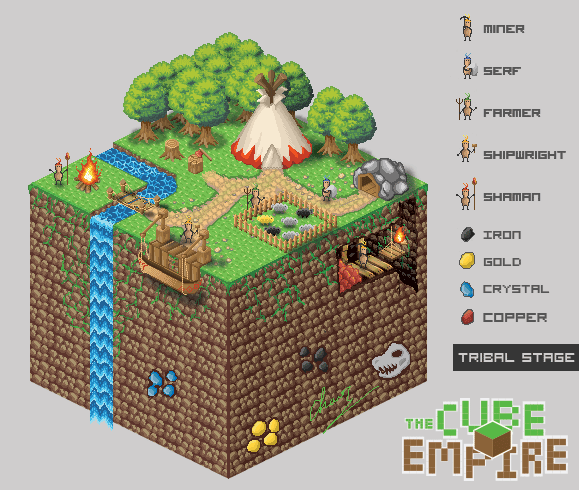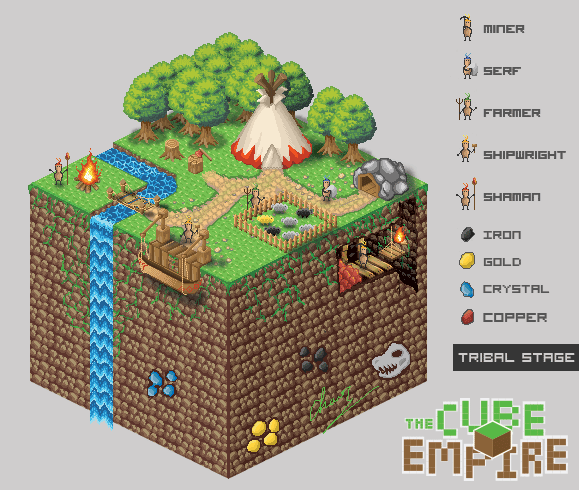 Watch
A 4X game concept that I made a long long time ago. Big fan of Civilization and GROW game here






COMING SOON: the animated version of the cube, I'm working on it



///Each player owns a cube and handful of "citizens".
The development of the game mainly comes from the act of digging into the cube, where the citizen will find ores and valuable relic. They need those resources for creating tools, research and upgrades.
The game goes through 4 eras: Tribal, Dynasty, Industrial, and Information; each era has new or upgraded units with different graphic.
To win the game, player should reach the last stage of science, or have a sun never sets land, or just have a massively unstoppable army.///