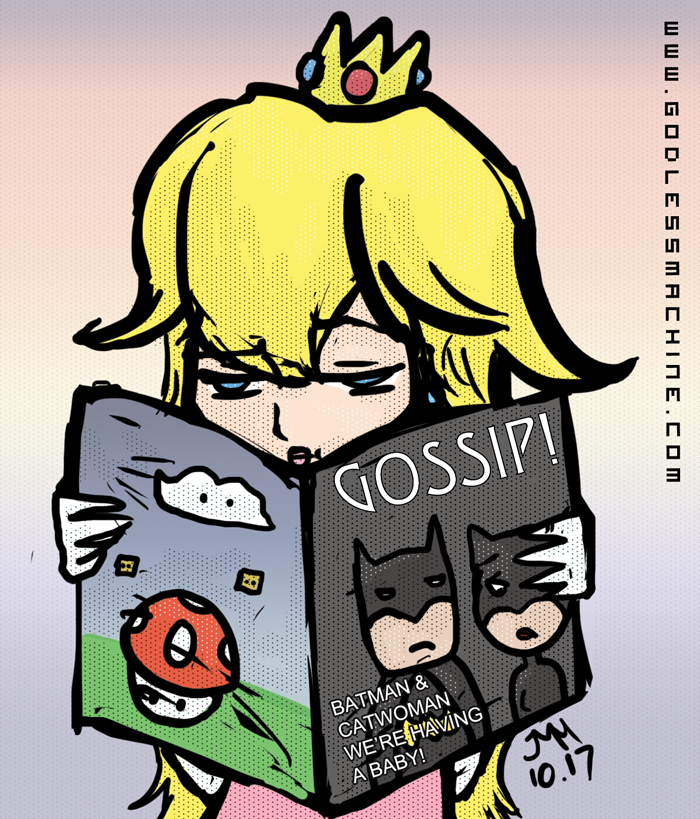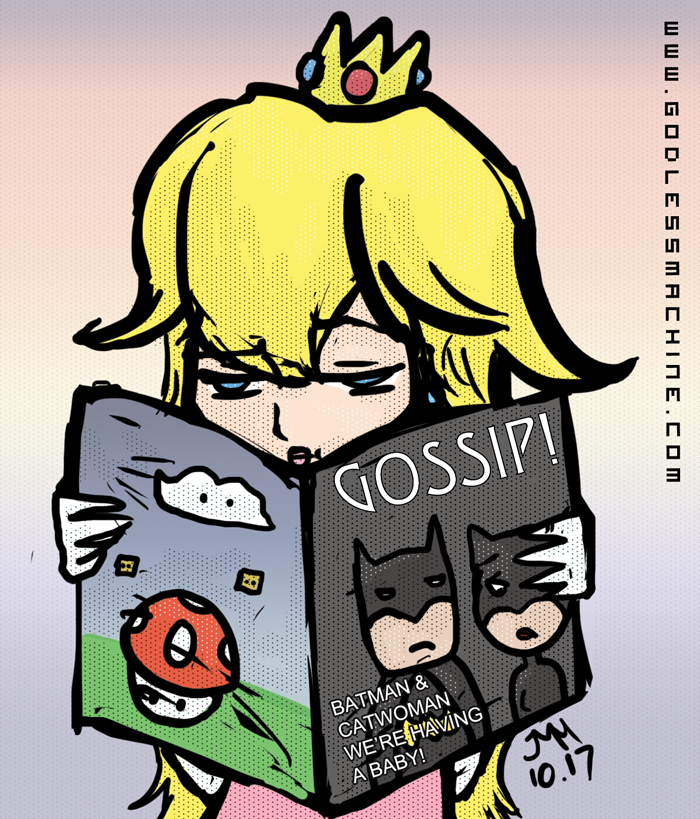 Watch
My randomly generated mashup was:
Batman, in the Mushroom Kingdom, on a celebrity gossip magazine cover
Generate yours!
This was going to be an actual picture, but sadly, life got in the way, so have this. :I
I might finish the real picture and post it later, but I'm behind on literally
everything
I actually have to do, so don't hold your breath. ...Though, I'll probably fix the shading, so there's that.
(And just an FYI: They're not really having a baby. Some editor's making stuff up. This is a complete shock, I know.)