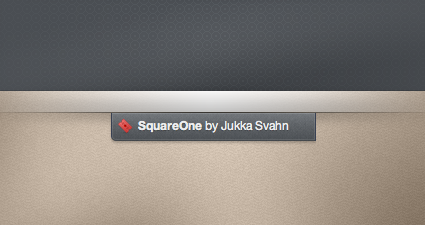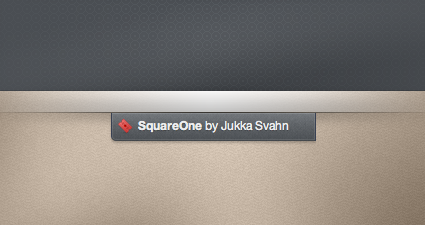 Watch
SquareOne notification style for
Growl
v1.3 and newer. At minimum requires Safari 5.1 and Mac OS 10.6. Plays best on Lion, OS 10.7, and newer.
SquareOne is small, variable width and only roughly 26 pixels high. The notification pops up with a rough, bouncy, magnetic rail animation - a train with no breaks. Designed for the top-right corner of the screen.
The icon in the preview is by
Umar Irshad
from his
Build icons
set.

can you share the background wallpaper ?
Reply

This is thoughtfully designed. You've used a limited amount of space well without sacrificing that you need to communicated. This is an inventive and uncommon design for Growl. Well done.
Reply

Great! I'm using it right now!!
Reply

Awesome dude. I tried it on 10.5.8 (Growl 1.2.1), works fine.
Reply

Thanks

Good to know that it works well, or well, at least doesn't crash or burn horribly. The thing that won't work is the animation. Hardware accelerated 3D transforms are only available on Snow Leopard and newer.
I suppose anyone on unsupported systems should be seeing Growls default fade-in effect, or some unexpected random results from jagged CPU generated transforms, to invisible notifications.
Reply

Look very nice...thanks for sharing

Reply

Nice!


Reply

Essayé et adopté !! bel effet !

Merci !
Reply

Thank you

Well, I suppose. Don't exactly speak, or read for that matter, French

But what you said must be good, it has words "beautiful" (?) and "thank you" in it.
Reply

he/she said:
"tried and adopted! pretty effect!
thank you!"

Reply

Thanks. Figured that much

Reply

Actually he said: "This is not beautiful at all !! Thank you for wasting my time!"

I kid

. I actually like it a lot! I was looking for a slim, non-invasive theme, and I found one. One question tho: why can't I reposition it ? It seems all custom theme have this flaw. I like my notifications in the lower-right corner instead of top-right corner.
Thank you for this lovely theme

Reply