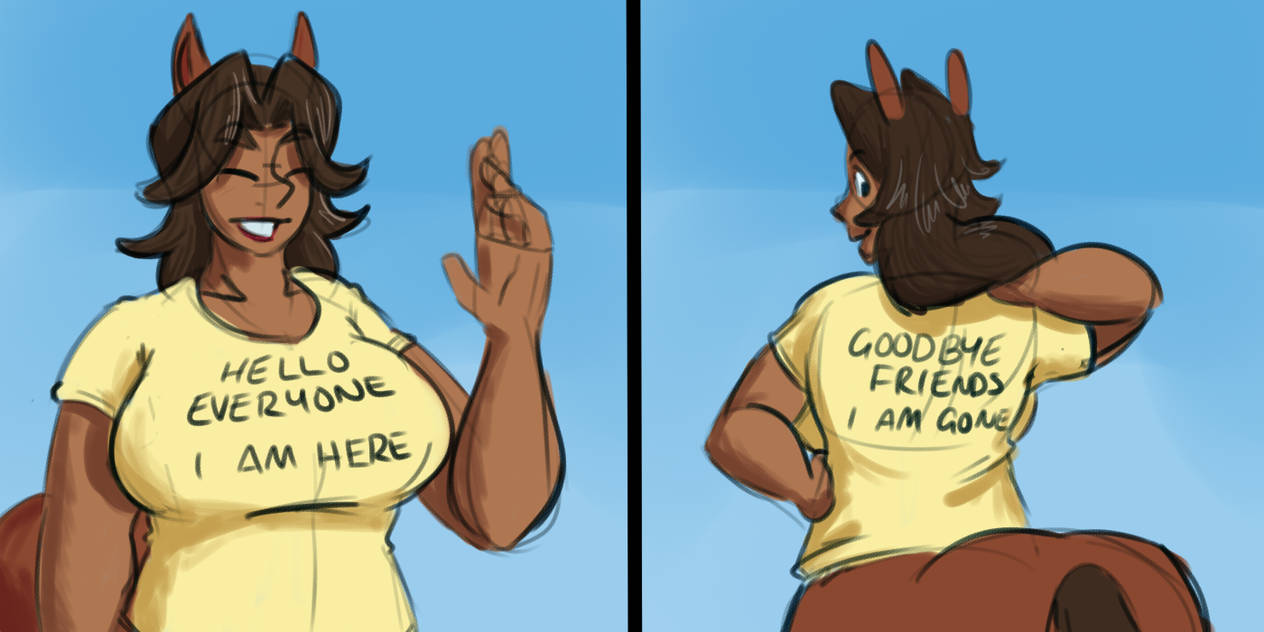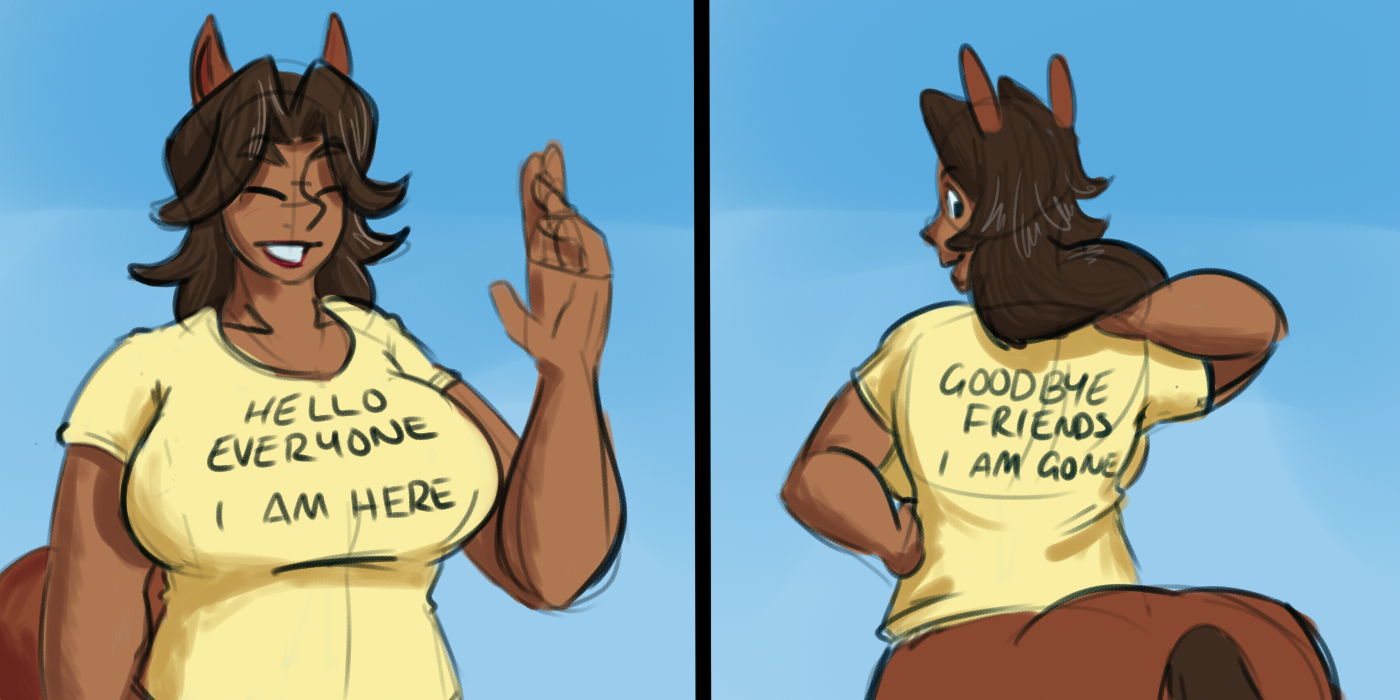 Watch
Took on some clothing asks for my OCs over on Tumblr. I plan to do one or two a day for warm-ups, and some of them will probably end up over here, too!
Here's Mina in a dumb t-shirt I saw on Zazzle ages ago. I still really want it.

Pardon the pun but, is she horsing around?
Reply

Reply

Should've grabbed that shirt.
Would've made my seeing you at BronyCon funnier.
Reply

I am seriously considering just finding a cheap t-shirt making site and just printing one myself.
Reply

Aaah what a social shirt there. XD She brings spirits up

Reply