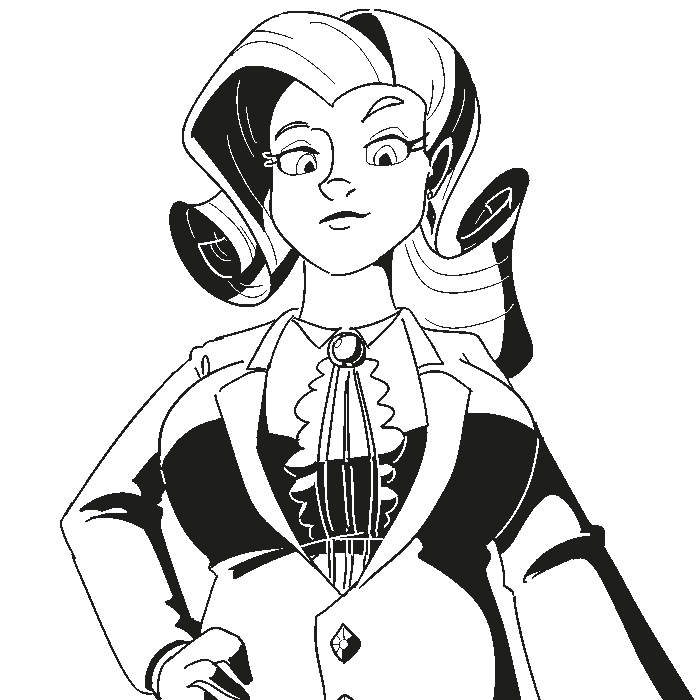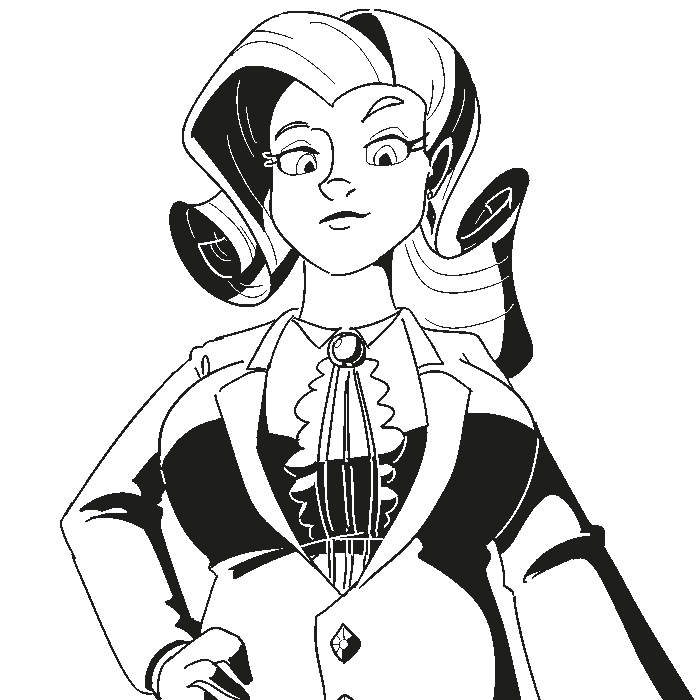 Watch
"Do you know the difference between you and I, darling? I make this look GOOOOOD"

A tilt of the hat for how elegantly you used shading, the curves of the lace going vertical down her chest, and the those slight lines to show taut creases, stretching the shirt and the jacket to accommodate her bosom. All the while, I am digging the black and white color scheme; and I love that smirk you gave her. An excellent job, Goattrain!
Reply

looks elegant!

(Is she chubby or is that the angle?)
Reply

so pretty

Reply

Man, I really love this piece and I hope you make more art like it. Rarity just looks so classy here.

Reply

Reply