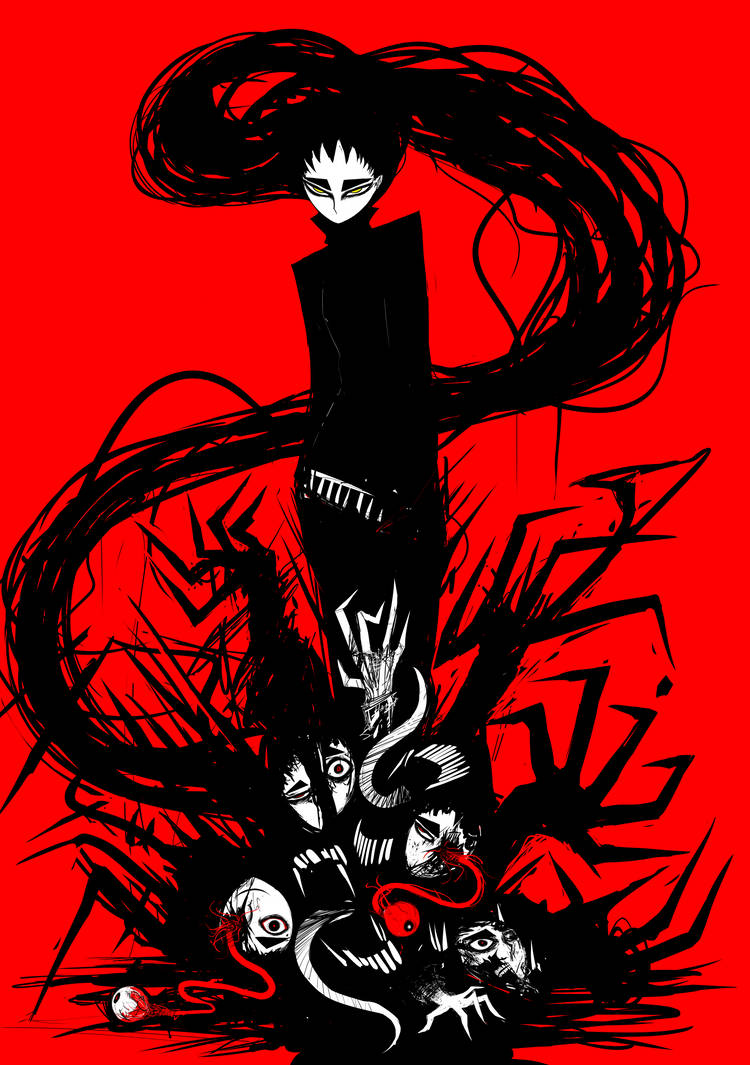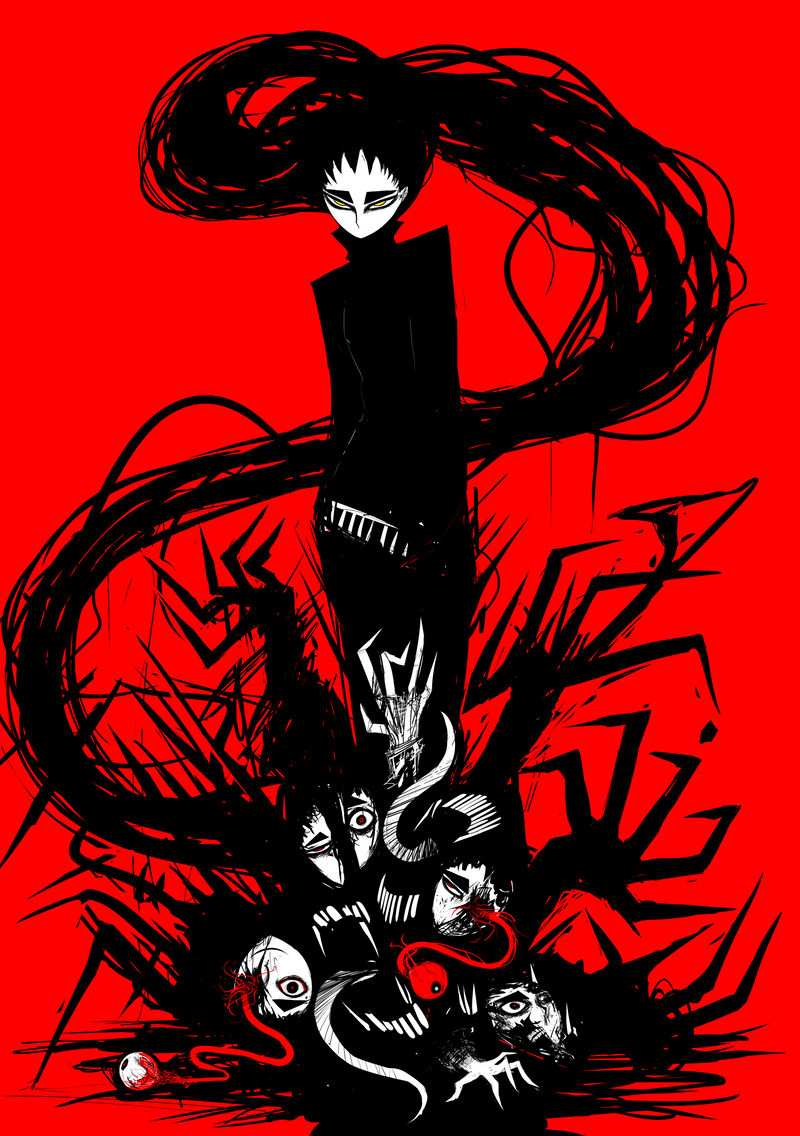 Love the colours and shapes of madness i'm seeing here!
Reply

I like the flow on this one!

There's a story here in this image... I'm guessing it has to do with anger issues!

Reply

It's like hellsing but even more fucked.
I like.

Reply

thank you :> I like hellsing
Reply

I like those deforming faces and popping eyes. Good work!
Reply

Good job

Reply

The look of evil contempt on the visible face of a figure dressed in what seems to be pure darkness , its hair trails above and below it like a living shadow to its base , upon which it stands , upon which everything it is exists on , faces of agony, shattered and demented lie within , jaws of inhuman things wait for something to rip to shreds and wicked tongues sway in the air all while claws of pure black stretch out to destroy anything they can grab onto. There are times when ive felt like this , when it truly feels that one isnt human anymore but something else entirely... In the darkest moments . but yet thankfully the light can never fully be extinguished
Reply

Reply