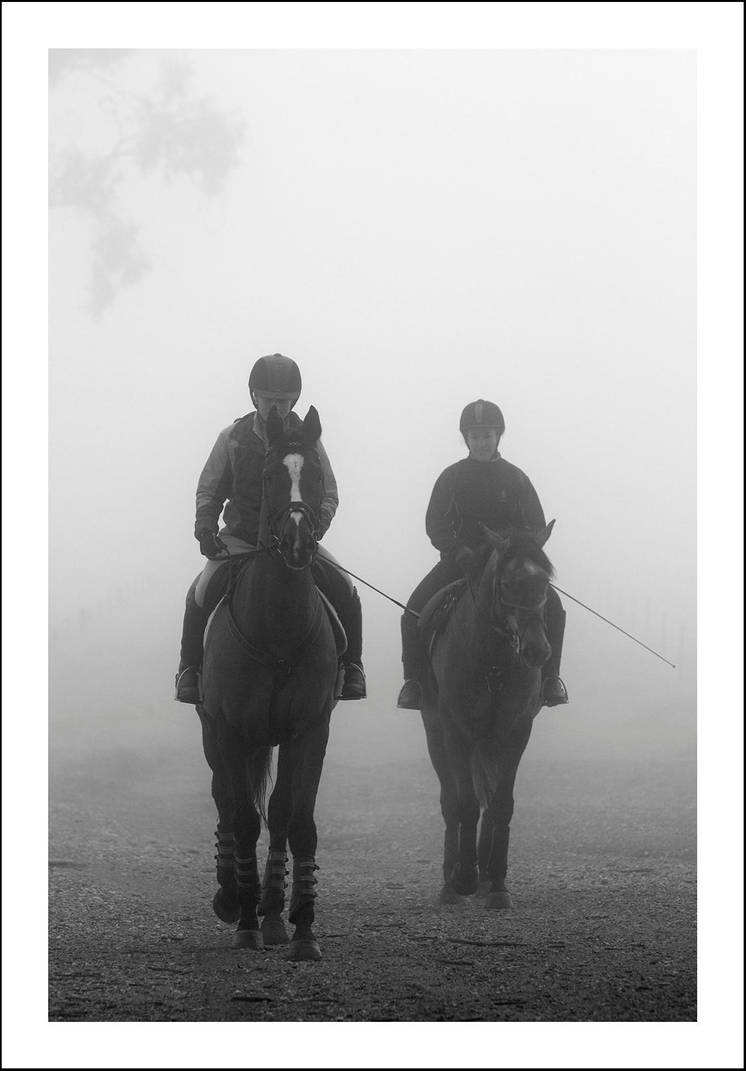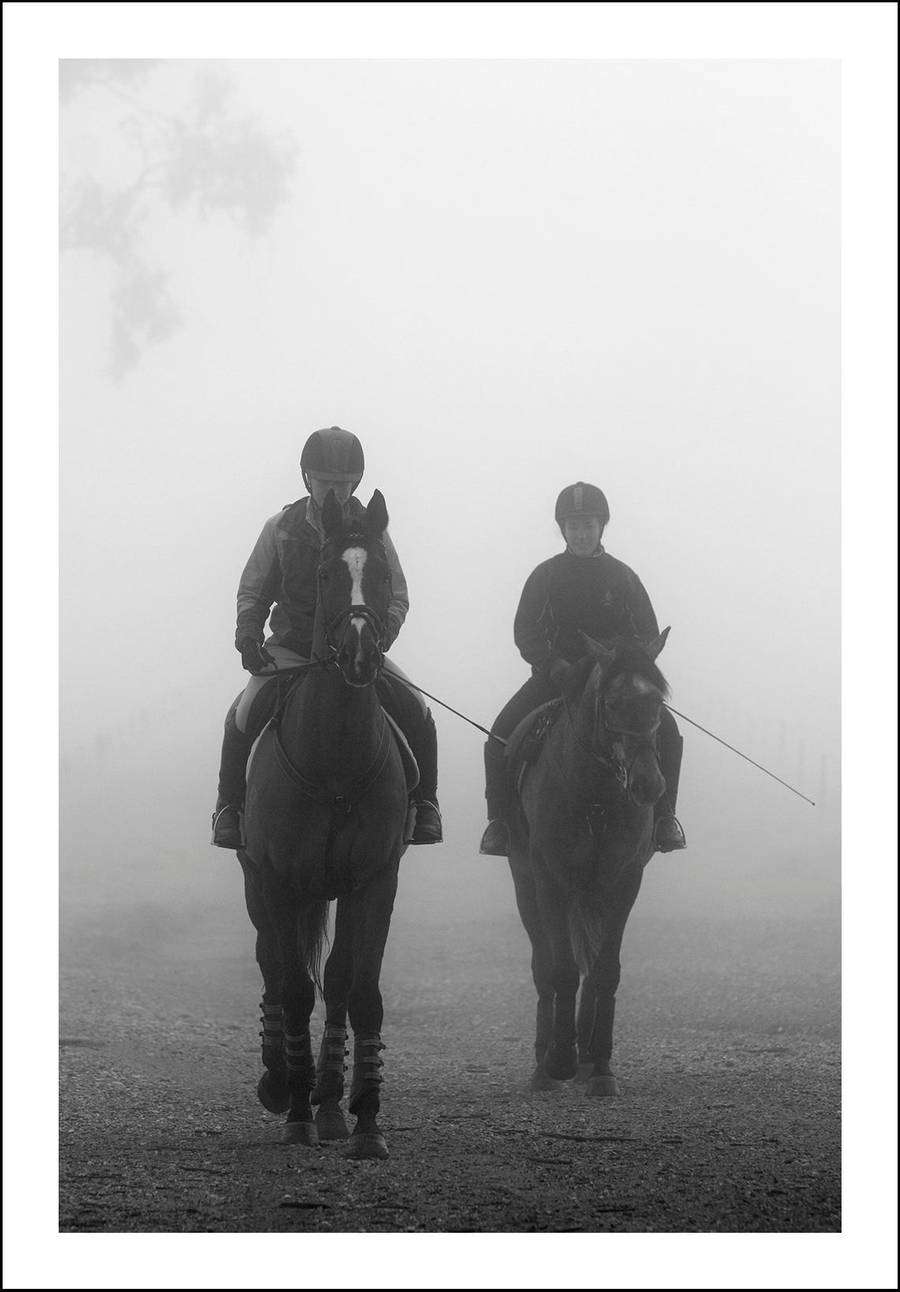 Watch
Two riders and horses appear through the fog. I'll keep their identities private.
Taken near the university Cross Country course, Wagga Wagga, NSW, Australia.
Edit:
Wow, thanks everyone for all your comments and

's
Certainly never expected a DD!! First one, too! Encouraging to know it was all worthwhile being out there in the cold and fog

Daily Deviation
Given 2011-05-18
Suggester says, "It's not something regularly recognised, the effort and time it takes to train these beasts of burden. Getting up early, both to take the photo and train the horse, shows a dedication and passion not enough people have."
Mist and Mystique
by *
Goanna-Equine
[Photojournalism / Sports]
(
Suggested by whimzi and Featured by Timothy-Sim
)