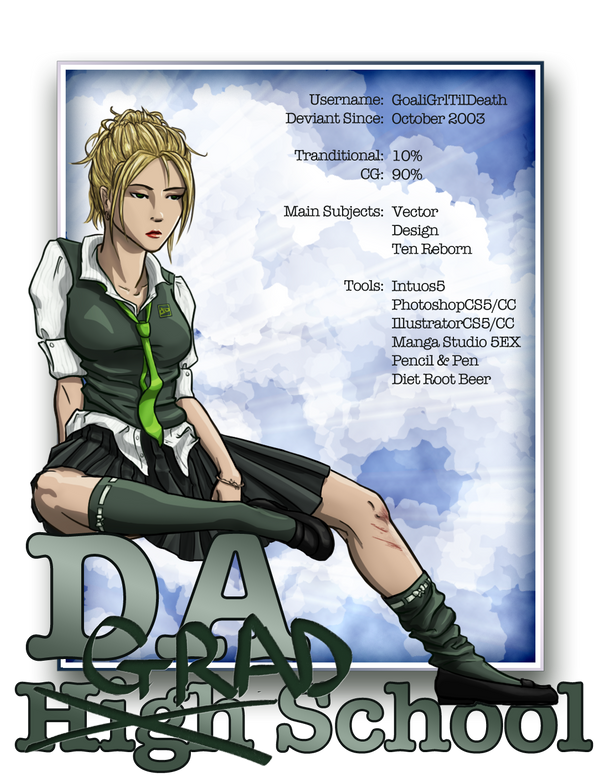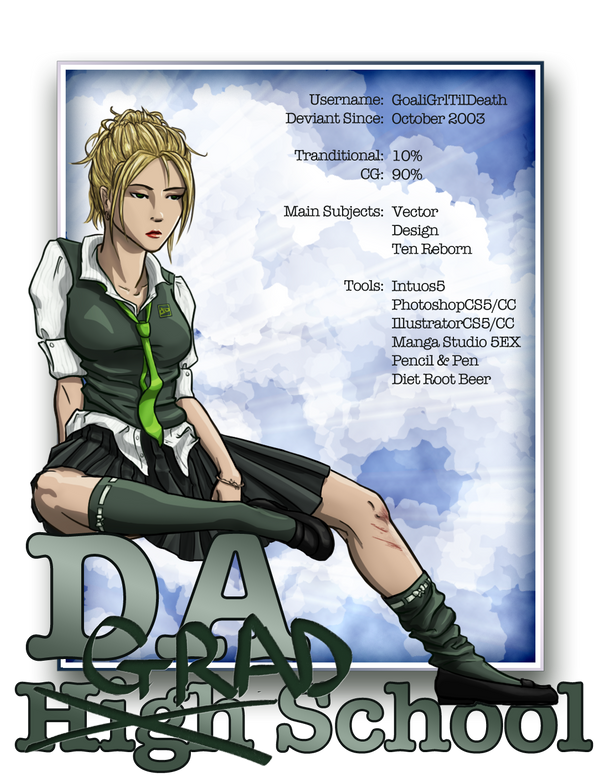 Watch
I was inspired to do the
dA High School meme
that got a DD today (or yesterday by now

) and this is what I came up with. Yes, I know, it looks nothing like me. Halfway through sketching I decided to do Nutty from Bleachtards since she's my alter-ego anyway. Also, I've been out of high school for so long I had to change the name a bit

Another High School ID I did:
for
kaotickell
Edit on July 10, 2014: Updated the stats to be more current.

Wonderful !

Reply

Reply

Awesome job. Love the change to grad school

Reply

I like this

Reply

Grad school?

Reply

Well I've already done high school and undergrad, so the next step is grad school, right?

Reply

Aha! Now I know what you were doing at work all day!
Reply

Loveloveloveloveloveloveeeeeeeeeee

But you knew that already!

Reply