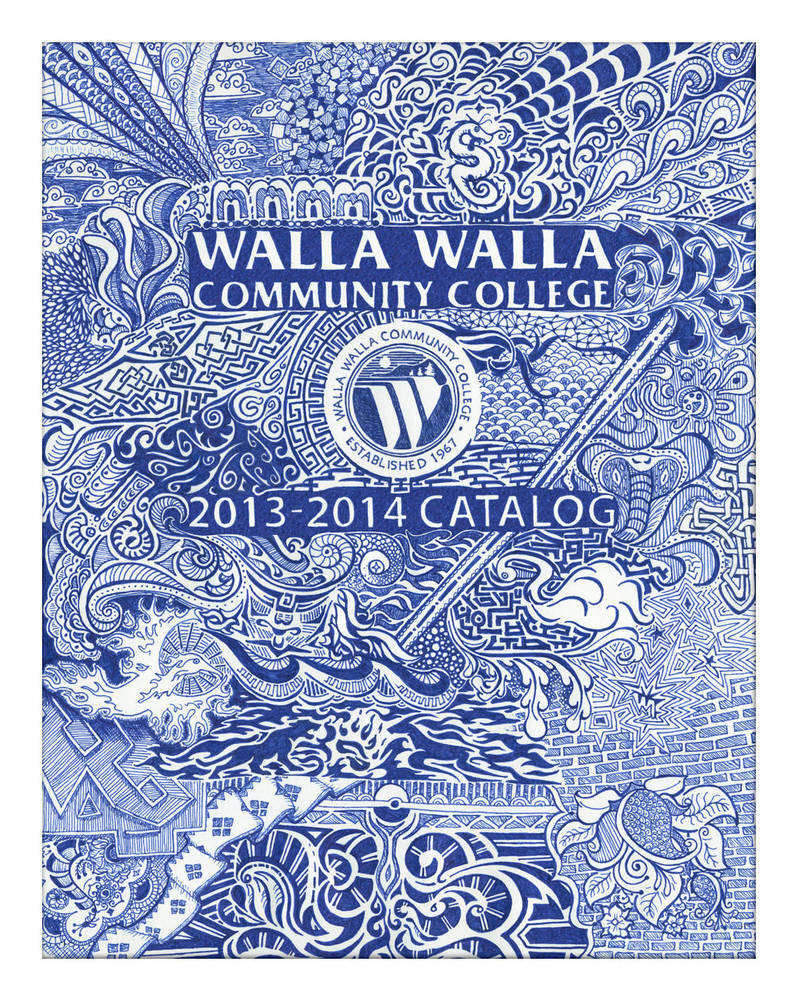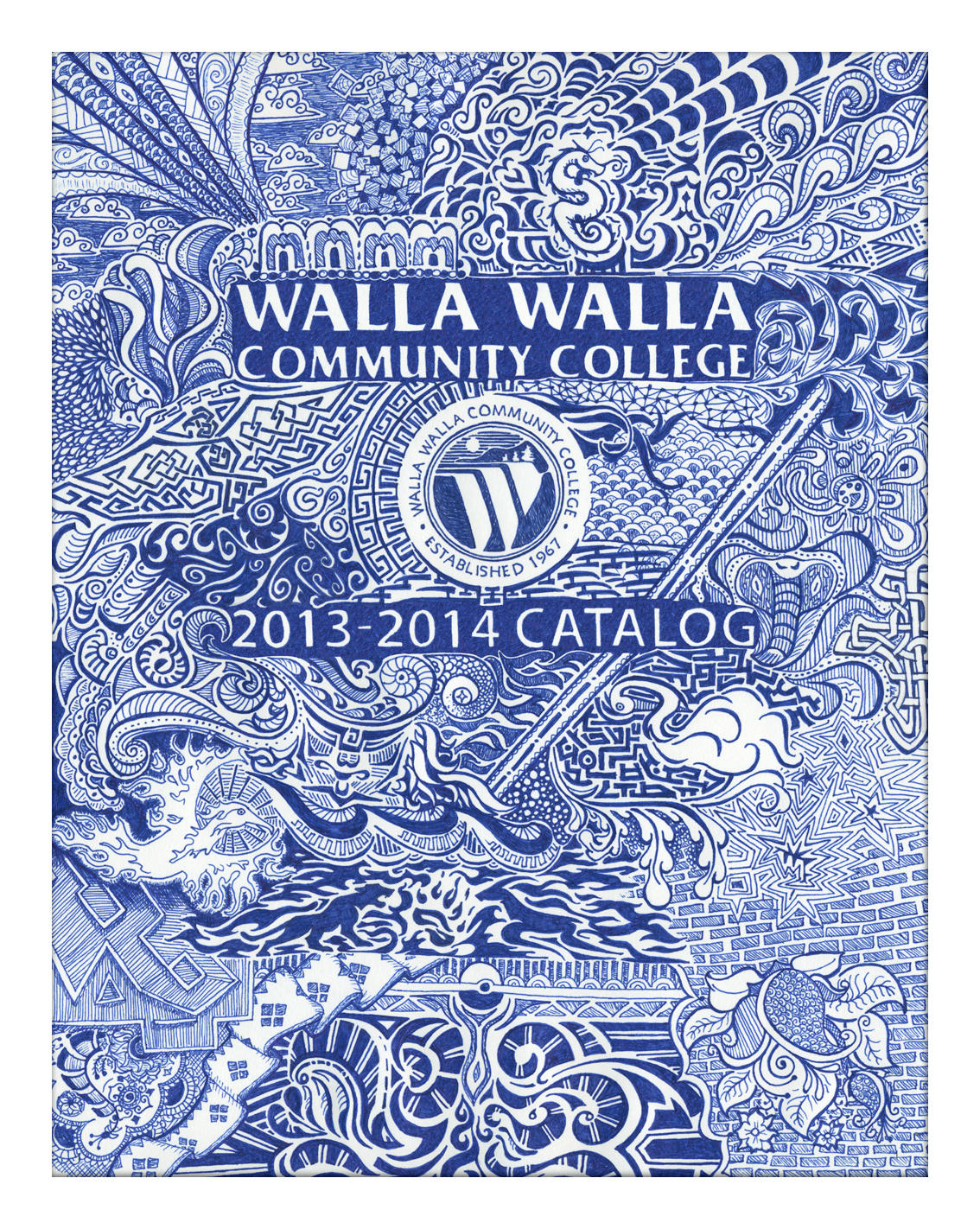 Every year I get to do a cover for the College's catalog and every year I try to do something completely different. Last year was
the Drippy Paint Cover
and before that was
the Graffiti Cover
(which, for the record, didn't fly with the powers that be). It's one of my favorite projects in the year.
This time I doodled the entire cover in ball-point pen. Yup. All of it. Pen. I went through three pens. Final size of original was about 10x16". I tried to include as many different cultural styles as I could think of (partly because I kept running out of ideas), including but not limited to, Celtic, Maori, Indian, Native American, Hindu, Korean, Greek, Russian, and who-knows-what-else. I also drew in eleven animals in varying degrees of abstraction (a shout-out to my future project, Ten Reborn). About 60 hours of work went into this, much of it scribbling over the same spots because my pens kept choking

The best part was taking it to meetings and doodling in meetings

Hey, I would have been doodling anyway, might as well have it be productive doodles.
©Walla Walla Community College
<-- WIP