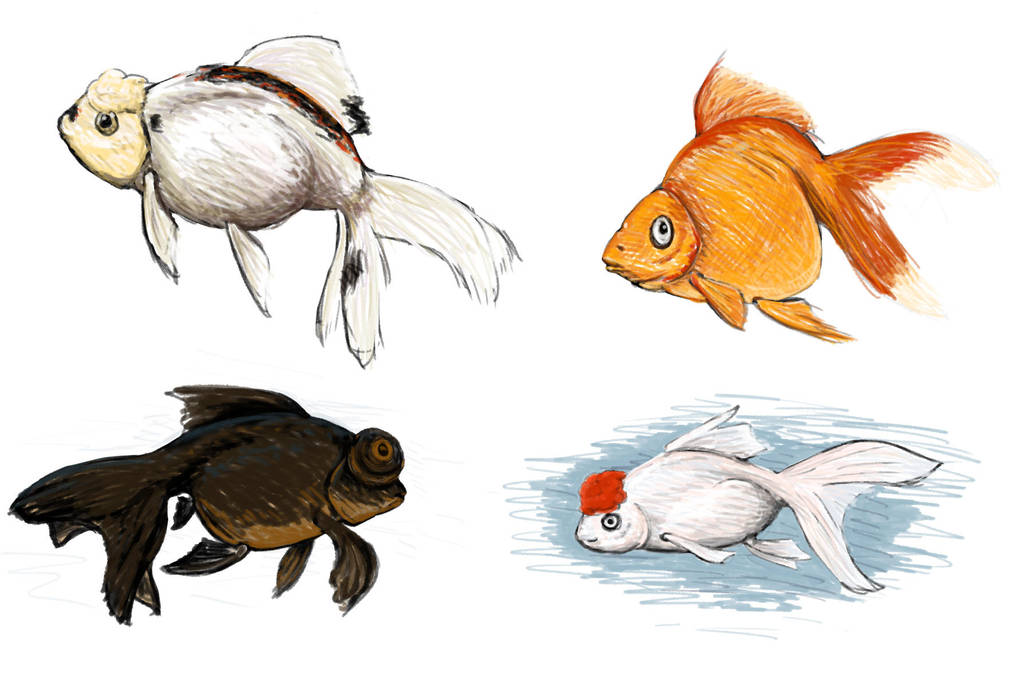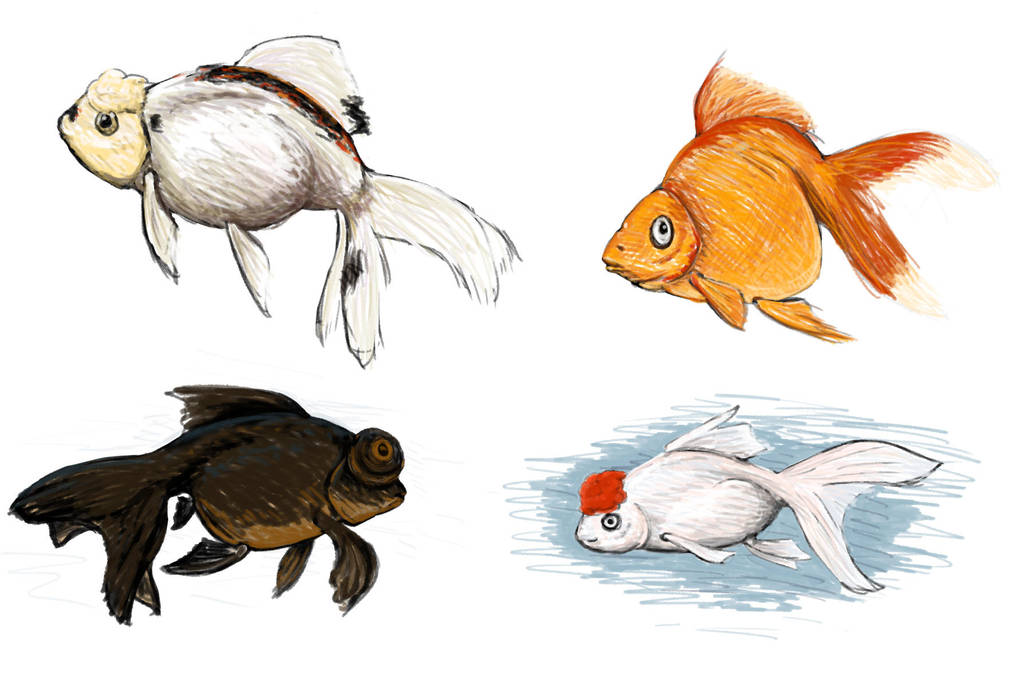 Watch
Some speedpaints of the fancy goldfish I have in a tank at work. They are; top left, Athos the panda oranda; top right, Porthos, the red ryukin; bottom left, d'Artagnan, the black moor; and bottom right. Aramis, the oranda. They are goofy and I actually think I captured a lot of their personalities in these drawings. Athos is always acting innocent as he bullies everyone around, Porthos always looks guilty, d'Artagnan is aways lost and confused, and Aramis is just plain derpy.
Each took about 30 minutes, give or take. The hardest part was waiting for them to come out from behind the rocks so I could draw them


very nice; I kept blackmoors and shubikin for a long time.
Reply

Very nice studies! They are such adorable fishes

Reply

Reply

Well, if you allow me to ask, what was this job? It seems to be interesting ^^
Reply

Graphic Design. Our office was in the basement so to make up for lack of windows, we got a fish tank

Reply