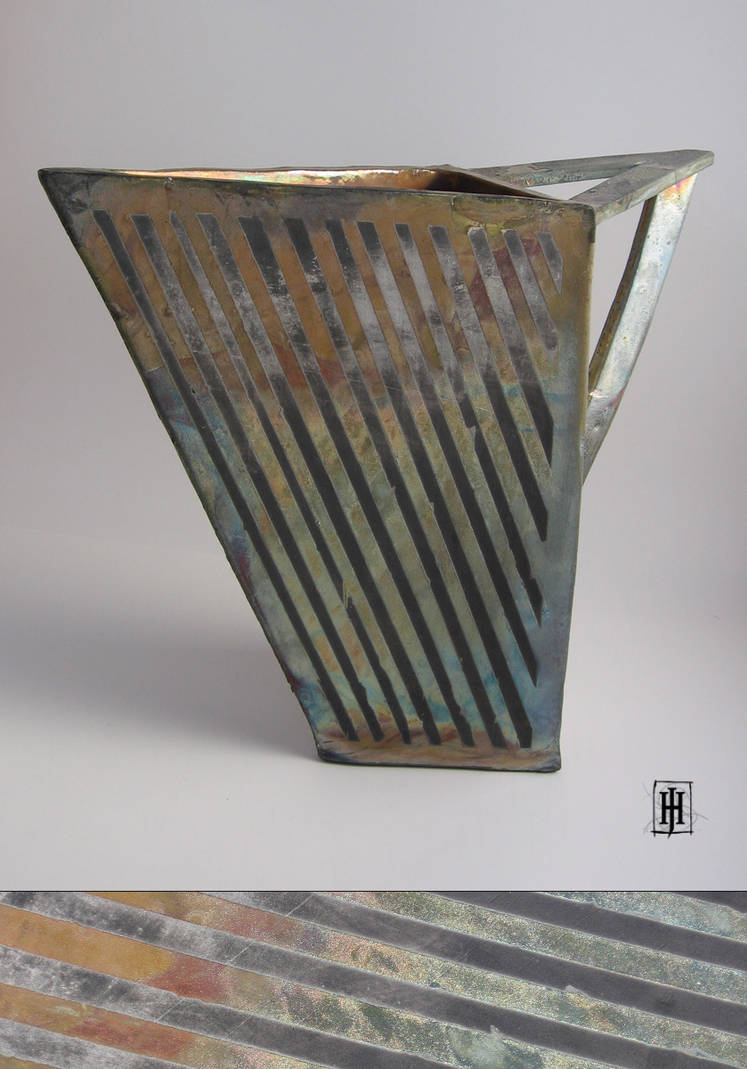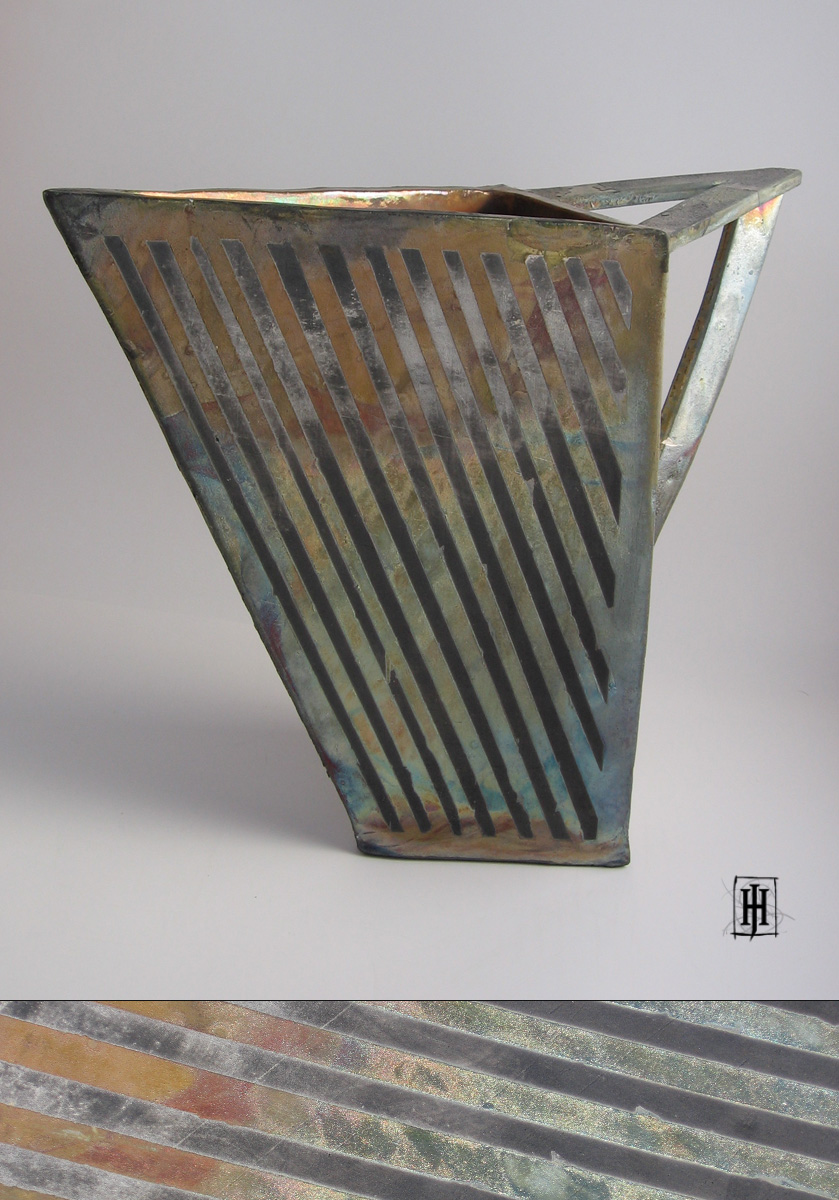 Watch
I love this vase. It's not quite functional, but that's quite alright with me. It tried falling apart so many times while I tried to build it, but in the end, I won. But, someone else pulled it from the kiln (I couldn't get out of class to pull it myself) and they managed to break the handle. I was able to glue most of it together, but the tip of the handle is missing.

The glaze is called Reynold's Wrap which can give a wide variety of iridescent colors. I got greens, blues, and red/golds mostly. The lines were created by putting strips of masking tape down before putting the glaze on then striping them off. The bare clay turns smoke color when you put the hot piece into the paper-filled garbage cans. I think the effect is pretty awesome. This is by far my favorite ceramic piece I've ever done.

The bottom image is a close-up of the side. Ain't it purdy? It's really hard to catch the sparkles and changing colors with a camera.

Created in Spring 2002. Apox. Height is 13"

Very cool, nice work! It's absolutely beautiful.

Reply

Awesome vase. I first thought it would be a metal object, since it has such a weird shimmery yet rusted look over it. The stripes through the pattern seem to let a cloudy sky break through. <3
Reply

I know, right?

I got really lucky with how the glaze turned out since raku is so uncontrollable. I'm really happy with it. Thank you!
Reply

This is beautiful. What an amazingly unique design!
Reply

Thank you!

this is one of my favorites. Too bad it doesn't pour well. If I had a studio I'd try and make a functional version.
Reply

Reply

Thankies, though this one's been in my gallery for a year or so

It was just buried and didn't have a good picture.
Reply