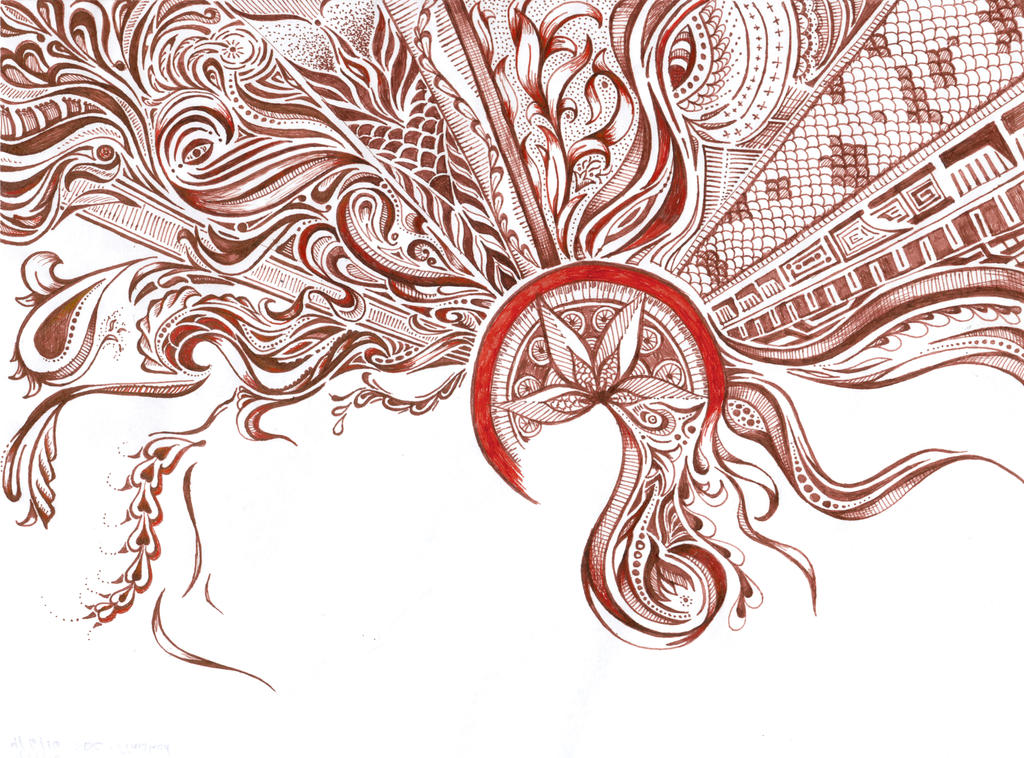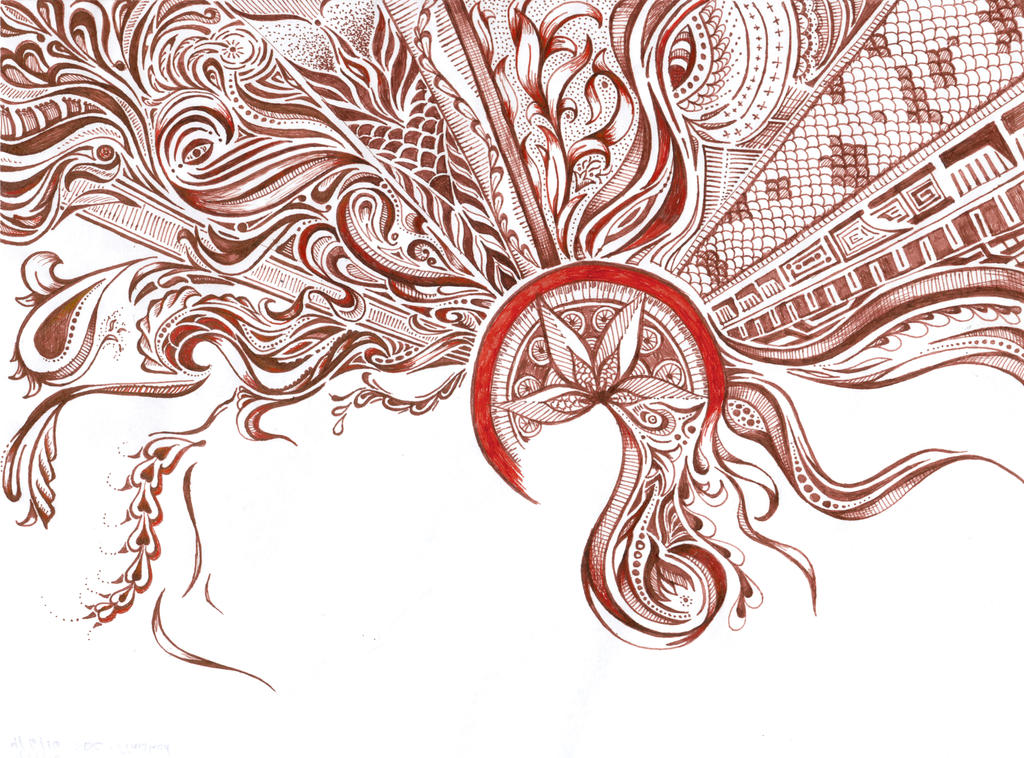 Watch
Oh my goodness, an upload!

My life has been so busy with hockey and coaching and adulting and just
existing
that I haven't had any time to create art outside of work. I have, however, been doodling in a more organised manner during meetings, and this is the result of the first one of those.
I used a pair of Preppy fountain pens in brown and red on printer paper. In hind sight, printer paper was a bad medium for this; it sucked up ink irregularly and tended to bleed through and get holes. Live and learn!