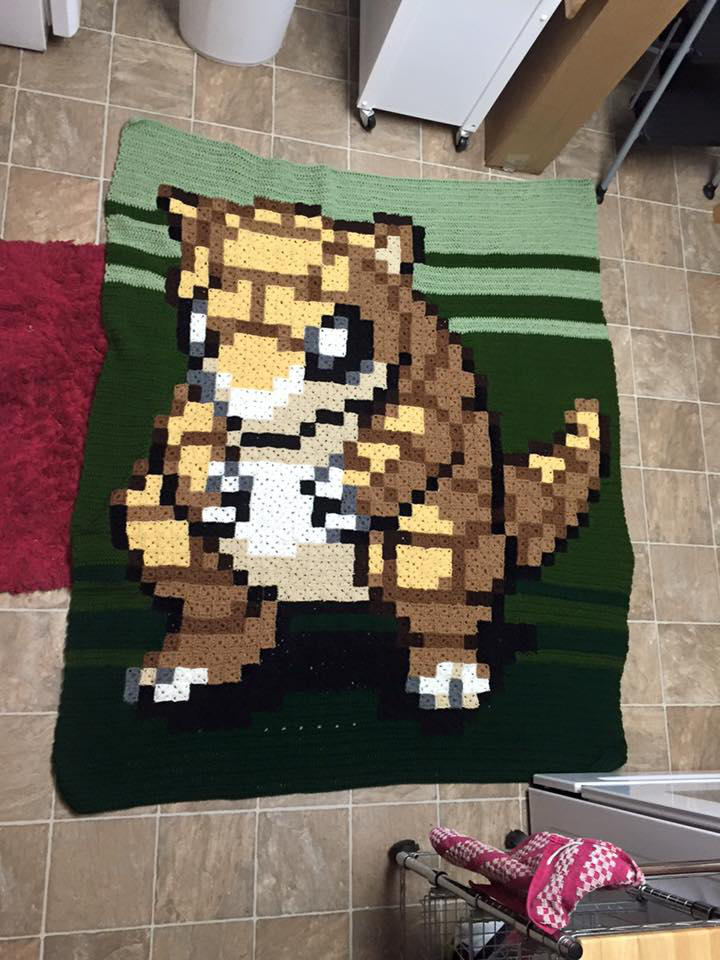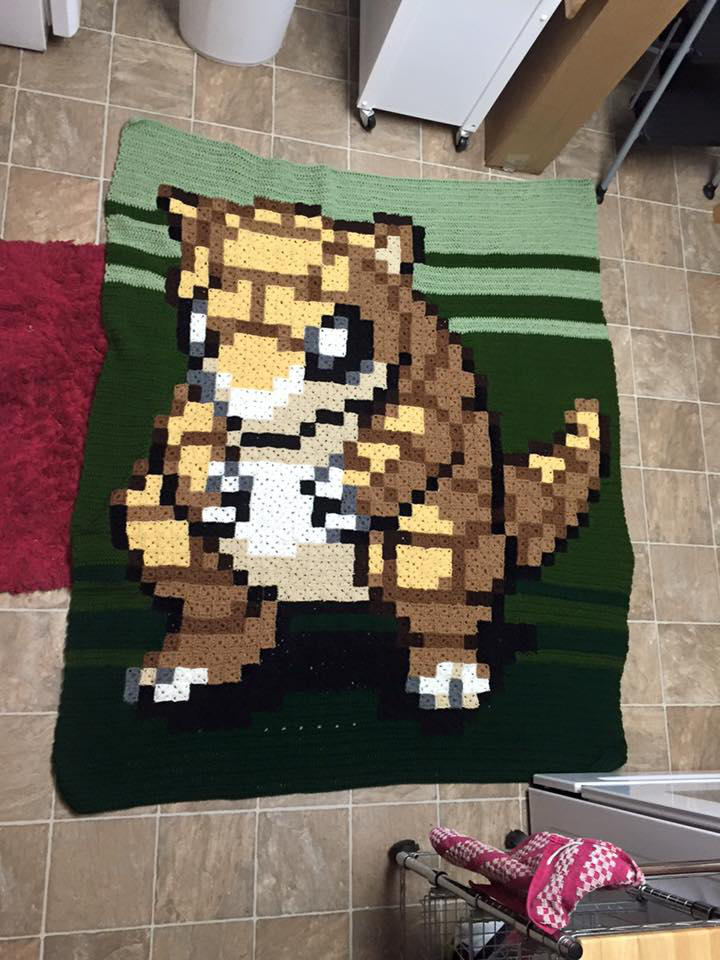 This was finished in January of 2016. I crocheted 900 or so 1.5" granny squares then sewed them all together to create a sandshrew for a good friend of mine. I used a sprite from one of the early games, reduced it to colors I could sort of get in cheap, commercially available acrylic yarn, and went for it. Took about 3.5 months working several hours a day after work. Unfortunately I finished it while the friend was over and he took it away before I could get a good photo of it :c

Lovely work, Jessie!

Reply

Outstanding! The amount of work that's gone into this piece is just off the charts - if I'd made something so intricate, I'd want to keep it for myself. Nice one!

Reply

haha Well his was the test one for the other ones I'm making. I'm halfway through two bulbasaur blankets for friends and then I'll make my own Charmander once I've perfected the technique

Reply