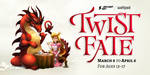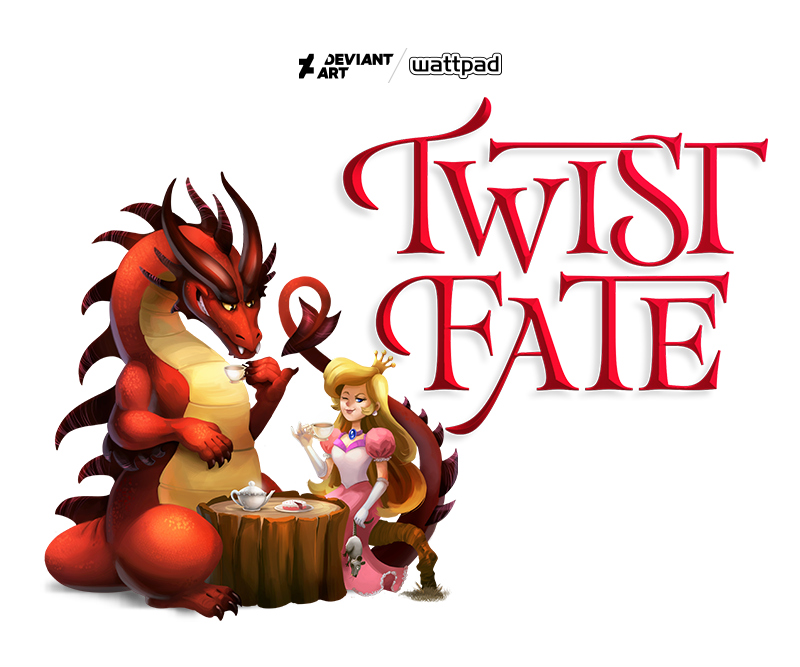 "Any hero could become a villain and any villain could be a hero."
A DeviantArt & Wattpad Challenge
The Book Has Landed!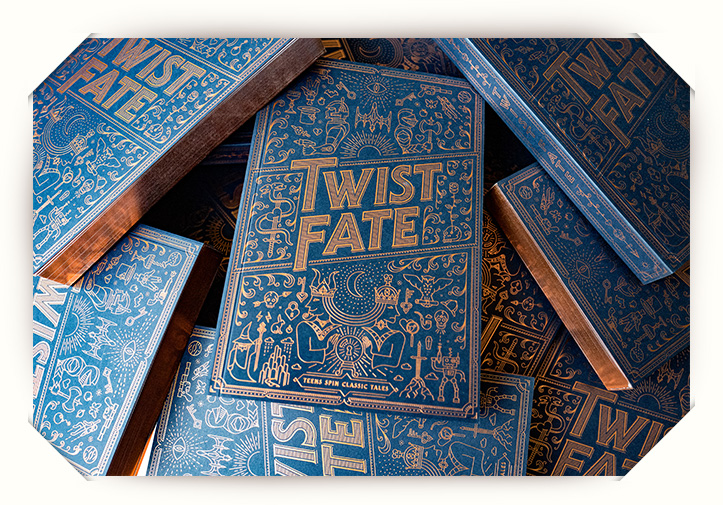 We launched the Twist Fate challenge on DeviantArt a year and a half ago challenging deviants to twist the fates of their favorite legendary heroes and villains.
The challenge was full of firsts:
First challenge only for deviants aged 13 to 17.
First challenge to end up as a published book.
First challenge done in partnership with Wattpad.
First collaboration between DeviantArt, libraries, teachers and academics.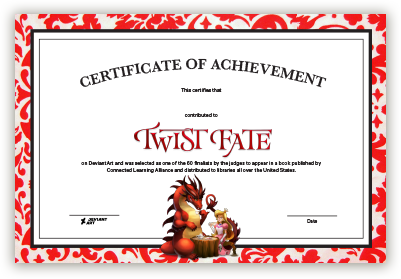 Now the Twist Fate book is here containing contributions from 60 deviants and 40 more from Wattpad chosen from thousands of participants by an impressive team of editors. And there's an amazing twist: after the editors looked at all of the finalists they concluded that every single one would be included in the book! The contributors will receive shortly their own personal copy of the book accompanied by a special certificate recognizing their acheivement. Hundreds of participating libraries across the United States and program leaders at hundreds of schools will receive copies of the book for in class programs.
For everyone else, we are extremely excited that the book is now available as a free Downloadable PDF.
The chapters are divided by themes evolved from the range of works submitted -- Betrayal, Vengeance, Survival, Belonging -- representing a full range of classic storytelling figures and fandoms. Each section contains a mix of images and stories with a number of blank pages at the end of the book to encourage readers to make their own entries. Elegant, copper metallic ink was used for the dye stamped cover and page edgings. The book design is by Jason Frohlichstein. The challenge was hosted by the Connected Learning Alliance, which is also the publisher of the book, with the participation of the Young Adult Library Services Association, The National Writer Project, DeviantArt and Wattpad.