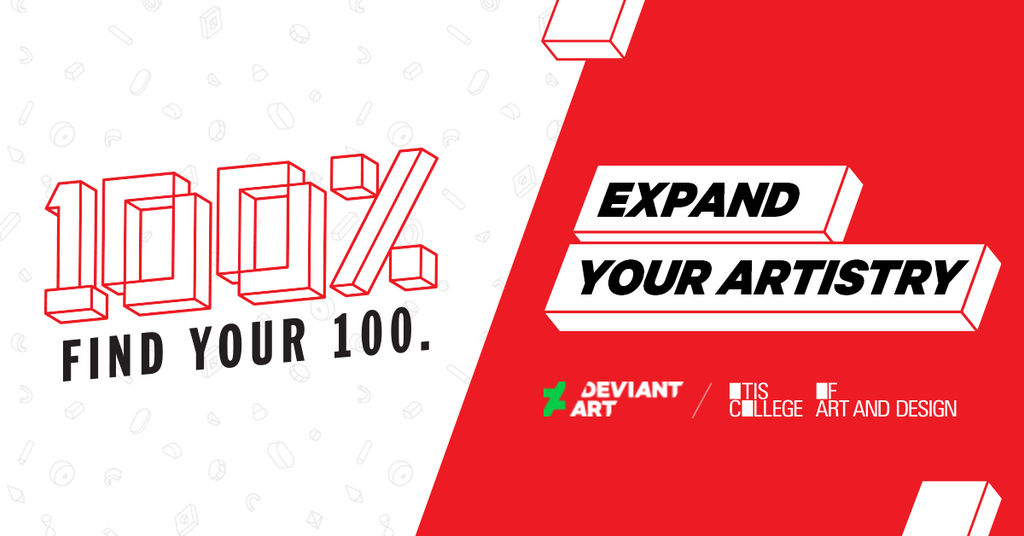 DeviantArt and @otiscollege want to help you #FindYour100 with two great panels at The 100% Festival! #100percentLA #otiscollege
DeviantArt
joins forces with Otis College of Art and Design to inspire you to
"Find Your 100"
Otis College of Art and Design is marking its centennial with a year-long celebration and rallying cry for artists and designers everywhere to "Find Your 100." DeviantArt understands and supports the journey creatives take to achieve their "100%", which makes this a perfect partnership.
DeviantArt will be hosting two back-to-back panels on Saturday, November 10, 2018 at Otis College's 100% Festival in Los Angeles, a two-day event full of speakers, workshops, live art opportunities, and more. The panels feature prominent deviants and Otis College alumni discussing online presence management in "Navigating Social Media as an Artist" (1:30PM PDT) and their paths to success in "Building to 100" (2:30PM PDT).
Check Out
Our Interviews
Meet the panelists below!
Want to attend in person?
We'll reserve a seat for the first 50 people who RSVP to the panels in the comments! 100% Festival is free and open to the public -- all workshops and panels are seated on a first-come, first-serve basis.
Catch the panels live, back-to-back, starting at 1:30PM PDT on November 10, 2018!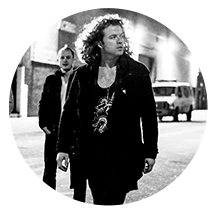 Panel Host
Justin Maller

ekud
Justin Maller is an Australian digital artist. Residing in Los Angeles, he has produced illustrations and strategy for brands all around the world over the last 15 years. Known for his work on the Facets and Depthcore Collective projects, Justin recently made the leap from long-time DeviantArt community member to Chief Creative Officer.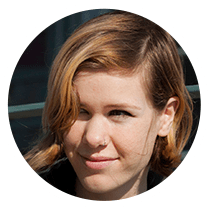 Navigating Social Media
Devin Elle Kurtz

tamberella
Devin is a concept artist, illustrator, and painter from Santa Cruz, California, with over six years of experience. She attends an extensive number of conventions yearly, promoting her work and brand. She currently works full-time as a background painter for Rough Draft Studios and freelances nights and weekends.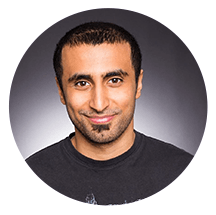 Navigating Social Media
Atey Majeed Ghailan

snatti89
Atey Ghailan has been a concept artist and an illustrator since 2012. He's worked on titles such as Injustice: Gods Among Us, Star Citizen, and League of Legends. He currently works as a senior illustrator at Riot Games and has for over four years. He spends his free time working on a personal project and will be launching a mobile game with characters from his own IP later this year.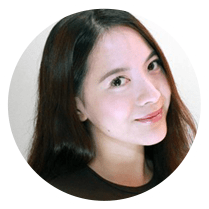 Getting to 100
Fatima Dominguez

taho
Fatima is a mobile game artist who has worked on titles at Playstudios, Osmo, and Glu Mobile. She has showcased art and work processes for rendering software like Adobe Capture CC, and her personal illustrations have been featured by Juxtapoz. She is passionate about character design and strives to inject a strong narrative into every work.
For more than ten years, JoEllen Elam has been bringing bridal dress fantasies to life. Combining fashion and fairy tales, the designer creates gowns that reflect her clients' dreams. JoEllen is also a pattern designer for Simplicity Patterns, sharing her designs for crafty people around the world. JoEllen's work has been featured on the cover of Faerie Magazine, Cosplay Culture Magazine, and on Syfy's My Big Fat Geek Wedding.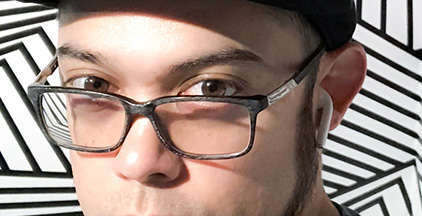 Otis College alum Darel Carey is a visual artist based in Los Angeles, California. He served in the US Air Force as a language analyst before separating in 2012 to pursue an art career (BFA '16). His current work includes abstract line drawings, paintings, and optical tape installations. Visual and spatial perception are his main focus, using lines to shape and bend the perceived dimensions of a surface or a space.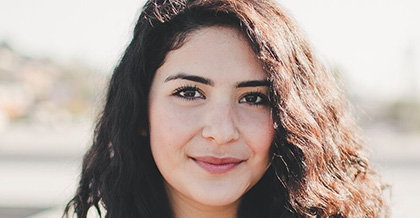 Otis College alum Melanie Abrantes (BFA Product Design '12) believes that, in order to create something beautiful, you have to get your hands dirty. She founded Melanie Abrantes Designs in 2013, a Bay Area-based producer of handcrafted, heirloom objects, after recognizing the growing American market for handmade goods. Working with various unique materials, Melanie strives to create high-quality products that are equally beautiful and functional.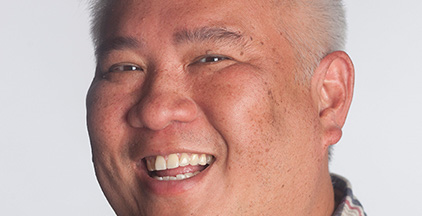 Paul Keng is an assistant professor in the Fashion Design department at Otis College of Art and Design, where he teaches Fashion Illustration. He has worked as a professional fashion illustrator many companies such as Skechers, Kenny McCoulough, Cynthia Vincent, W Hotels, POESIA, and E Entertainment Television among many others. Keng has taught workshops domestically and abroad.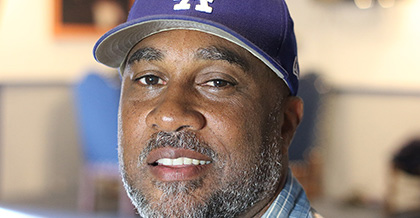 Otis College alum Billy Hicks (BFA Digital Media '02) has worked in creative marketing for FOX Sports and as a staff writer and producer for Disney Channels. His work as a producer includes cable marketing campaigns for LEGO, Marvel, and Disney's animated series Big Hero 6. In April of 2017, he received an Emmy Award for the three-minute interstitial Disney's Timeless Heroes / Clinton 12.