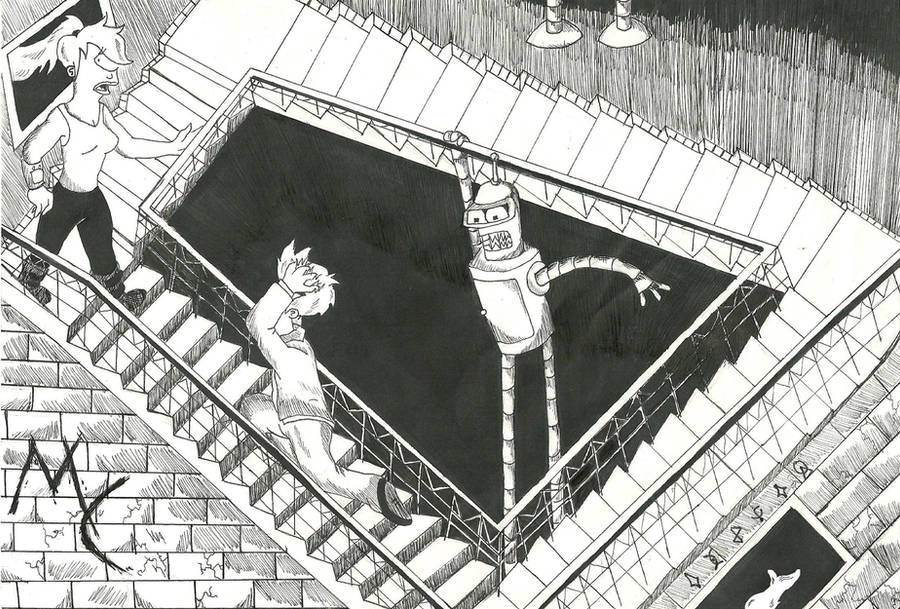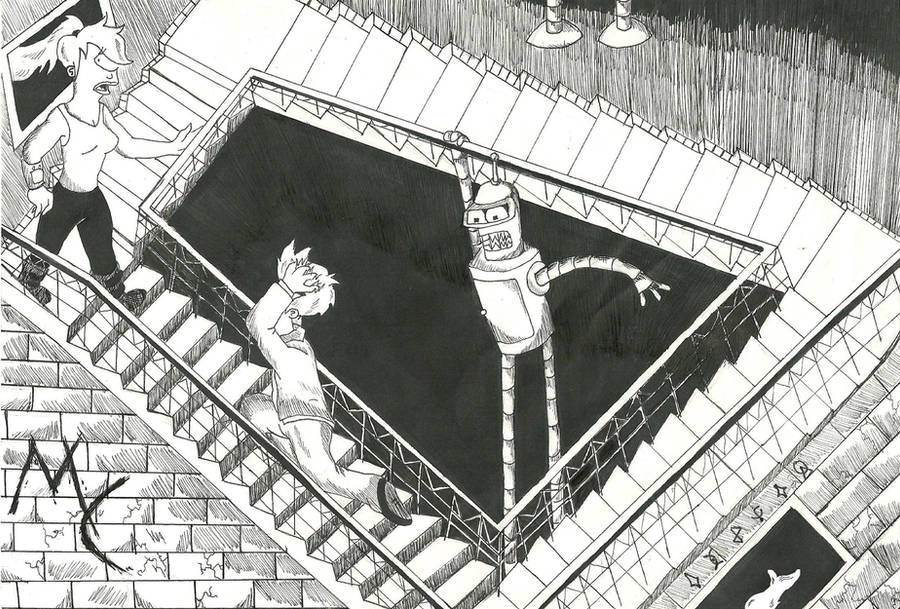 Watch
Dear God this was absolutely infuriating to draw! It took three days but here it is!

A bad time to be in trouble. Fry's not going to be much help the way he's panicking.

Futurama belongs to Matt Groening (obviously) and not me. This is just a Fan-Art.
Reply

I don't believe those three days were wasted; this looks so amazing!
I really like the stairs Fry is running up and the brick walls.
Reply

My granddog is named Leela
Reply

Nice.

Reply

Ah, yes. I had trouble lining the stairs to lead into the next set properly. It is indeed tricky.

And yes, I should do a little research on illusion artists.
(Also, the alien language in the bottom right corner spells "Escher")
Reply

Random reference time, but I can see Bender just suddenly shoving one of them off of the steps with something like "Paradox, meatbag!" XDD
Love it. I adore paradoxes, especially after watching Inception. x3 You pulled it of very well! seems like a crazy hard thing to draw!
Reply

Haha, that looks awsome. Nice job

Reply