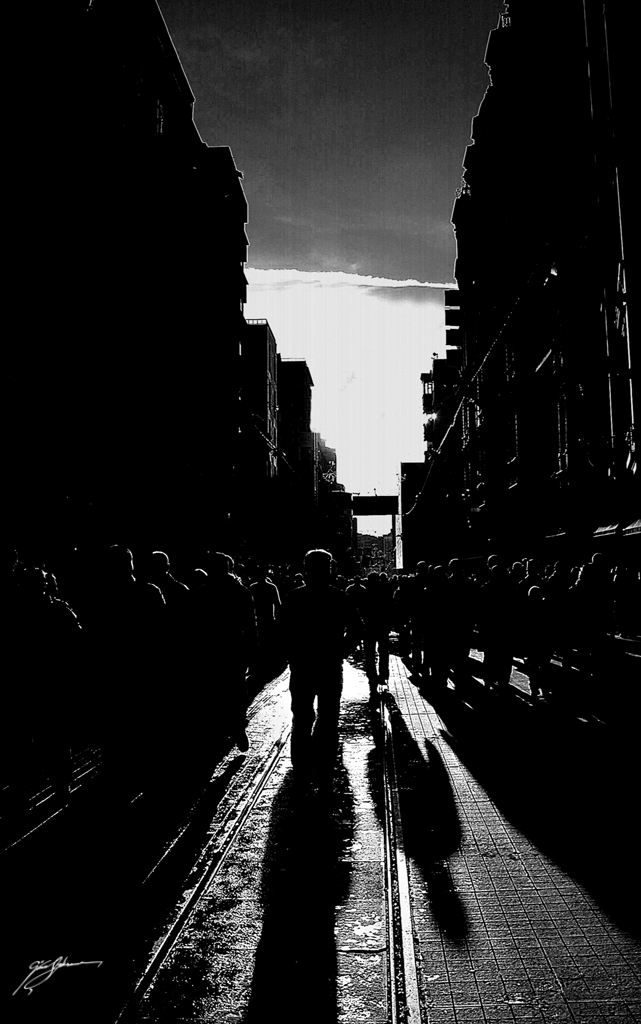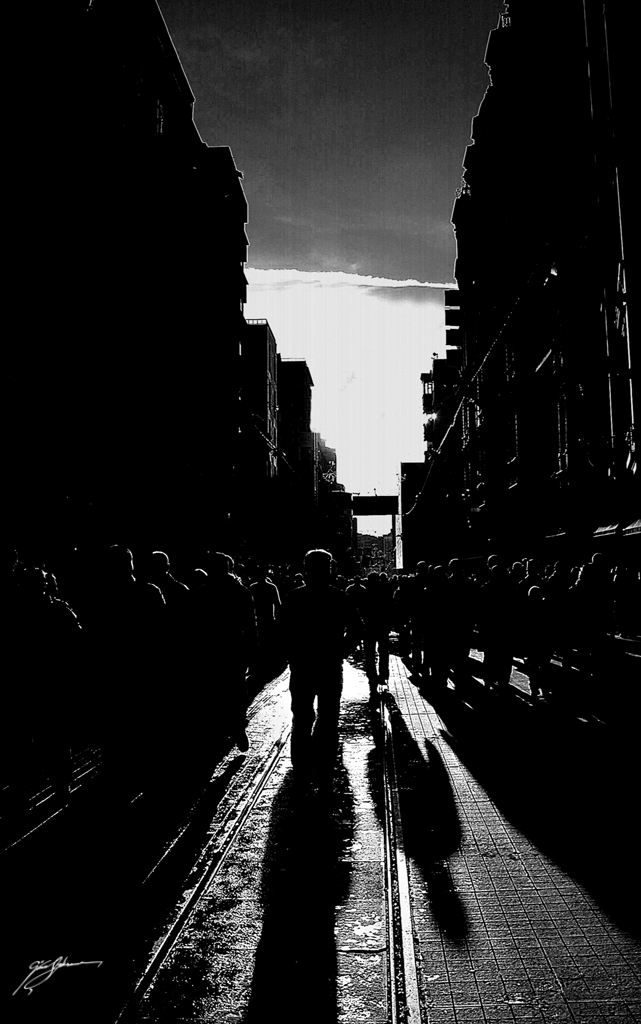 I really loved the lightning while i was walking down on İstiklâl with my namesake

I hope you like it too

-------------------------------------------------------------------------------------
Adaşımla çıktık dün İstiklâl'e, ışık çok hoşuma gitti, deneyeyim dedim.
Umarım siz de beğenirsiniz

No manipulation except b&w and a bit of usm.
No crop.
The grain is genuine, iso 1600

The white lines between the sky and the buildings are the light reflected by the things that carry out rain from the roof to the ground.

Full-view preferred.