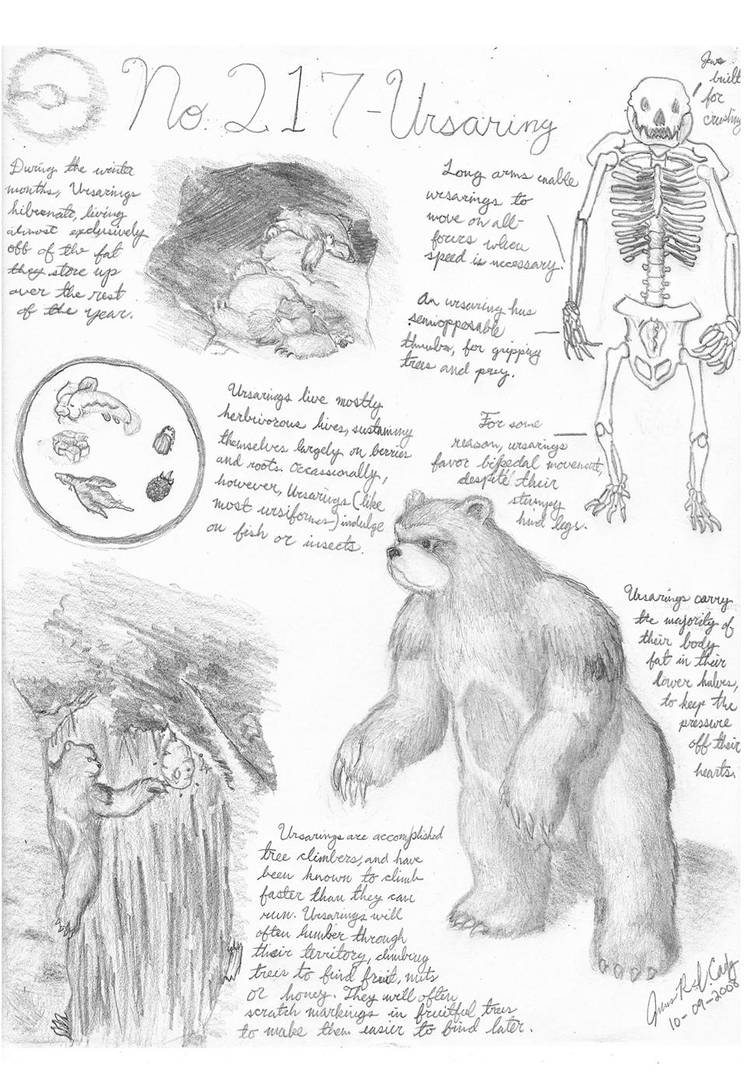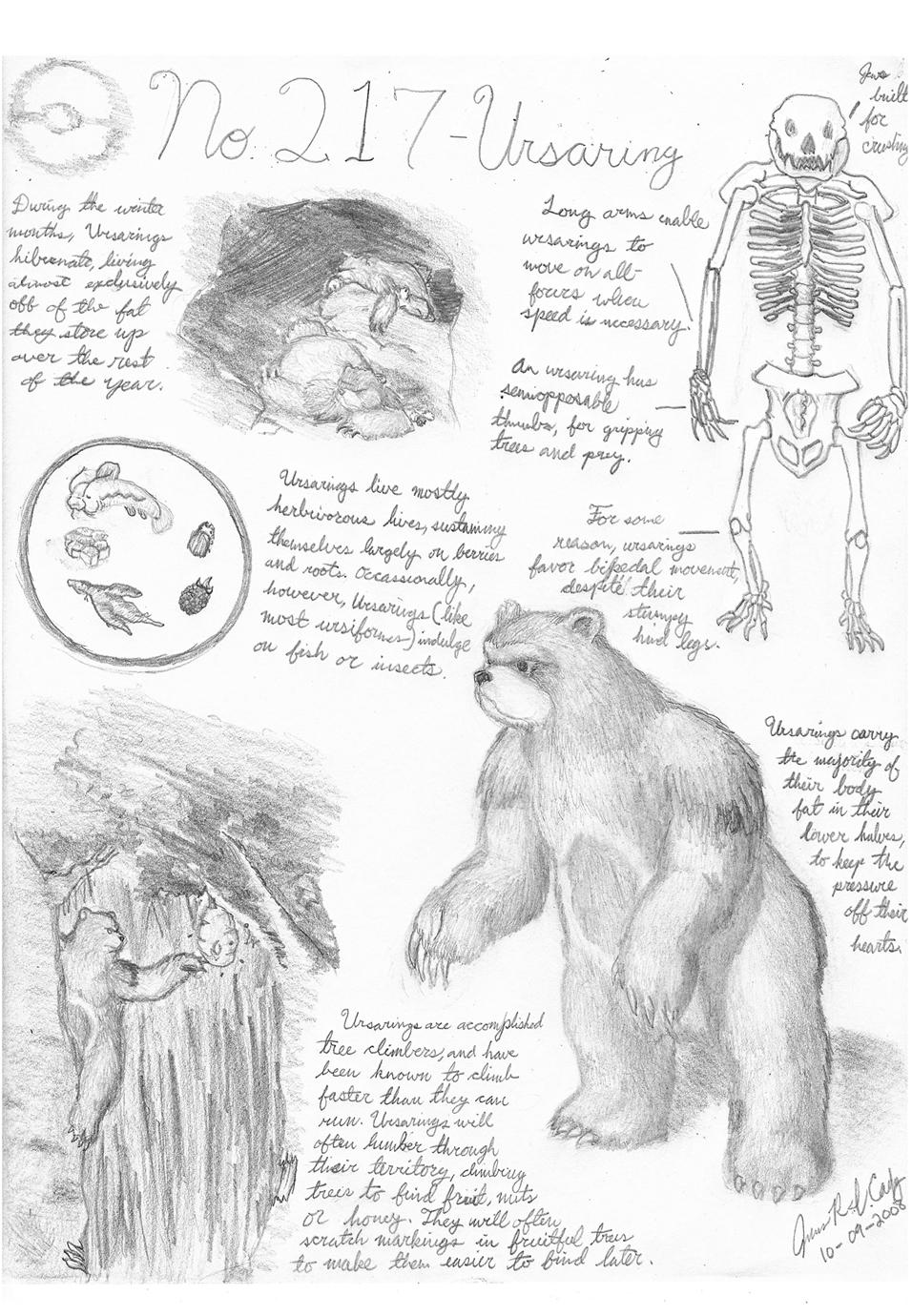 Watch
You have all been punked, bitches.
Frankly, I am shocked that so many of you actually thought that I would cop out like that...even if it
was
just ursaring.
Anyway...here she is, in all her ursiform glory. I would have put her up earlier, but I was waiting for you,
. In fact, the entire drawing was done before I put even the prank up...it was a last minute idea I had, because I was having a shitty day. I felt like taking it out on ursaring, who (bless her heart) is pretty lame as far as pokémon go.
Anyway,

, your army is illustrated...happy now? I still need the reference photos to draw Byron anyway...
In any case, hope you guys enjoy the
real
ursaring...and don't forget to pat

on the back a bit for his amazing ability to spend more time on deviantART than you.
Pokemon and Ursaring belong to Nintendo, as well as Gamefreak.
==============================
Transcription for the Hard of Seeing
==============================
(from top to bottom, left to right)

No. 217 - Ursaring
"Jaws built for crushing"
"During the winter months, ursaring hibernate, living almost exculsively off of the fat they store up over the rest of the year."
"Long arms enable ursaring to move on all fours when speed is necessary."
"An ursaring has semi-opposable thumbs for gripping trees and prey."
"Ursaring live mostly herbivorous lives, sustaining themselves largely on berries and roots. Occassionally, however, Ursaring (like most ursiformes) indulge on fish or insects."
"For some reason, ursaring favor bipedal movement, despite their stumpy hind legs."
"Ursaring carry the majority of their body fat in their lower halves, to keep the pressure off their hearts."
"Ursaring are accomplished tree-climbers, and have been known to climb faster than they can run. Ursaring will often lumber through their territory, climbing trees to find fruit, nuts, or honey. They will often scratch markings in fruitful trees to make them easier to find later."