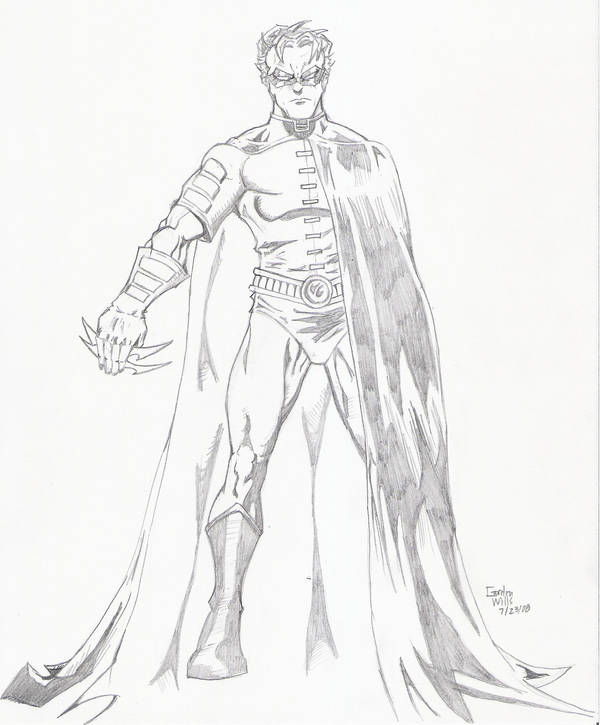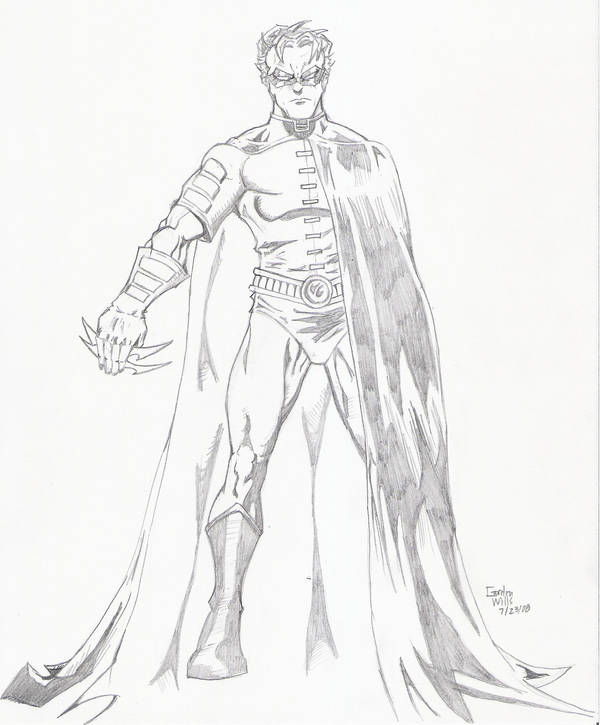 Watch
Tim Drake, the third robin. I really like the way this came out. What do you guys think? the idea of the pose and everything came from reading hush.

updated: I just made a few little adjustments.

I will not fawn. I promised myself I wouldn't fawn. I w- To hell with it. I'm fawning. I love this!
---
In the rain, kiss the knight.
Reply

u should serously be a comic book artst!
Reply

Very good Tim Drake. One suggestion. The fold in the cape between his legs is kinda distracting, especially when he's shrunk down to thumbnail size. What I would do if offset that fold so it isn't directly below his crotch.
Very good drawing though. Nice detail. Good work.
Reply

thanks for looking and for the tip.
Reply

Awesome drawing
Very handsome character

Reply

I really like the simplicity of it, I tend to go over board on detail sometimes and this shows that its not nessacery at all.
I especially love the detail on the leg (agian!)
Reply

thanks. Muscles are usually where it is easiest to get into trouble with too much detail. that and the face. atleast it is for me.
Reply

Reply

He's kinda short but it still looks good.

Reply

this is pretty badass

Reply