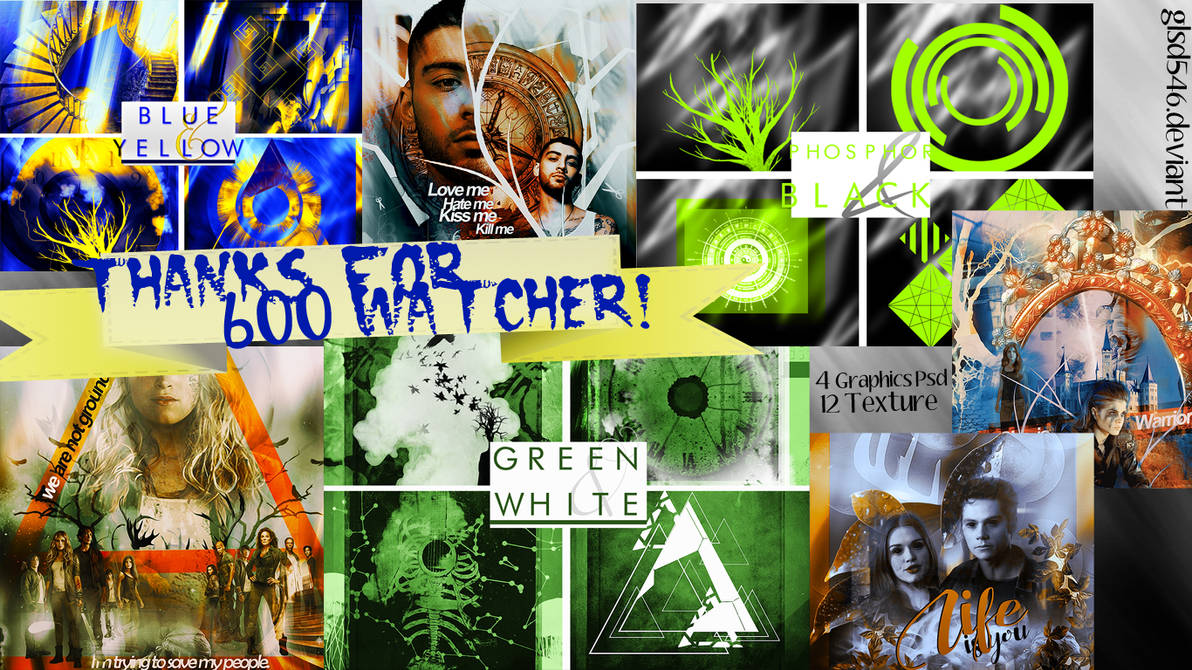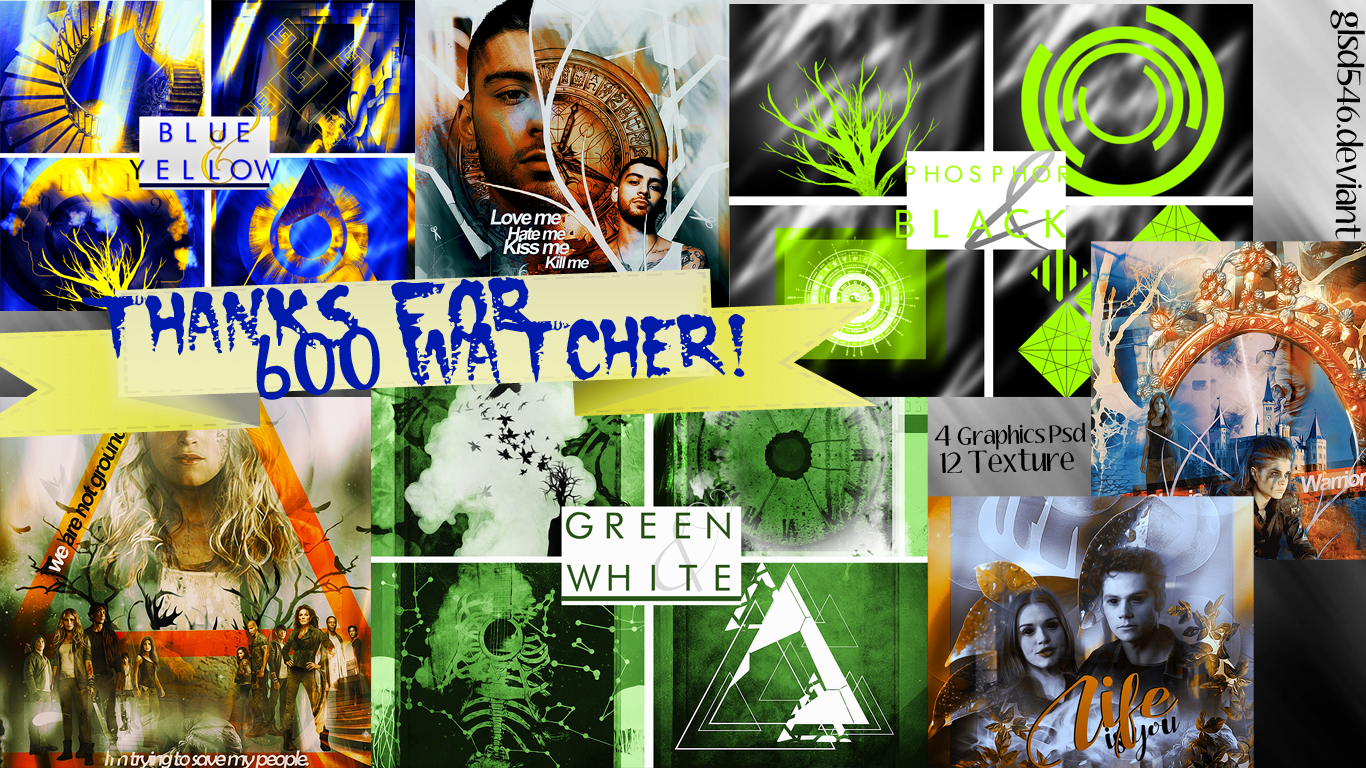 Watch
Thank you guys so much for all your supports! I have 600 watchers right now. I hope these will be useful for you.

This pack is only for my watchers, so if you didn't watch me already, please do it.

Contens :
- 4 Graphic PSD
- 4 Blue&Yellow Textures
- 4 Phosphor&Black Textures
- 4 Green&White Textures
Please remember the Rules :
-
You may give credits for the resources i made.

- Please add your fav

and
leave a comment
before downloading.
- Don't use to make your own resource.
- Don't include your own pack.
Credits in the Psd Graphics : fav.me/da7burt

THANK YOU ALL! ENJOY IT!

Bütün destekleriniz için teşekkürler! Umarım sizler için kullanışlı ve yararlı olur.

Bu paket takipçilerim içindir, pakedi indirmek için lütfen takip etmeyi unutmayın.

İçindekiler :
- 4 PSD Header
- 4 Mavi&Sarı Texture
- 4 Yeşil&Beyaz Texture
- 4 Fosfor&Siyah Texture
(Fotoğrafta görünenler)
Lütfen kurallara uyun :
- Yaptığım textureler için bana Credit vermek zorundasınız.
- Lütfen favorilerinize ekleyip

ve
yorum
atarak indirin.
- Benim yaptığım texturleri kendi yapacağınız texture vb. şey için kullanmayın ve paketinize dahil etmeyin.

Psd Header'daki creditlerin hepsi buradadır : fav.me/da7burt