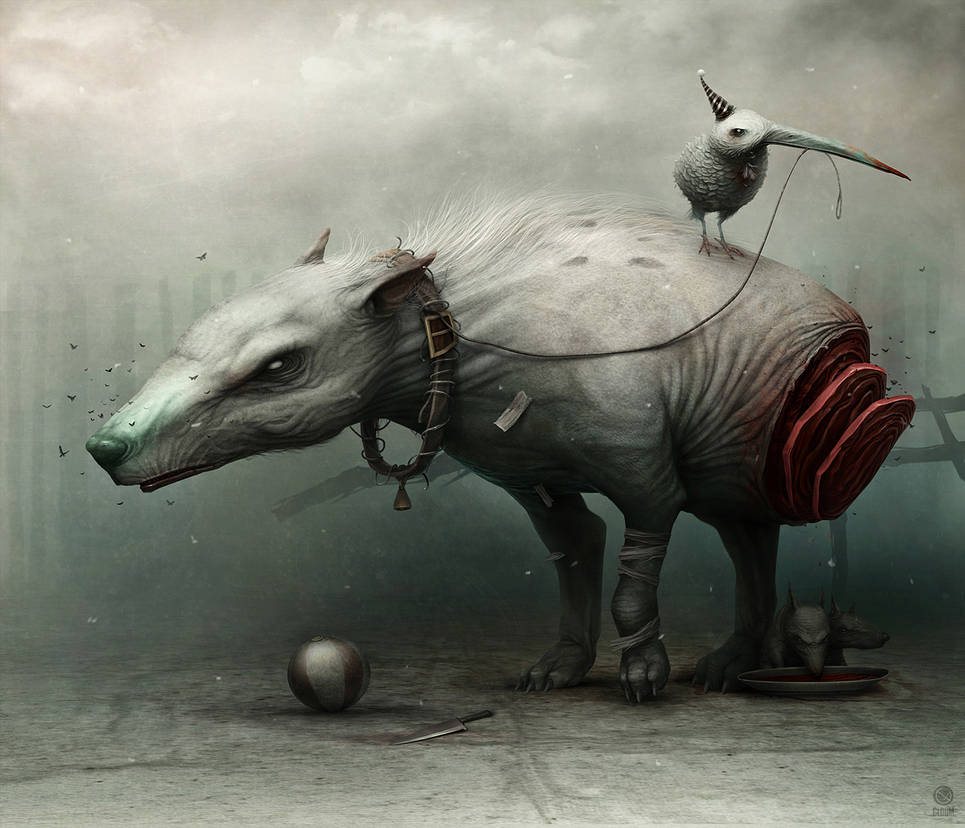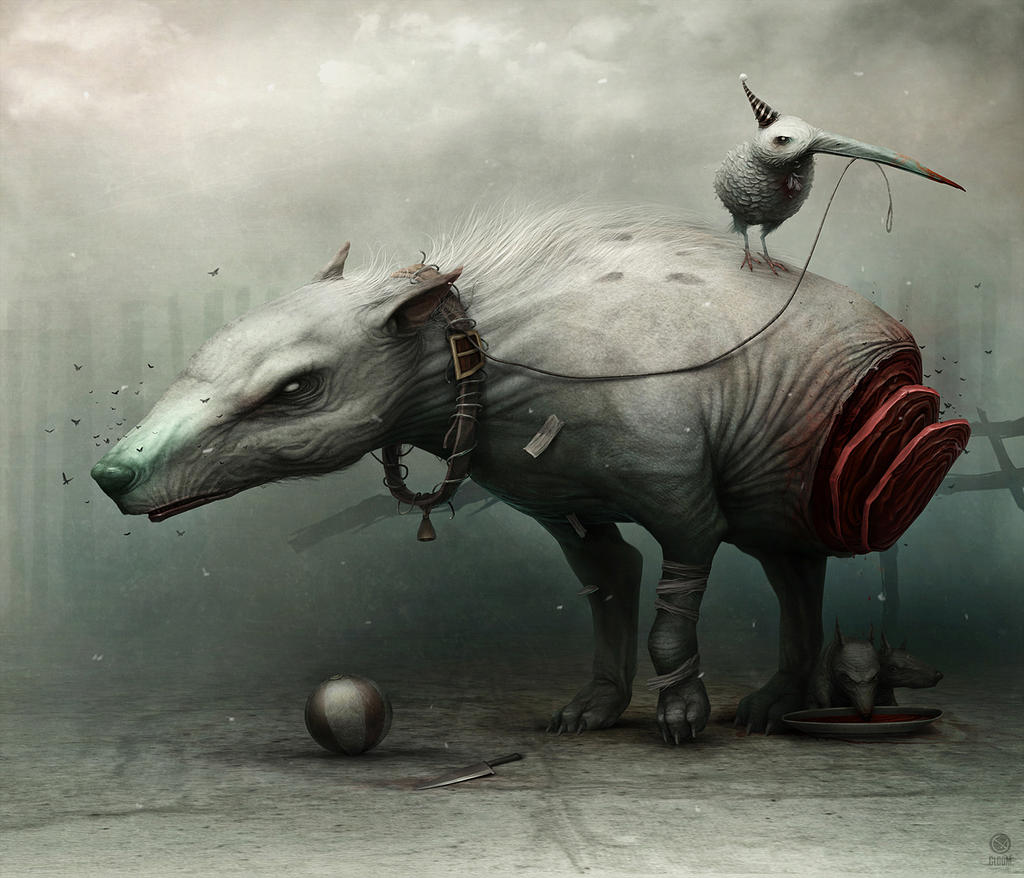 Do you dream a lot? These are right out of a dreamscape. This is like a demented children's book!
Reply

Reply

Reply

Reply

Reply

You are never un-amazing

Reply

Reply

incredible good work.....
Reply

Спино... жопогрызы, точнее.
Reply

Talk about costing you an arm and a leg to have kids

Reply

Your work continues to amaze. Despite the despair in your art and the hazy tones, your pictures are so alive.
Continued success! Thanks for posting your awesome work!
Reply

I can never get enough of seeing this great artwork. It would be a most amazing thing to be able to see you work someday. This technique and style really capture the eye. The imagery just keeps one looking, seeking meaning. Great Art, my friend! Dark, but wonderfully so.
Reply