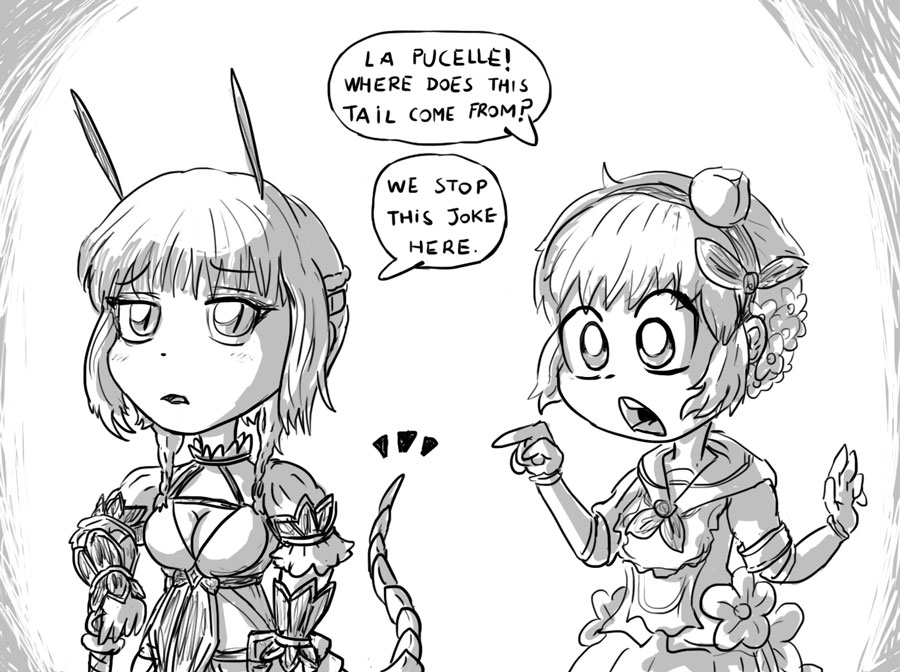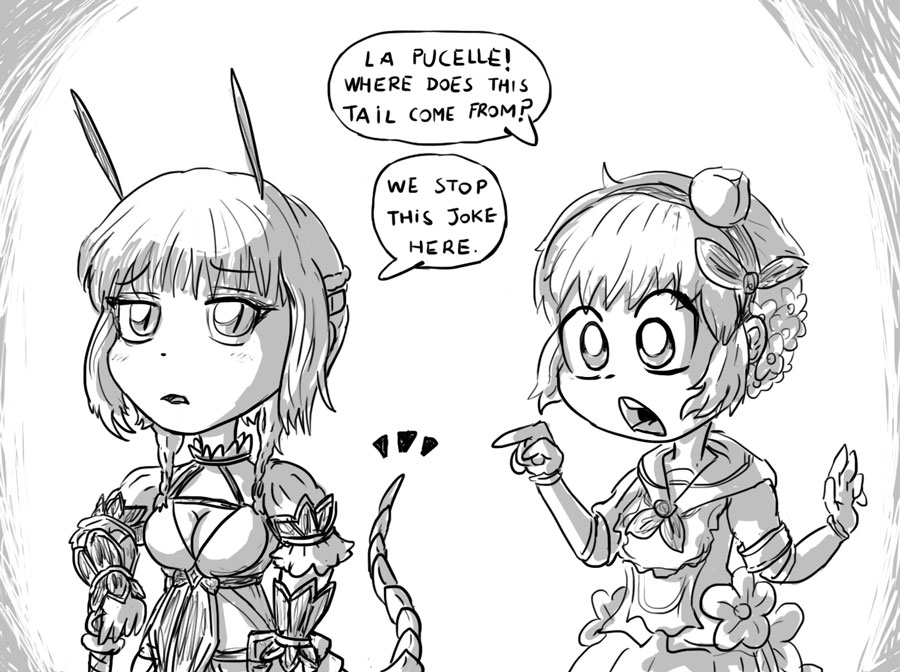 Watch
This is a fanart of
Mahou Shoujo Ikusei Keikaku (Magical Girl Raising Project).

So you'll probably have to watch at least the first episode to get the joke. Even though, being honest, it'd be harder to guess the joke in a different deviantArt gallery than this one.


the super dark mahou shoujo anim of the season

On first sight it look like an ordinary little kiddy girl show, but rapidly turn into a Dangarompa game..
Reply

Yeah! The very first seconds of the show actually warn you: "Look, it's gonna be bloody, maybe your kids shouldn't watch it". x'D
But after that, it continues being a cute magical girl show for a while. xD
Reply

oh, didn't saw that.
My first warning was from the fact the mascot boss in ''Monochrome'' and they start an elimination game based on performance, no surprise to me the losers had to die...
Reply

I mean, the very first seconds of the first episode, before the opening, are pools of blood, dead magical girls' bodies and the last one standing wearing an insane creepy smile. U^__^

I didn't think of the similarities with Danganronpa till you said it, thought... I just thought: "Oh, this gonna be Battle Royale using magical girls, a dark show, Madoka style and such". XD
Reply

For now the heroine didn't realised her purpose, but she could rally those she consider true magical girls (from her point of view) and make sure they live up to the top 8
Reply

Reply

Reply

I'm really surprised I don't see a lot more tg artists doing fanart for this show
Reply