Winner Announced!
Congratulations to
AStoKo
!

~~~~~~~~~~~~~~~~~~~~~~~~~~~~~~~~~~~~~~~~~~~~~~~~~~~~~~~~~~~~~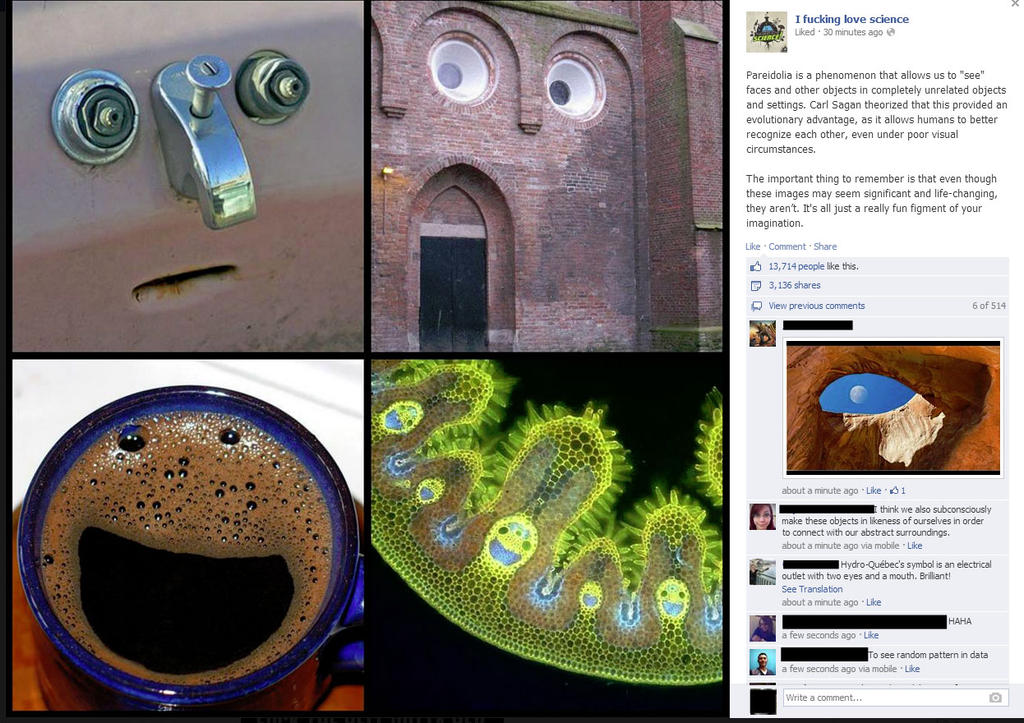 I was totally inspired by this post I saw on my FB feed. And I thought that it would generate some awesome entries!
So! Here are the rules:
-Anyone can participate - you don't have to be a member, (but we sure would like you to join!

)
-You can use any photo. We realize this is a rare situation people come across, so an already submitted image is fine.
-Must be Photography (No Photo-Manips)
-Can be any element of either nature or man-made environment
-It can
NOT
be a cluster of items you arranged to resemble this. This is a phenomena that occurs within our environment, so that means something you yourself did not create specifically for this photo. (I.E. snowmen, arranging trash or debris to resemble faces, or animals)
-Animal faces resembling human characteristics dont count. Only living elements acceptable are trees/flowers (in natural placement)/ organisms/waterscapes
We will start collection donations for a prize pool. If you would like to contribute anything to that prize pool, just comment on this journal.
1st Place will get 50

Entries Submission Deadline: Jan 2nd, 2014
To give you all time to recuperate from New Years