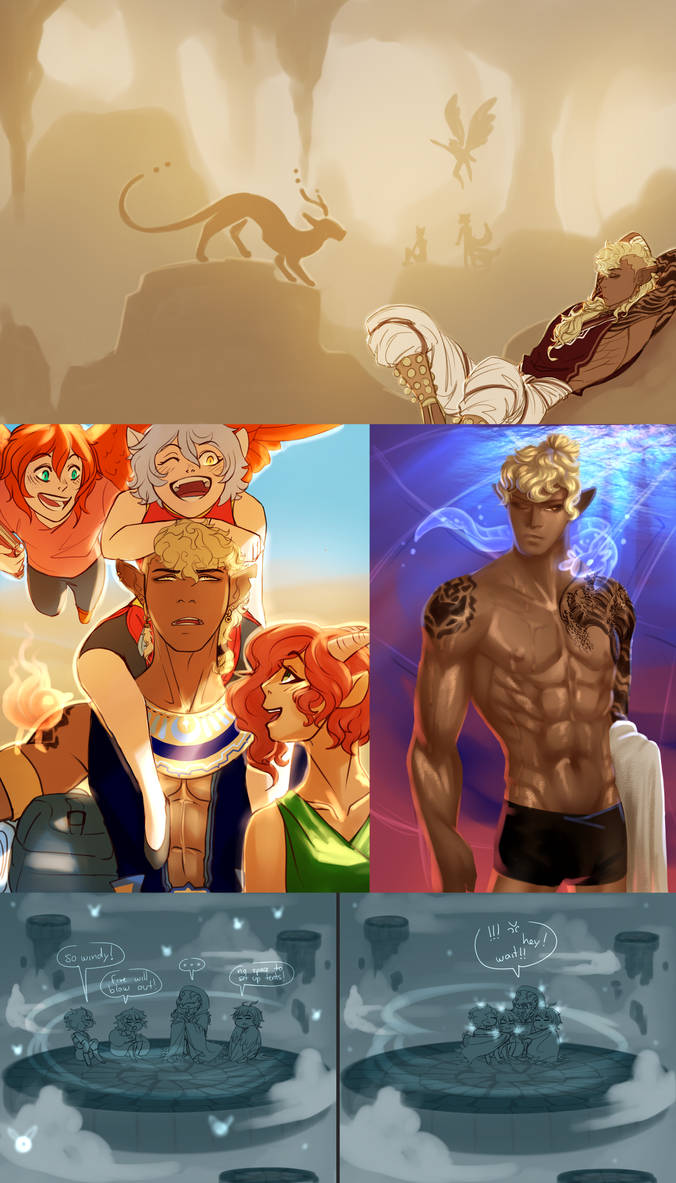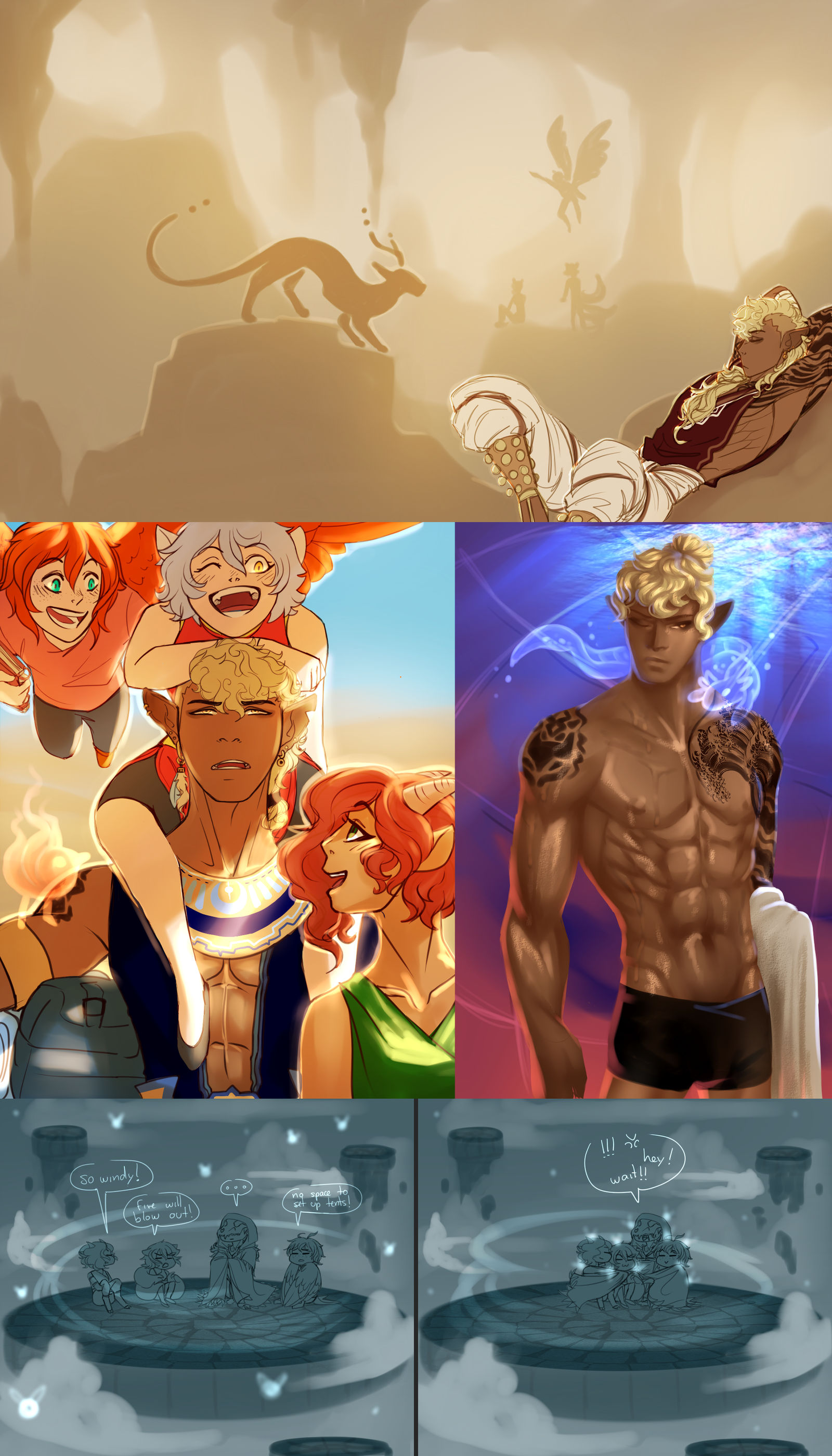 Watch
THIS WAS SUCH A GREAT ONE THANK U TEACH IM SORRY IM LATE BUT IT WAS SUPER FUN SO LIKE BASICALLY THE SQUAD ALL WENT ON A TRIP TO INTERACT N LEARN FROM & ABOUT ELEMENTAL SPIRITS
i forgot to do my irl hw bc of this tho omf asdfgfds //prays for scholarships well being//
I finally got around to drawin tecus other two outfits
well the second one is barely visible but still its good having an illustrative thing for it
Day one- earth floor!! since its no news Tecu doesn't rlly enjoy being around ppl (he thanks the gods this was just w/the nice people from his spirits class he has no problems with
not that he'd ever admit he doesn't mind them
) he spent most of time sleeping to conserve introvert energy lmfao it's not nearly the first time he had to sleep on a rock on the floor so it was all 👌👌
Day two,, fire floor, he was useful for once in his life probably bc if there's one thing he can do is have a nice survival day at the desert so he guided everyone around n took care of the whole camp setting up
Day three water floor yES THAT IS A WHATFANSERVICE TECU BECAUSE LITERALLY NOBODY ASKED FOR IT AND IM A TERRIBLE PERSON THAT SHOULD HAVE HER DRAWING RIGHTS REVOKED.
they went swiming and if i see chances i will mcfreakin take them dont test me
//gets shot// also tysm Lexa for the first pic of manbun tecu
Day four the wind floor,,, this probably didn't happen but i wanna believe it did bc group hugs are more important than fanservice so even if there wasnt a chance i will make one,,, throw taco out the platform and use his cape to cover up guys
Maeva belongs to
Vullexa
, Shade to
ChroniclerofRaverna
and Alona to
MythicsGo
!!
Oh and btw you can see Lolas assignment comic for the month here!!