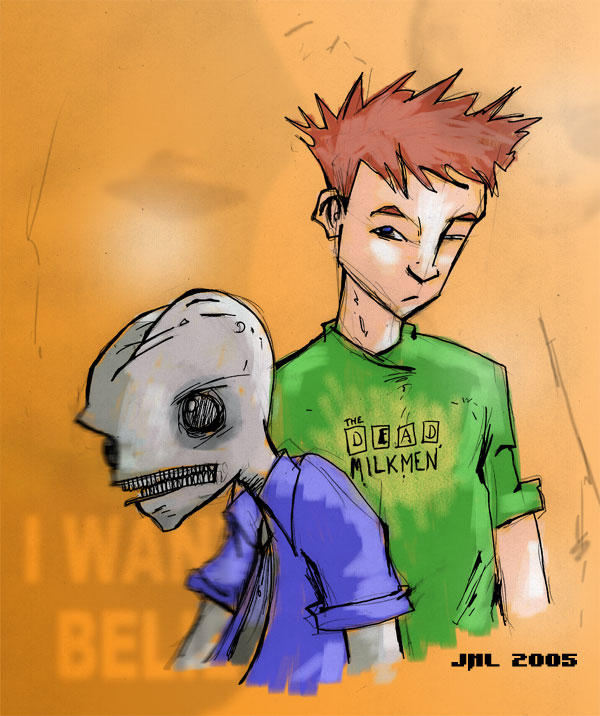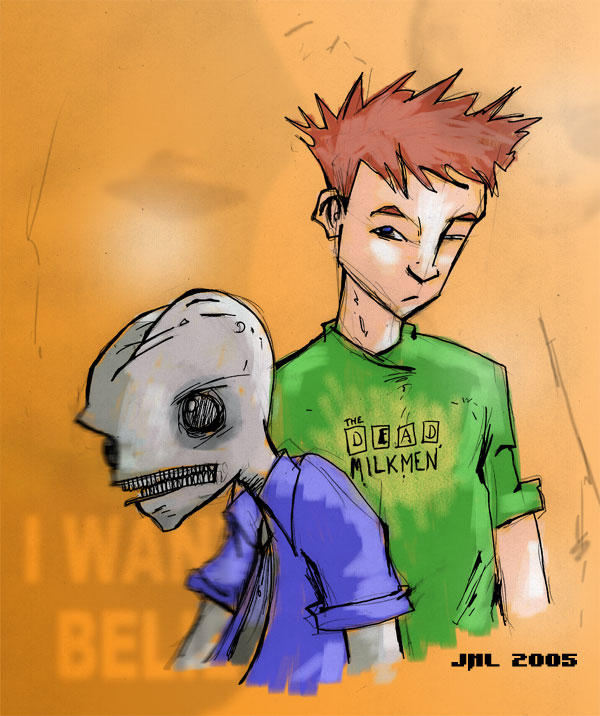 Watch
This is bit of fan art for Riff13's webcomic 'Abducting the Aliens.' He did me a nice turn my producing my very first peice of fan art and a mention or two on his page, so I'm returning the favor. This is my rendition of the Mark & Bob.
Abducting the Aliens

the fisrt thing that grabbed me about your art is the style; your work has this wonderfully unique flare to it and it's quite unlike anything i've seen before. you're spontanious aproche to aplying higlights really works to give a sense of form and the fact that the rough drawing lines are still visible appeles to me as it lends itself to the way you draw. there's a nice, raggedy roughness to the guy's head which maks a good contrast with the more rounded one of the alien, helping to play up just how strange a creature it is.
Reply

Oh SWEET! I love it dude. Thanks.
Reply

lol very funny! Very good composition also!
Reply