18 Favourites
1 Comment
59 Views
art by AspenLeSheep
**************************************
another gift! for
Barbull
of their character aurora!

they did me two wonderful pieces from last year's art fight and though i did a quick revenge, that was ages ago (ew old art bleh) and i wanted to whip up something better lmao.
this week was seriously stressful though so this took a lil while. i left it at sketch stage for quite a bit, oops. also kinda didn't plan how i wanted to draw the face so i kinda fucked those ears up LOL sorry xD
hope u like :0
edit:
had to fix a thing it was bothering me lolol
the two pieces they did! give em a favorite and a watch if ya fancy. C:
i still love em so much jfskdfjs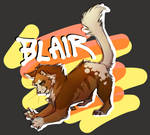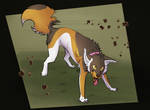 Image details
Image size
462x542px 110.55 KB

This is AMAZING holy shit thank you so much! What a pleasant surprise to log in for, I'm so happy you drew my girl. And it's such a great drawing too! I love this lineless style, it looks so good!