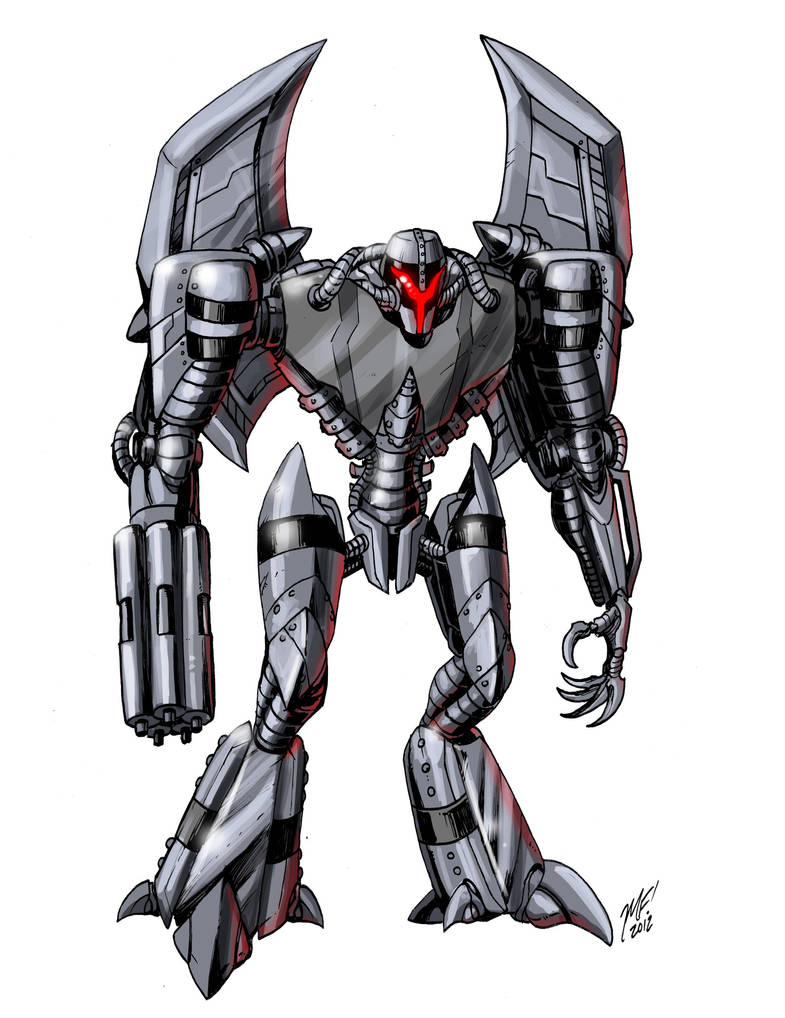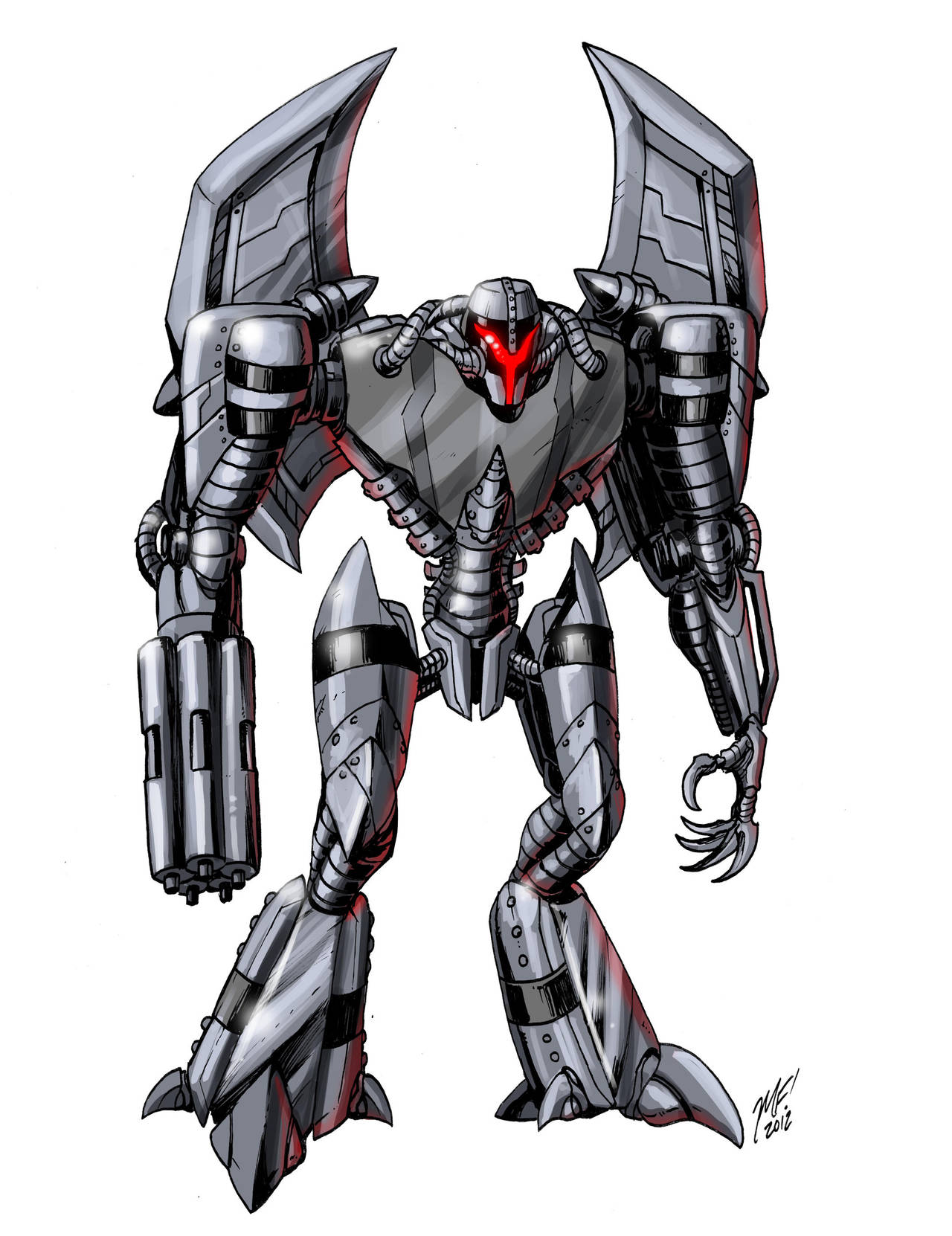 First let me say thank you again for this honor. Though it has been a while since this the contest took place (and I honestly might have forgotten about it for a little while), it is quite thrilling to actually see the finished product. Matt has been one of my artistic inspirations for quite a while now so its quite a privilege to have him draw one of my characters. I'm ecstatic that my design was chosen. It is additionally a helpful reference for making better looking robots, so thank you.

As far as critiquing the actual design, I think Matt did a fantastic job taking the original design of my character and adapting it for Vasteel Heart. While unfortunately I cannot say I am very familiar with the series (I plan on changing that), I can tell the robots are predominately colossal. The exaggerated proportions Matt gave the redesign will work very well for a giant robot and will make Thoracis fit in well with the other robots.

I might be mistaken but from what I recall he was going to have a small cameo as a background character or something in one of the upcoming comics, correct? That is very exciting. If I'm mistaken however, it's just cool to have Matt draw him.

For my purposes and future works, I'm not going to copy Matt's redesign, I am going to keep the character's original proportions for the most part, because he is a human sized robot in my storyline. I am also not going to just copy Matt's redesign in order to preserve both his and my artistic integrity.

I truly appreciate what this contest has provided me and I couldn't be happier with the redesign of my character for the Vasteel Heart series. Thanks again.

~IZOR.
The Artist thought this was FAIR
1 out of 1 deviants thought this was fair.