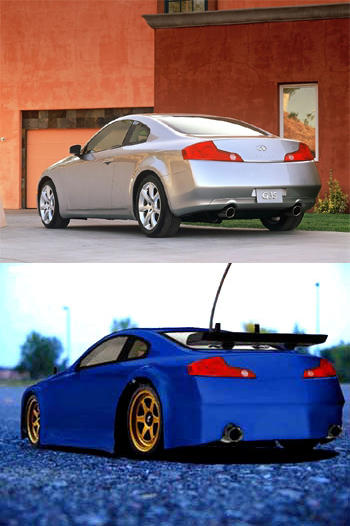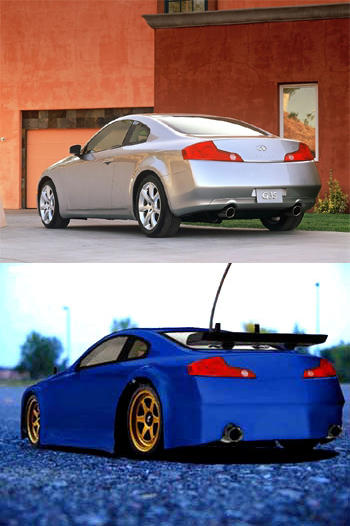 Watch
11/27 Creative Draft G35 contest entry. Took third place.
I had fun with this one.


I've been looking at photoshops of cars for YEARS and never have I seen someone do a cool RC car chop. GREAT work here

I know that adding colour to the silver paint is difficult, and here you have ended up with a monotone result on the panels. Did you want some help with how to get those chops lookin to have more realistic paint?
Reply

Thanks man, comments appreciated. As for the paint - it's supposed to be that way.

I wanted it to appear as though it had been painted by brush or spray can, as some RC cars (especially the "do-it-yourself" kits) are. I did have a little bit of trouble with the paint on the back end after doing the custom airbrushing, but that was only cause I didn't have time to be fussy. I sent this in with only minutes to spare before the deadline, lol. I have such a bad habit with leaving things til the last minute.

Much appreciated though! If I ever get stuck on something, I'll be sure to send a note your way.

Reply

ahh of course, I'd not thought about that aspect of RC cars... all the cars I've seen recently are painted t look professional. One friend paints his RC cars better than my real car. LOL
Reply