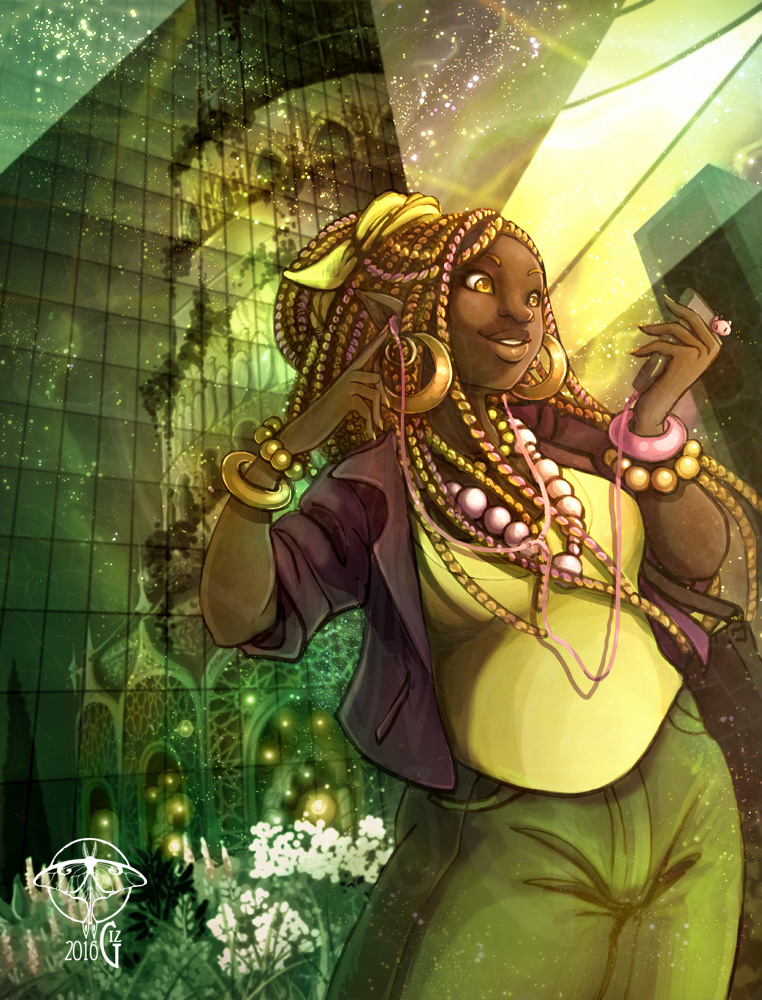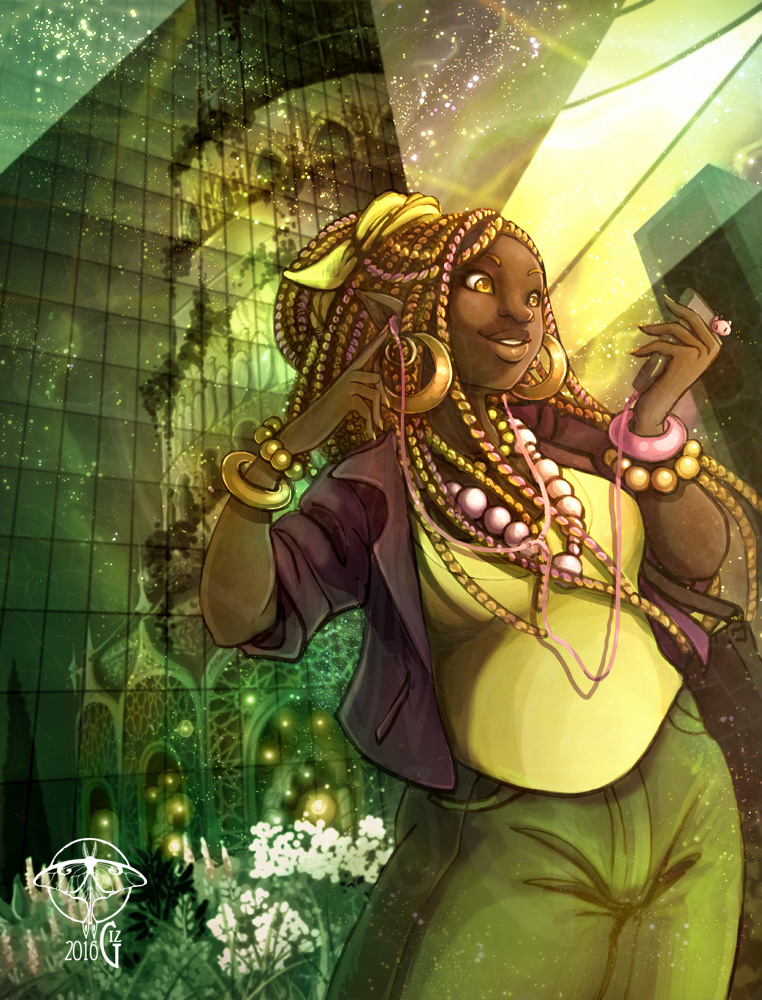 Watch
Seventh of my Zodiac serie, Fidji as the Taurus. (eshu)
Ok so this one was tricky.
First because the persian tower of BFM of course does not exist in our real world and I had to punch myself in the face with perspective. (And it was hell, and I'm not happy with the result but... hey I had to keep going...)
And second because Fidji is the character that is always in joyfull pinks and golds but theses colors was already taken so... She ended with the light green.
And Greens are SOOOOOO far from my confort zone XD
It's clustered, but I think I like it... For now ^ ^
The Great Library is a dreamfull place that I love to imagine. <3
Thanks and Curse you

to build up this place with me ^____^
Hope you like it ^ ^
Sky made with the use of this wonderful tutorial :
Other Fidji :