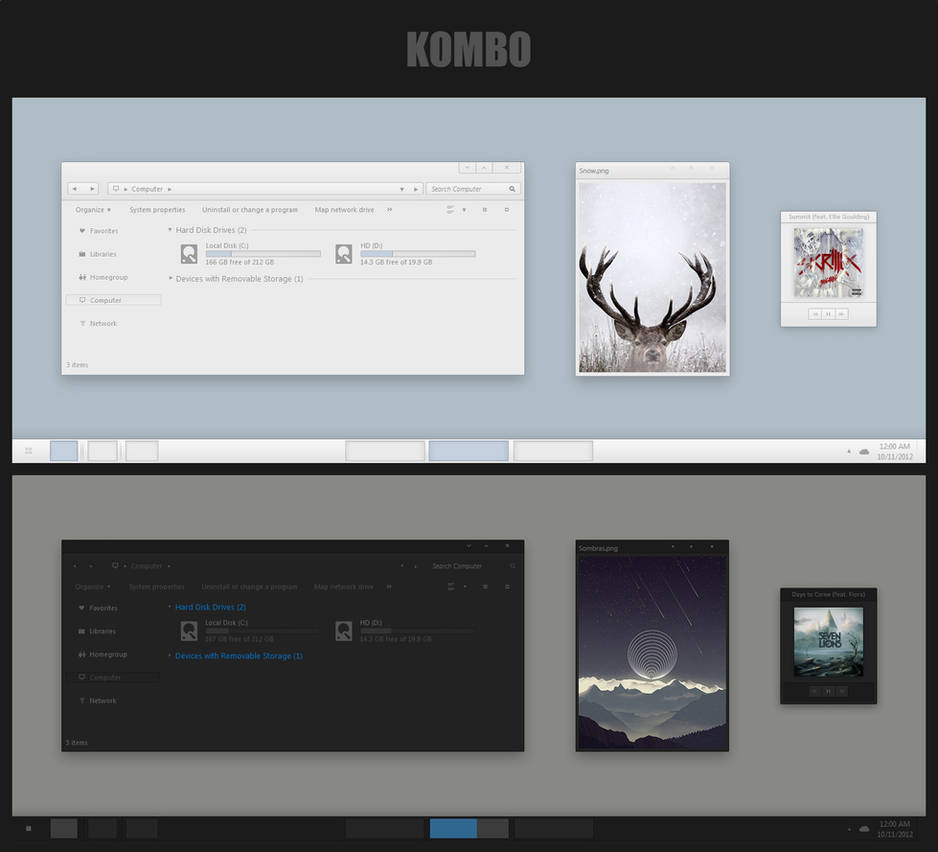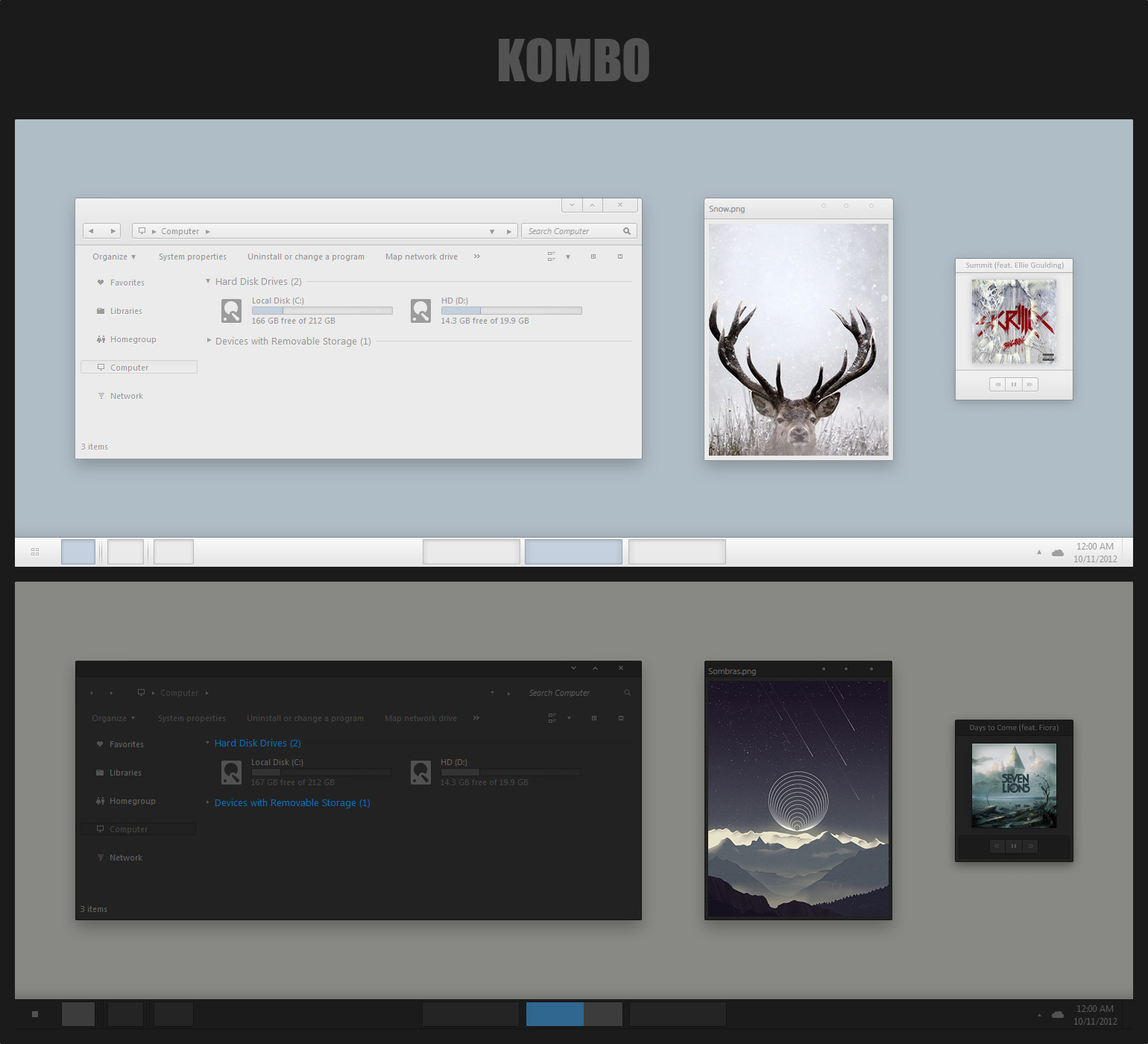 Hello mates, here are more themes for ur lovely Windows 7!
This is my Valentine gift for all of y'all fellows that love customizing. Plz tell me what you think?

Credits:
A really big thanks to my dude, ~Dwx50 because he provided both the .psd for
Sombras [link] And Snow [link] . Go check out his gallery, I promise you will love his work!


How-To Video


The .rar pack includes:
Snow & Sombras
CAD skins
Orbs

UPDATE #2 [11/26/12]

✓ Fixed taskbar flash bug
✓ Made Snow more minimal
✓ Fixed some border bugs
✓ Decrease .rar size
UPDATE #1 [03/13/12]
✓ Change taskbar buttons
✓ Fixed some minor bugs
✓ Add new captions for Sombras & Snow
If there any bugs plz report it to me!
Please comment and

I apreciate the even if i may not say "Thank You"

Questions? Comments? Feel free

Enjoy!

Note: All the resources in this Vs are 100% made by me (=kiko11)!
Kombo is another great set of visual styles by kiko11.

These themes bring either dark or light to your desktop, and deliver the expected result beautifully.

Just a quick note: the themes don't appear on your desktop exactly like they appear in the preview, you need to mod some icons and use tbariconblanker to achieve a similar look.

The bevel effect is great, and the whole suite just screams for consistency.
The CAD theme is great too, and really fits with the rest of the VS.

The VS is kinda hard to read, although I do believe that this is the point of this minimal VS.

Overall, Great Job!
The Artist thought this was FAIR
56 out of 58 deviants thought this was fair.
He did it again =kiko11...

As always surprise us again with these two visual styles that are perfect for use with desktop windows, Both visual styles combining quality , elegance , finesse and above all a touch of minimalism make them unique.

The Sombras Visual Style certainly will make your desktop look elegant and attractive at the same time without losing the touch of minimalism.

The VS Snow looks awesome, combined with clear wallpaper will make your work environment or your desktop look especially relaxing and elegant.

no doubt these two visual styles are highly recommended for all Windows users who want to make it look more elegant and above all make your desktop more nice and pleasing to the eye.

The Artist thought this was FAIR
46 out of 49 deviants thought this was fair.