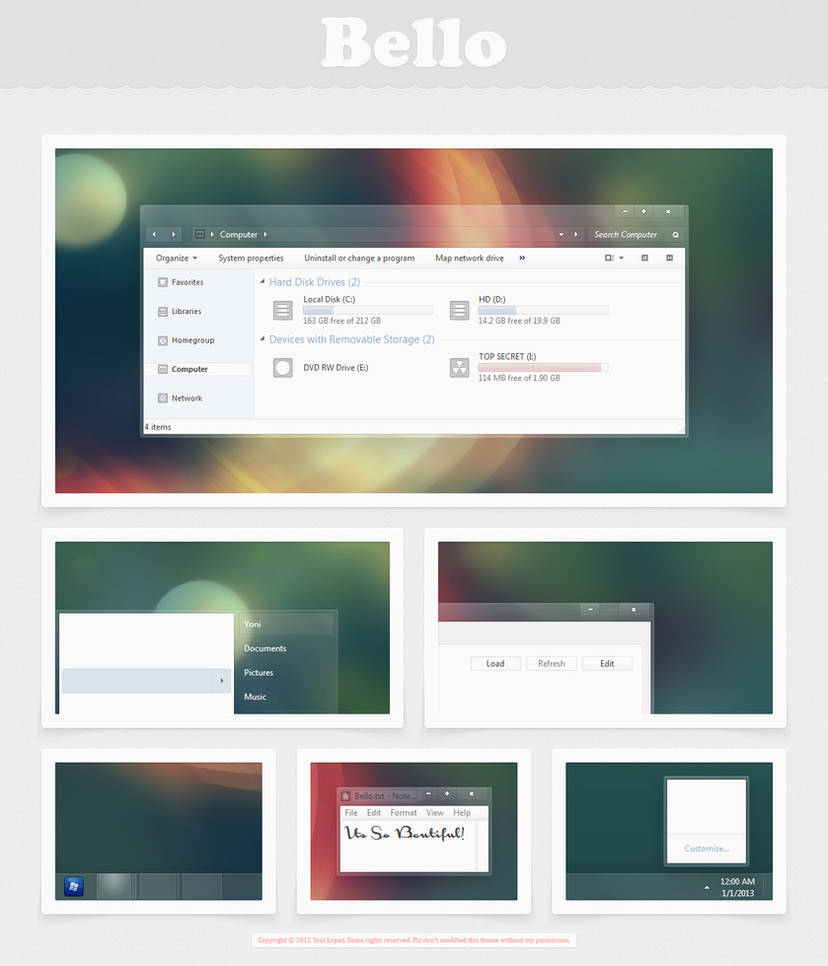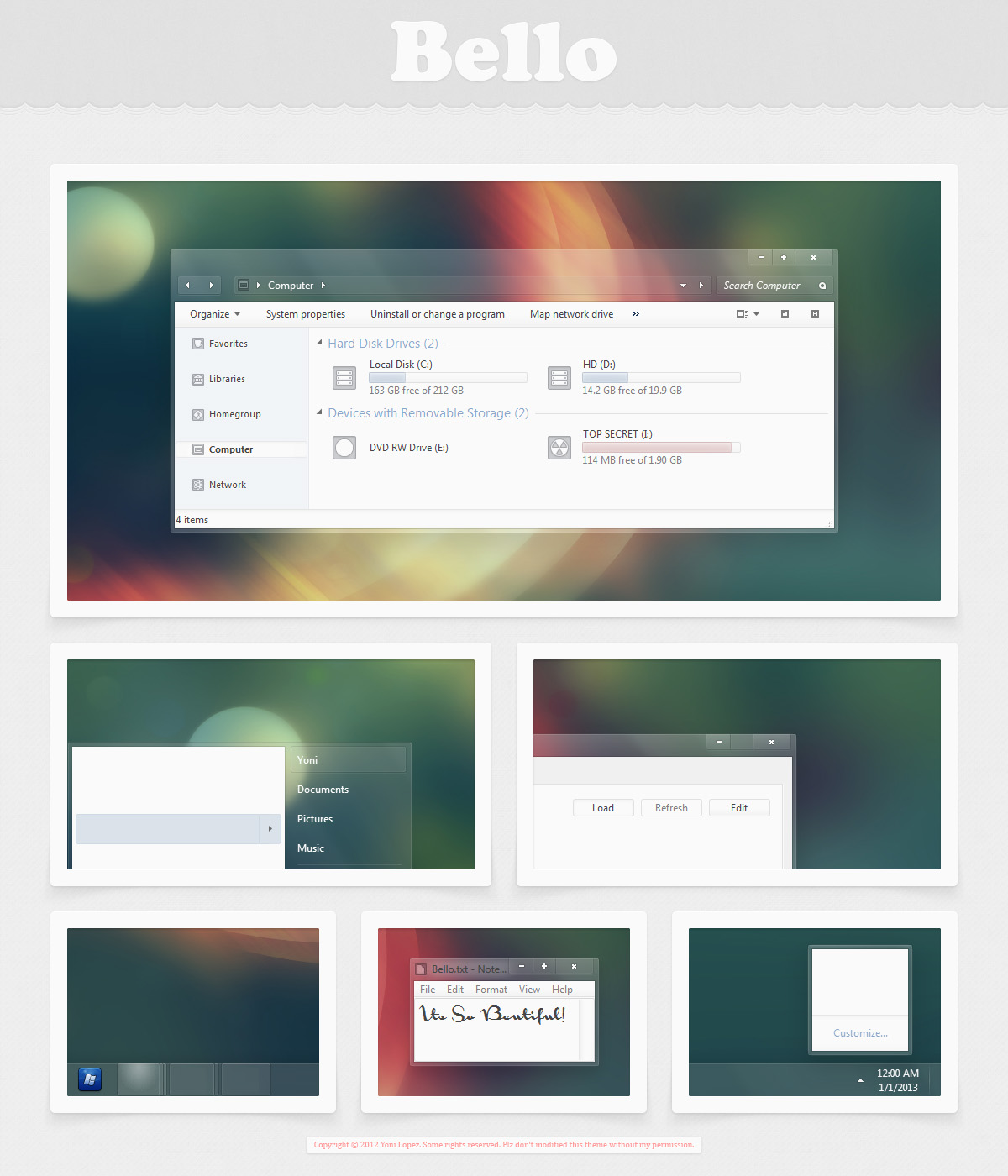 Like i promise, new theme for a New Year!
Links:
Etched Icons
Wallpaper
Orb
How-To Video


If there is any bugs plz report it to me!

--
In Action: [link] [link] [link] [link]
--

Please comment and

I appreciate the even if i may not say "Thank You"

Questions? Comments? Feel free


--

Enjoy!



Bello is an elegant theme pack for windows seven that adds a sleek look and feel to the user interface you know and love. After downloading and installing this theme, i was in awe. It left me breathless.
The sleek look of each and every window makes my computer feel more elegant than ever.
Many theme packs have tried to acheive this in the past, but Bello surpasses nearly all of them.
However, this idea has been atempted before. If your theme was a bit more original, i would have given it a perfect score. Keep up the great work!

=kiko11 has created an absolute masterpeice, perfect in every way. Nothing is left out, making the theme feel complete. If your looking to add some design to your desktop, or just want to spice things up, I recomend you download Bello.
The Artist thought this was FAIR
228 out of 234 deviants thought this was fair.