Heylo everybody!

It's getting that time of year again so let us celebrate with some colourings! <3
This contest will run from today, the 4th of October 2014, until November the 1st 2014.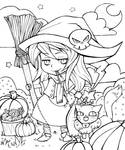 The Prizes!


Traditional.

 1st  300

Waist up Coloured picture of one character by
Suiish

2nd 200

Waist up Sketch of one character by
Suiish

Digital

1st 300

Waist up Coloured picture of one character by
Suiish

 2nd 200

Waist up Sketch of one character by
Suiish

I hope to complete and sell a adoptable i have made to help fund better prizes for this contest! I will keep you updated and if by any chance you wish to donate you can do so by noting me about it,
Suiish
 Donators will have a future feature journal here!

Thanks to Skull-san for helping us with a donation of 100 points!
Thanks to bhudicae for donating a
and a journal feature to all winners!
Thank you to ShadowInkWarrior for a donation of 400

- Which has meant all 1st and 2nd place winners now have a 100 point boost! Thank you!
Thanks to JadeDragonne for Including a journal feature to all winners!





The Rules!






As always,
give credit to the lineartist and link to the lines
in your description.

There are 2 separate categories for both
traditional entries and digital entries
.

When you are finished just drop the coloured work into the groups folder entitled ''
Halloween Colouring Contest 2014
'' Or note myself,
Suiish
with your entry.
*UPDATE* The folder should now be open to members! Forgive my confusion with the folder options here in groups >_<

You can colour the lines themselves, but please do not alter them.

ANYBODY can join this contest they don't have to be a member of this group!

It should go without saying but the colouring you do
must be 100% your own
. You can use free stock textures but I recommend you try rendering this yourself.  

The voting will be down to public vote and as ever please do not solicit votes from others, keep it fair.
Also check out
CutiePieWonderland
's Halloween colouring contest if you want more colouring fun!

Cutie Pie + Halloween = COLORING CONTEST!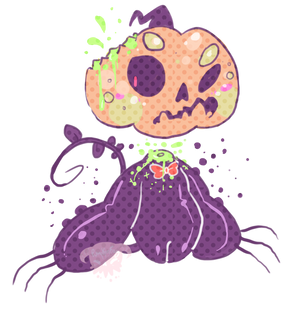 *Long post, read 'till the end to get all the info.
They're here!!!


The 2014 Halloween Cutie Pie and her bunch of furry friends arrived just in time to offcially launched our Halloween coloring contest.
As you will see, this year, I went back to the classic roots of the Cutie Pies and I choosed to go with lots of cuteness and sweetness. I felt it deserved it since most of our late Halloween contests focused on sexy 'n dark, with a bit of a little creepiness... But don't worry, I'll find another reason to draw one dark Cutie Pie or two soon enough!
I hope you'll enjoy her!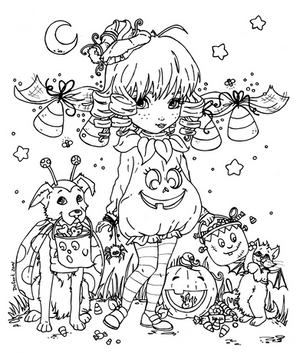 -Just colored it and drop it in the 2014 Halloween contest folder in CPW
-To learn more about the contest rules, please see the CONTESTS'n EVENTS RULES! Reminder box on or homepage.



HOW and WHAT CAN YOU WIN?
This time, it's all categories mixed together. The Voting won't be made on technical skill, but on creativity and originality. So t
If you have any questions don't hesitate to note myself, Suiish or Reign05! Thank you and happy colouring!