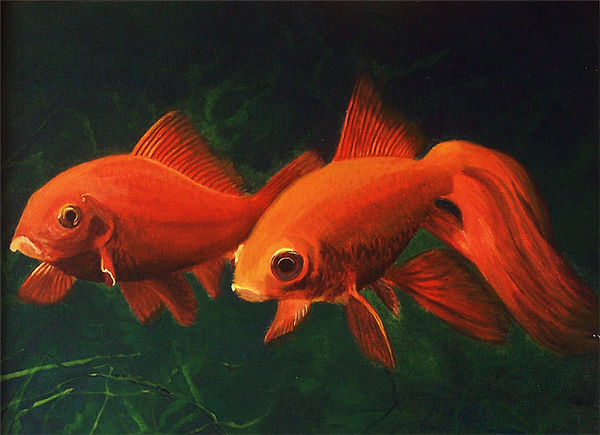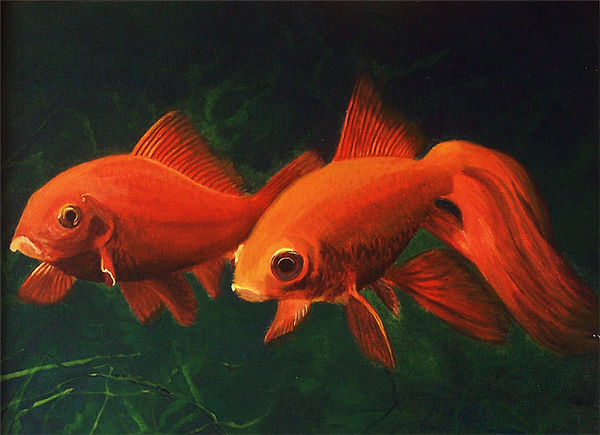 Watch
These two guys were fun to paint. Fish are such funny little creatures, their expressions don't really change but they seem to have their own little personalities. I find watching fish relaxing, I highly recommend a fishtank in your favorite corner where you can sit and watch.
I painted these goldfish with acrylics on a 10" x 14" canvas board.
Original for sale contact me if interested.
The reference used was from stock.xchng where you can use their stock freely.
[link]
A special thanks to Scott Lidell, the photographer.
my palette consisted of only:
cadmium red light
cadmium yellow medium
ultramarine blue classic
burnt umber
I do take commissions, note me or email me direct if interested giselle@studiogiselle.com