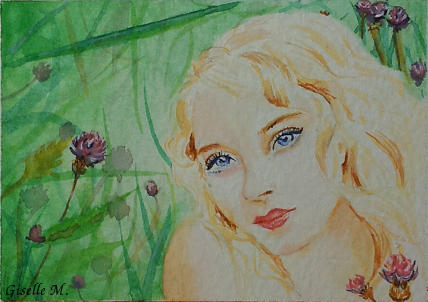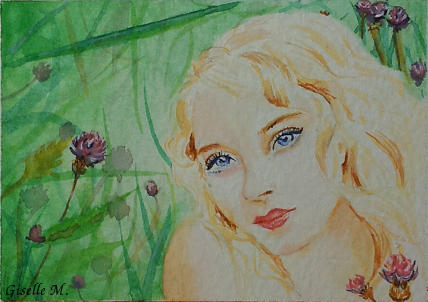 Watch
Miniature 2.5" x 3.5" watercolor on cold pressed Aquafine watercolor paper.
Inspired by

beautiful photo:
fav.me/d2lm69z
I do take commissions note me or email me giselle@studiogiselle.com

Reply

She has such beautiful and clear eyes!

Reply

That's what drew me to try painting her. I need to practice more though. I find it so difficult to measure on such a small scale! I guess it would just be better if I got to the point where I didn't need to measure! lol
Reply

You could use a photo just for a pose reference. That's what I usually do. Then you don't have to worry about likeness but enjoy painting.

Reply

i have a question: what ACEO means? And this is a really nice painting...
Reply

ACEOs are miniature pieces of art that measure 2-1/2" x 3-1/2". If a small piece of art has different measurements than this, it does not qualify as an ACEO.

The acronym "ACEO" stands for Art Cards, Editions and Originals. They can be original art, print editions or photographs.
Reply

Reply