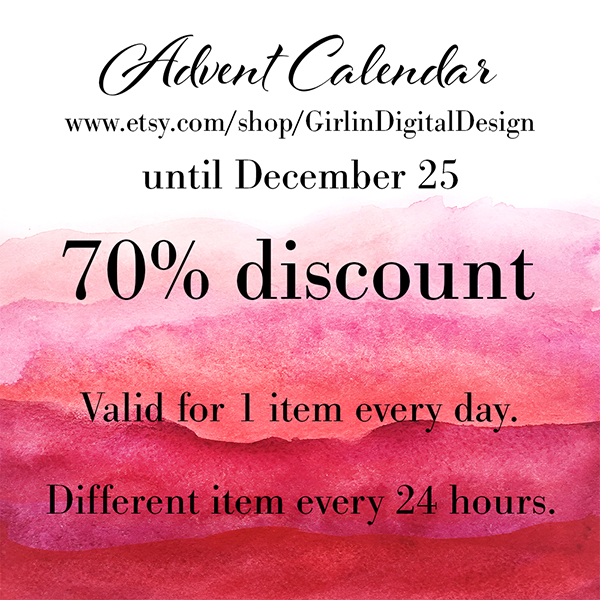 Exactly as the banner says, we are having amazing Advent Calendar sales in our
Etsy shop
! Every day starting today (better late than never) there will be one illustration discounted - 70% off! The illustration will stay discounted for exactly 24 hours. After that the price will change to normal. Our Advent Calendar sale ends December 25, which means that you can buy 23 different illustrations in total with a HUGE discount!

We will try to remind you here every day but in case we forget or just do not have time to post here, please follow us on our instagram . That way you will not miss a thing!

Go ahead and check our Etsy shop, the first discount is already there.