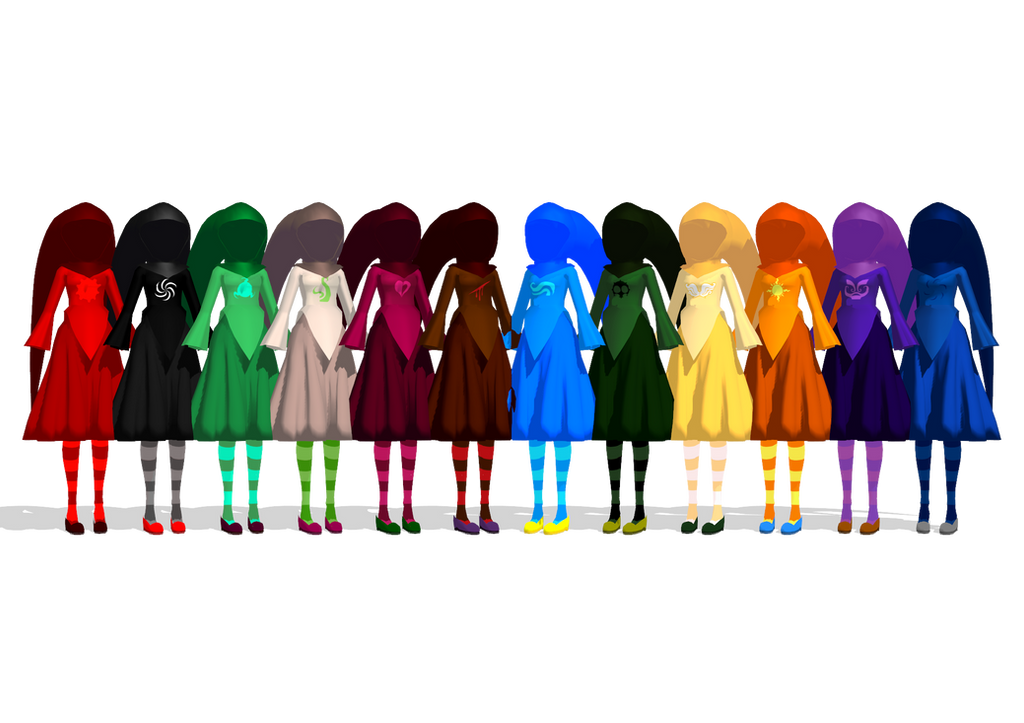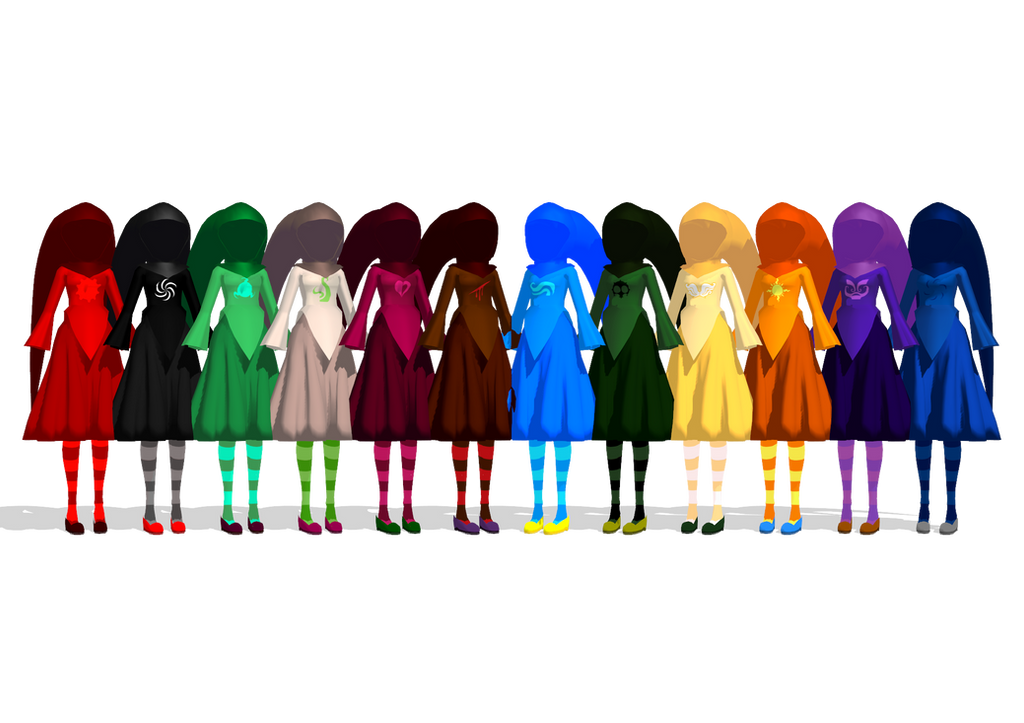 Watch
Download Link :
www.mediafire.com/download/z6m…
So here is my first outfit set, the Witch Godtier. It's fitted for PironLAT, but I'm sure you could edit it to fit other bases. If you do, I suggest you remove the legs here and instead put the sock texture on your base's legs. Seems like a no brainer, but eh, just in case.
There is one folder per aspect, and each folder has 2 textures and the pmd. I do not suggest messing with the colors, as it took me awhile to get them exactly the same shade as the textures.
I'm very proud of the hood tails. I rigged them myself

Credits :
Hood tails : Zora Headpiece :
elenagomezr.deviantart.com/art…
(Physics done by me)
Hood : Dark Hood w/ Shroud :
mmd-mall.deviantart.com/art/Da…
Shirt : Cute Dress #3 :
2234083174.deviantart.com/art/…
(Physics here done by me)
Skirt : Clothes Pack Skirt :
elviramoa.deviantart.com/art/M…
Not available for download anymore
Base : PironLAT :
mmd-mall.deviantart.com/art/Pi…
Shoes : Default Model's Shoes (Rin) :
togekisspika35.deviantart.com/…
Sock Texture : Made myself in Paint.net
Aspect Texture : MSPAWiki
Homestuck, and the various Godtier designs, belong to Andrew Hussie.