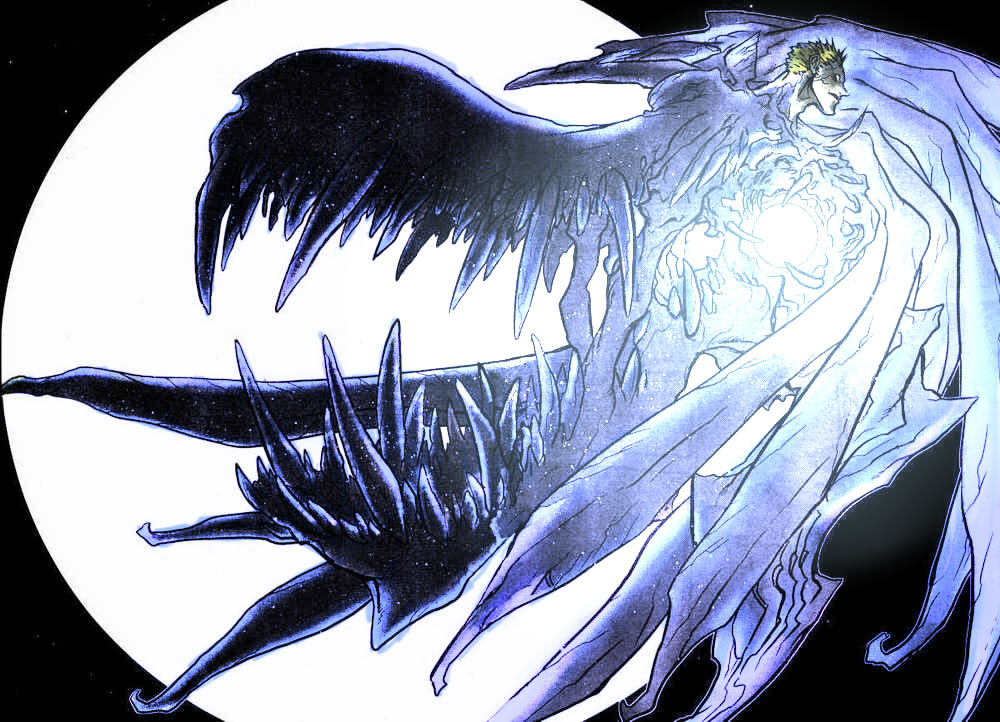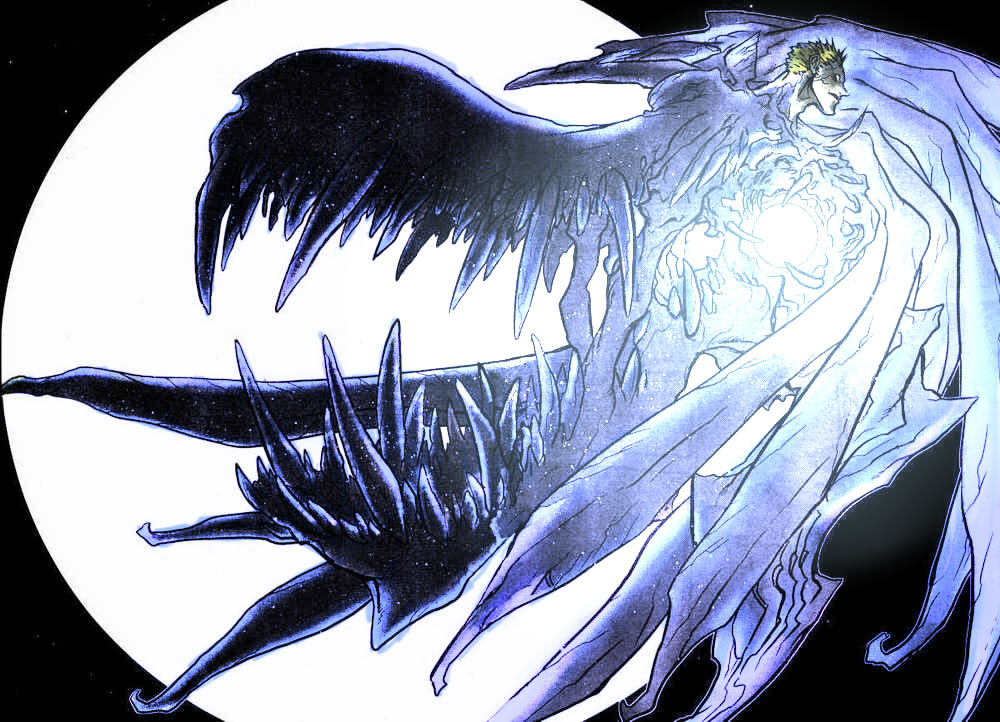 Watch
Knives certainly wins my vote for most badass Sci-Fi villain/creature of.. ever. (Aside from our dear Alucard, but somehow, he doesn't really seem to count as Sci-Fi.. more like.. WHAT)

Anyway! I just had to colour this because it's just that epic. You go, Knives-sama~! Fire'n yo' LAZER!! </life fail>

Manga lineart does not belong to me, but to the Deep Space Future Planet Gun Action master, Yasuhiro Nightow-sama. I just coloured it.

damn girl the coloring's gorgeous! the glow is so, so....

Reply

holy crap girl, the coloring's amazing!!! the glow is just...

Reply

Yes! Manga was better than the anime by alot.
Reply

Wonderful colouring. I love how the blue tends to get outside the lines and has the white dots all over. Gives it an awesome imperfect, chaotic sort of look.

The lazer.. xD Trigun has so many things to which lazor-firin' could be applied it's hilarious.

And I don't really see Knives as a villain, necessarily. Just.. extreme in his ways of doing things. Still freakin' epic, all the same, though. ♥
Reply

I'm so glad you liked it!
Out of all the manga/anime I've seen, Trigun really takes the cake for wildest weapon designs. It's just too awesome.
Yes, one of the best things about Trigun is that the characters are so 3-dimensional. Knives is really no different from Vash, but without the no-killing vow and fighting for Plants instead of Humans. Vash is so often thought of as a villain, and Knives a hero, all depending on your point of view. There's really no proper word to describe Knives, other than simply EPIC.

Reply

Reply

Epic win

Knives is just about the most awesome villan out there

Reply

Isn't he, though? Knives and Legato, they're at the top of my "Best Villains EVER" list!

Reply

looks epic whats he from?
Reply